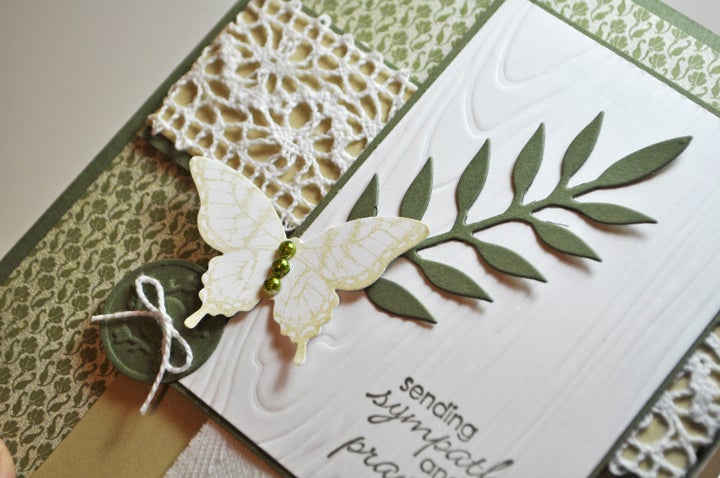 My mom passed away in early June of breast cancer. I stayed with her by her bedside throughout the night until she took her final breath at 5:15 a.m. It was a life-altering and emotional experience -- not only the fact that my mother died, but also bearing witness to her final hours. What I didn't realize was that the difficult part was yet to come, as friends and family heard the news and sent their condolences. My mom was the sweetest, kindest, gentlest person you would ever have known, and she was loved by all. So the volume of condolences was quite significant.
Many of the "condolences" were in the form of a personal story about when and how well-meaning sympathizers' own mothers died. A horrible car crash? Yep. A long, painful illness? Check. Died while giving birth? Sure. And just in case anyone was wondering, no one who provided their own personal story had gotten over the loss of their mother, regardless of how many years have passed. A family friend told me, "When you lose your mother, you also lose your childhood." This was after she told me the story of her own mother dying, as well as her brother -- who also died tragically, well before his time.

Written condolences were not much better. I received a sympathy card in the mail from a friend: "I know your mom has been sick and you were expecting her death... this is a sad void." That didn't really give me a lot of comfort, especially when I read the words "death" and "void" in the same sentence.
Some people just want you to "move on, already!" A friend emailed me just hours after my mom died: "So sorry to hear. Let's go out for a drink soon." One of my aunts (my mother's younger sister) told me, while I was crying, "Stop crying. We're all going to die sometime."
I think the people who wanted me to "move on" feared being in that moment in time and dealing with the reality of my loss. And those providing what they believed were words of comfort were really projecting their fears and weaknesses onto me in dealing with their own grief. My sister Janet told me that I'm stronger than she is in dealing with the loss of our mother. Maybe that's true, but I think it's that I let other people's well-meaning but fear-based comments pass through me, rather than letting them take hold of me.
The condolences that offered a funny story or heartwarming memory about my mom were the ones that I held on to and absorbed and gave me strength to move past the fear and grief. My cousin mailed me a lovely sympathy card that said she'll always remember my mom's kindness and generosity. And my niece Kelly reminded me of the time my mom taught her son (my mom's great-grandson) how to box when she found out a bully was picking on him. My mom told him, "Don't start a fight... but finish it!"
Thank you, family and friends, for allowing me to face my grief in so many different ways. I think you're making the healing process work that much faster.