Under the best of circumstances, jury duty is a lackluster affair in which panelists receive a pittance for their time. Toss in reputed Mexican drug kingpin Joaquin "El Chapo" Guzman Loera, accused of being the head of the world's most powerful drug trafficking organization, and the dreary affair is laden with a host of concerns.
That's what federal prosecutors in New York have discovered this week as U.S. District Judge Brian Cogan, who is overseeing Guzman's trial inside a highly secure federal courthouse in Brooklyn, dismissed more than two dozen potential jurors in the first two days of jury selection.
Ten potential jurors were excused from the case on Tuesday and 17 were dismissed Monday, with several reportedly indicating they feared the consequences of any verdict.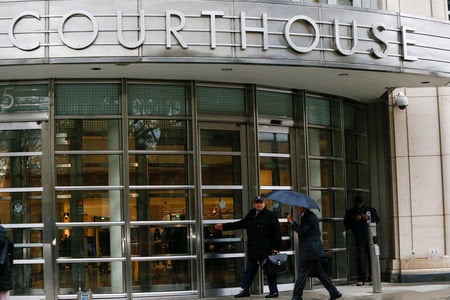 One of the people dismissed Tuesday said she had read a news report that said Guzman had promised not to kill jurors, which she said made her "pretty anxious," according to Reuters. A man was let go after he expressed having "some emotions mixed with fear."
Another woman told the judge she would have to "move and get a new house." Her remarks caused Guzman to laugh. A man was also reportedly dismissed after saying he was "a bit of a fan" and asked for Guzman's autograph.
Similar dismissals occurred on the first day of jury selection when 45 of about 100 potential jurors were interviewed by Cogan.
"What scares me is that his family could come after jurors and their family," one woman said in court Monday before she was dismissed by the judge, CBS News reported.
Another potential juror was sent home after telling the judge she was "nervous" about being on the jury.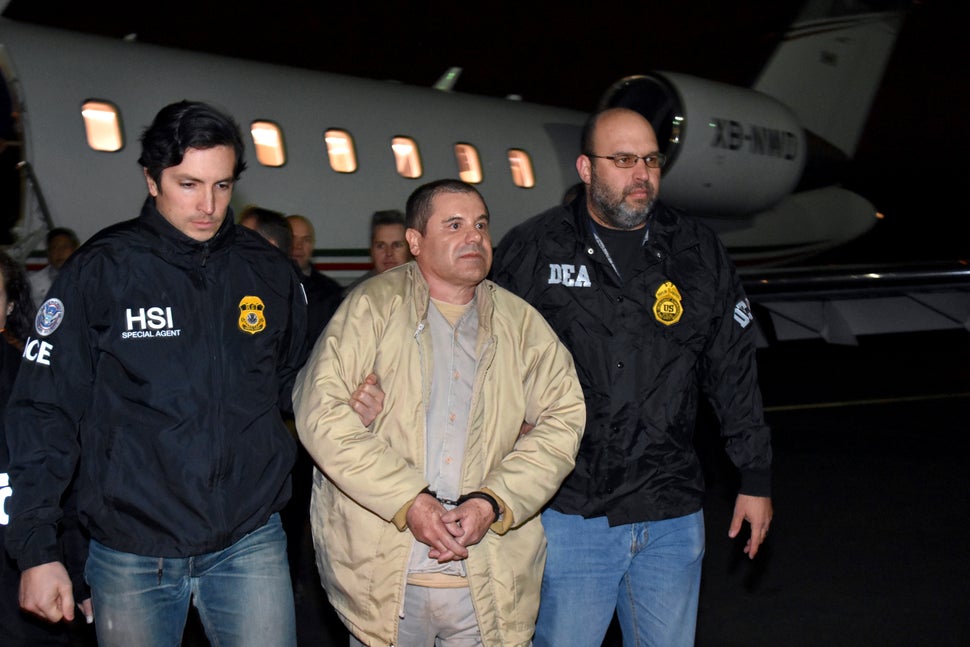 He's facing a 17-count indictment accusing him of multiple crimes, including drug trafficking, money laundering and murder. The accused cartel chief has pleaded not guilty to the charges. If convicted, he faces a mandatory minimum sentence of life in prison.
The judge has ordered the panel, once assembled, to be partially sequestered and escorted to and from the courthouse by U.S. marshals during the trial, which is expected to last four months.
The potential jurors' names are also being kept secret, according to CBS News legal analyst Rikki Klieman, in an effort to shield them from potential bribes and hit men.
"These jurors are going to be protected in a way that is highly unusual," Klieman said. "No one will know their names. They won't know their addresses, their occupations. This will not become information for the public or certainly not for the Sinaloa drug cartel."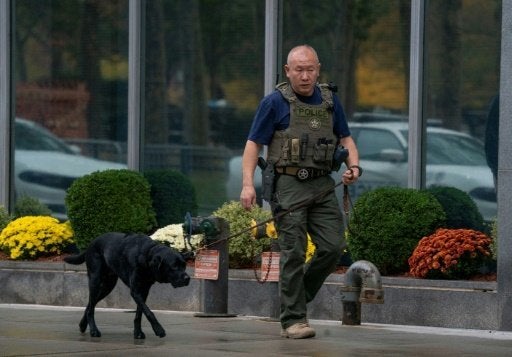 However, given that Guzman still allegedly maintains ties to the cartel from behind bars and has an estimated net worth of $1 billion, he's not an average defendant. And if history should serve as an example, prospective jurors might very well have cause for concern.
Prior to the Sept. 11, 2001, terrorist attacks, the biggest terrorism-related court case of 2001 was the prosecution of four men accused of being al Qaeda terrorists who worked with Osama bin Laden to bomb two U.S. embassies, killing 224 people.
In an effort to protect jurors from the potential of reprisals, the Manhattan federal court ordered that their identities be withheld from everyone, including the presiding judge and attorneys. Despite this proactive approach to protect the panelists, a New York Times reporter still managed to identify 11 of the jurors and conducted post-verdict interviews with nine of them. Those interviews were featured in the Jan. 5, 2003, story "A Jury Torn and Fearful in 2001 Terrorism Trial."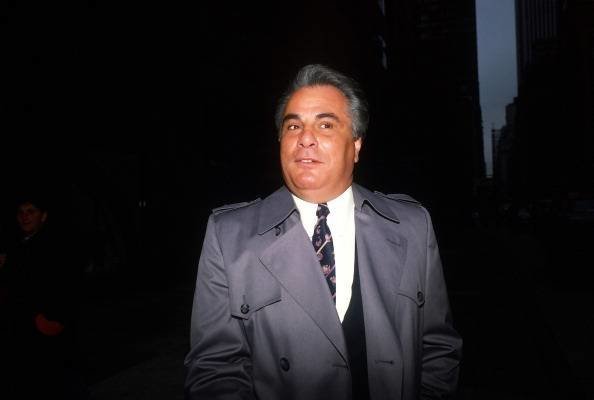 Although courts can take steps to protect a juror's identity, it is not an infallible system, especially today with the advancements in technology and social media.
Aside from whether jurors can truly remain anonymous, withholding their names raises questions about a defendant's right to a fair trial. In February, Guzman's attorney Eduardo Balarezo failed to convince a judge that withholding jurors' names would send the message that his client is dangerous and therefore deny him an impartial trial jury, as guaranteed by the Sixth Amendment.
Balarezo did not respond to a request for comment from HuffPost.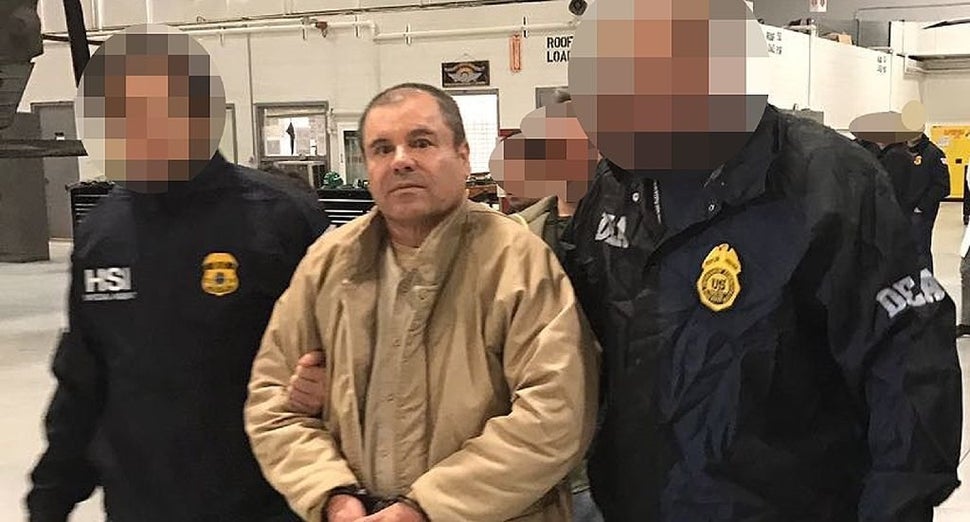 If Guzman is convicted, perceived violations of his rights will likely take center stage on appeal, along with his mental state, given that he's been kept in solitary confinement since his arrest. The attorneys will also likely cite the fact that the majority of the witnesses expected to testify might not be the most credible, considering many have been jailed or are connected to various crimes, which likely prompted them to make deals with prosecutors.
Jury selection continues Wednesday and will last until 12 principal jurors and six alternates are seated. A timeline for that is not yet known, but officials have said opening statements are expected to begin on Nov. 13.
While a conviction of Guzman might result in a few pats on the back among federal authorities and various politicians, what's not being widely reported is that a successful prosecution of Guzman is not going to break the backs of Mexican cartels. Practically all of them, including the Sinaloa cartel, have leaders behind bars and yet remain in business.
The toppling of one king simply results in the crowning of another.
Calling all HuffPost superfans!
Sign up for membership to become a founding member and help shape HuffPost's next chapter
BEFORE YOU GO
PHOTO GALLERY
The Hunt For El Chapo