Are you scared of being alone forever? You're not the only one -- and it could be affecting your love life.
Stephanie Spielmann, a post-doctoral researcher at the University of Toronto, conducted seven different studies focused on how the fear of loneliness affects romantic relationships. All the studies used adult participants of varying ages in the U.S. and Canada and involved filling out online surveys and questionnaires.
The researchers first set out to establish whether fear of loneliness was a common occurrence. Of 153 participants in one study, 40 percent said they feared not having a long term companion, 18 percent said they feared "spinsterhood", 12 percent feared losing a current partner, 11 percent feared growing old alone, 7 percent feared never having children and a family, 7 percent said they'd feel worthless if alone, 4 percent feared negative judgements from others and 0.7 percent said any relationship (even if horrible) was better than none.
The researchers then wanted to know how this fear affects behavior in romantic relationships. Again using online surveys (some which included thousands of participants), they discovered that, due to a fear of being alone, people tended to either stay in unhealthy relationships or settle for partners who were not ideal.
The authors wrote, "During relationship initiation and maintenance, those who fear being single may prioritize relationship status above relationship quality, settling for less responsive and less attractive partners and remaining in relationships that are less satisfying."
In a press release Spielmann explained why this information is so important: "Now we understand that people's anxieties about being single seem to play a key role in these types of unhealthy relationship behaviors."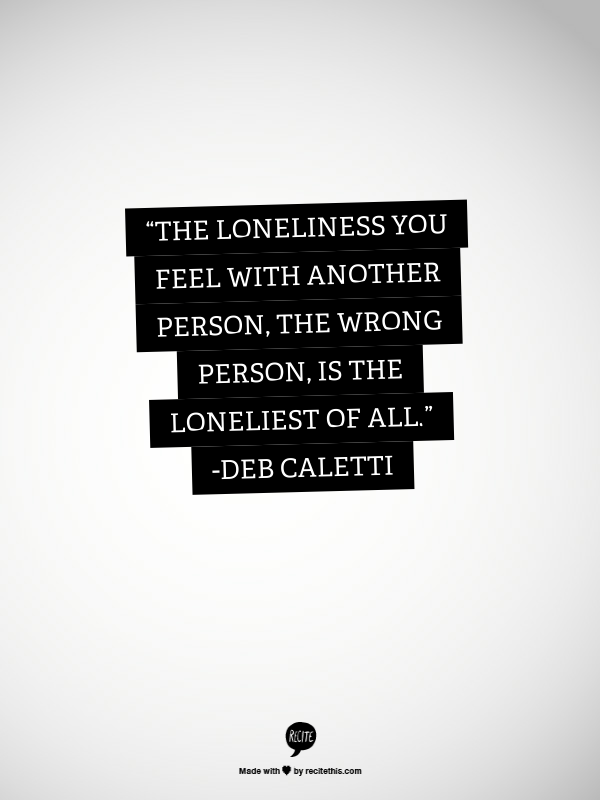 How To Stop Stressing About Being Alone
Popular in the Community