In television news, one minute can mean the difference between making a deadline for the lead story at the top of a 6:00 p.m. show and having an uncomfortable chat with your boss about why you missed your slot.

Not enough time in that case.

But one minute can feel like an eternity when the kids are fighting, or when someone slips and falls, or when your boys give you big hugs and tell you how great you are.

Different perspectives on the issue of time.

Toward the end of my full-time television career, I felt time was slipping away too quickly and I didn't like the direction it was headed.

The Shift

I am so very fortunate to have had a long career in television news. As an anchor, reporter, and a TV host, I met so many fantastic people. I did all the stuff you would think is fun (and it is), but they were not things that defined my self-worth. I know that now. I emceed parades. I hosted big events and judged beauty pageants. I was on the cover of a couple of (local) magazines. I got to hear the sound of my own voice for hours (during big breaking news situations). I also shared incredible stories that have stayed with me to this day. I felt fulfilled by so many things in my workday. I wouldn't have traded it for the world.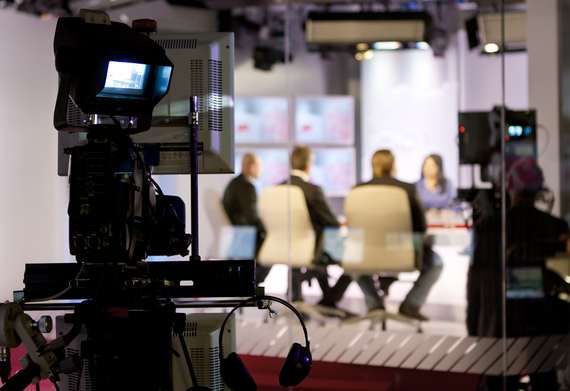 But there comes a time, no matter what industry you're in, whether you have a steady and ready desk job, whether you live the exciting life of a traveling food show host, or whether you stay at home, you make a choice.

You feel as if you are prepared to do more. You can stay where you are and do more there or you can do more in another separate arena. You want to help more people, to offer your expertise in a way that provides more value, to find a way that guides others all while helping yourself.

Really that is the beauty of our times.

For a very long while, my morning show shift was absolutely perfect. For six years, I rolled out of bed at 2:30 a.m. and, if I was lucky, I would have an uninterrupted morning of oatmeal, makeup and the realization that you DO NOT speed in the middle of the night.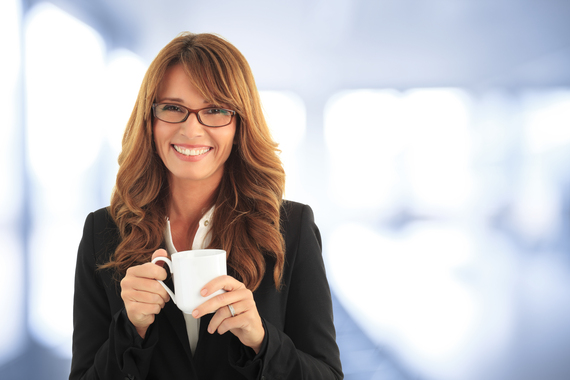 I learned not to hit the snooze button because hearing the alarm blare more than once made my husband really grumpy. I definitely did not peek in to see the kids before leaving the house because nothing good happens when their eyes pop open before 3:00 a.m.

I had two children before starting the morning show. I added one more while on the shift itself, so I was pregnant and then afterward, nursing, while our family had a very rigid schedule of, "Cheryl sleeps at 8:30 p.m. and wakes up at 2:30 a.m. Do NOT bother her while she is in bed."

New moms don't get much sleep anyway, so I probably got as much sleep as anyone else. It was just at a different time.

The afternoons made the sacrifice worth it. I took my kids everywhere. Home from the bus stop. To baseball practice, to swim team, to play with friends. I may have been about to pass out from fatigue, but I was there, bags under my eyes and all.

I have always loved each stage my children were in -- from infancy to toddlerhood (yes, even the terrible twos) to (gulp) pre-tweenhood. When they were younger, sure, they were cute, but they needed me more for everything, which was exhausting. Frankly, more times than not, I really wanted to get away. So my early bedtime was a godsend. I would tell my husband, "It's been a long day. Your turn now." And he would wonderfully oblige.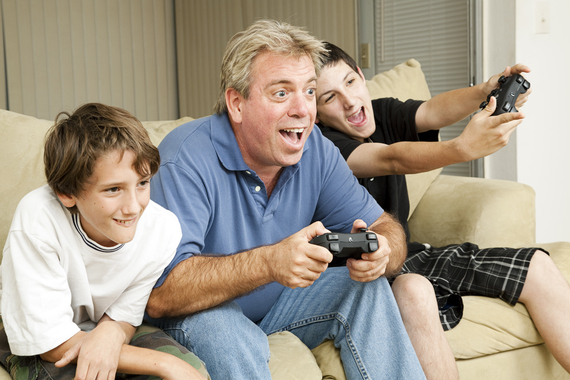 I missed out on so much, I imagine. Tickle parties, bedtime stories, tuck-ins. In the early days, the boys and I were going to bed at the same time. I was ok with that because I was too exhausted by 8:30 p.m. to really care.

But somewhere along the way, my children's bedtimes got later, while mine stayed the same. And this is the kicker. They got way more fun.

You know about people and FOMO. The "fear of missing out" is strong when you have baseball games, school functions, and playdates that run later than you can physically stand.

The idea of leaving the only career I had ever known started to form right around this time. I wanted to feel present when I did have time off. I don't think I succeeded. On Friday nights, I would stay up late so I would have a chance to spend a little time with my husband. Saturdays, I paid the price. On vacations, I would follow everyone else's schedule, only to find your body doesn't love it when you have to go back to your yo-yo sleeping habits. The effort started not to feel worth the time.

The career I left is extremely competitive. And I always knew there were plenty of people waiting in the wings. When I realized I would rather they stand in my spot, I knew it was time to make some changes in my life.

When you make a change after a longtime career doing something else, you are a little out of your element. I know I was.

The New Beginning

I hadn't looked for a job in years. Where do I begin?

This is where choices come in. And where I decided to bet on myself versus anyone else.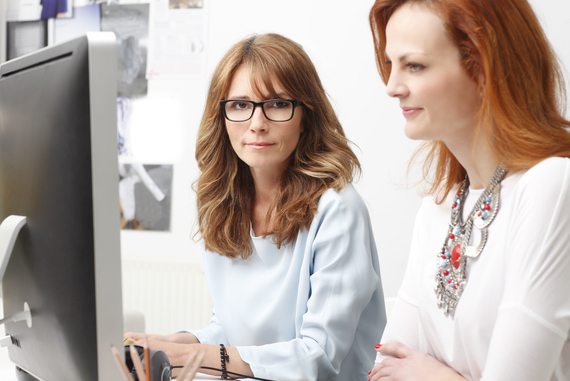 I knew I could have gotten a television job somewhere else. Maybe I could have asked for a different shift. That was unappealing. I wanted a new challenge. I could have done what everyone else does and go on a stable path of 9-to-5, weekends and holidays off, paid vacation.

But the morning shift spoiled me here. I like being home for the kids in the afternoon. I enjoy talking with them about their days over a snack. I know their teachers, their learning styles, what makes them smile.

I decided to create a world where I could accommodate both.

Make Money and Make Memories with my Children

Fear of leaving the only career I had ever known blossomed into something else. Excitement. Anticipation. Hope.

Here's where I began to create my own path.

Dreaming only gets you so far. I have learned you must put in the work to create the life you want. And this kind of work puts people way outside of their comfort zone.

*Get a set of trusted advisors
Find people who are where you want to be and put them on your list. It may mean traveling outside of your circle of friends. Entrepreneur Jim Rohn said, "You are the average of the five people you spend the most time with." Absolutely. The Internet, social media, the mainstream media, good old-fashioned networking -- all are opportunities for you to find people who can join your circle. They don't have to be in your time zone even. Follow inspiring people, learn from them, talk to them -- and those interactions will give you great ideas on your path to starting your own company, creating a life that you want. The best way to get them on your side is to offer them some really valuable advice. Have them learn from you first. Then ask YOUR questions.

*Start listening
"You are so fashionable. You know just what to wear. You should turn that into a business." What do people tell you over and over? Are you an expert in organization, on business solutions, or on iOS development? Do people enjoy learning about certain topics from you? Do they say things like, "I really need your help with this..." or "If I paid you for this, would you just do it for me?" Really listen to what people say to you and figure out if there's a market for your services. I decided to focus on what I know. That's television news. My company is based on my experience in the newsroom. I show entrepreneurs how to get the media attention they want. If I can effectively convey to them the value of publicity to their organization, they are willing to pay for this.

*Test it
This part is the most important and the most difficult part. You need to actually find people who will pay you for what you offer. Lip service doesn't pay the bills. It's easy to fill out a job application. Fill out an electronic form, paste your resume, you're done. You can send out dozens in just a few minutes. This is different. Here, you are targeting specific people to see if they would be interested in your product or service, and YOU WILL ASK THEM TO PAY YOU FOR IT. So hard. But you need to know sooner rather than later whether your idea will fly. So do it. Do it while you have a job, or while you are in school, or during nap time for the kids. Find a potential customer, create an amazing pitch that includes why that company needs what you offer, and offer it. No takers and you'll know right away what part you need to tweak to find success.

All of this is hard work. Have there been challenges, frustrations, questioning -- as in -- have I done the right thing? Yes, every single day. Still, the path has been rewarding beyond measure. It is true what they say -- do what you love and the money will come. But you still have to work to find those opportunities. And then the money will come.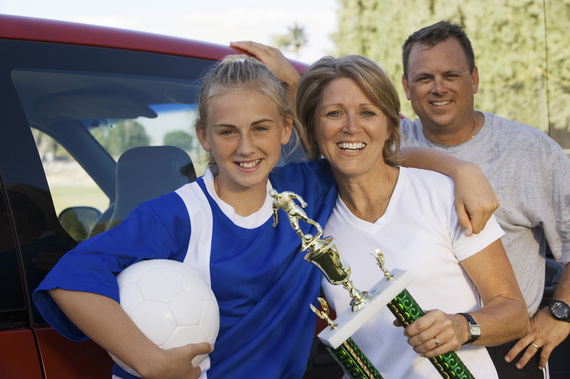 I choose to be with my children in the afternoons. I am committed to eating dinner together as many nights as possible. I am there for baseball games, tennis matches and swim meets. Do I make it to every school field trip or PTA bake sale? No, not all. But some.

Does it mean I work at night? Sometimes. Weekend mornings? Yes. I need the quiet. Are there sacrifices and struggles? You bet.

I still wonder what the future will hold. How will I meet the demands of more clients, more projects, more opportunities? I am navigating right now the process of how my company will grow. But I can tell I am fostering the entrepreneurial spirit at home. What a difference a year makes. Today, I worry about client retention rather than cutting it too close to deadline (and not making my slot).

We say prayers before dinner. And every night, after we give many thanks, the boys chime in and say, "and help mommy get more clients and grow her business."

More awake, more engaged. That's me. The time is finally right.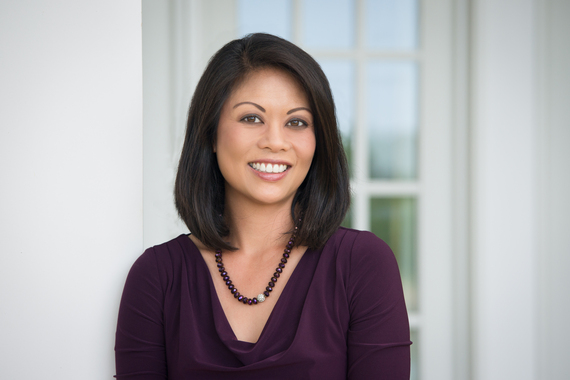 Cheryl Tan is a journalist turned entrepreneur. She is the founder of Tan Media LLC, a Virginia Beach-based media strategy company. She shows entrepreneurs and business how to get the media attention they want. Sign up for her free guide, "15 Things You Can Do Right Now to Get Media Attention for Your Business," here.
Calling all HuffPost superfans!
Sign up for membership to become a founding member and help shape HuffPost's next chapter