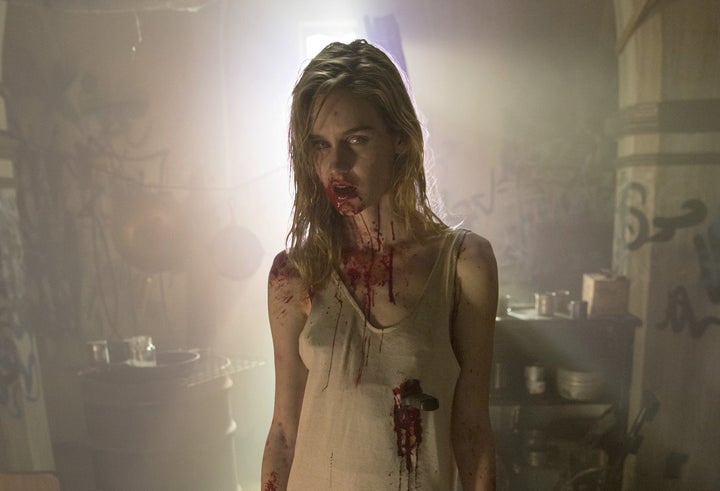 The origin of the zombie virus is a mystery "Walking Dead" fans crave more than zombies want brains, or Carl Grimes wants pudding, and now their hunger may finally be satisfied.
The Huffington Post asked "Fear" showrunner Dave Erickson for his thoughts on whether the virus came from nature, and after joking that it was more a question for "Walking Dead" creator Robert Kirkman, Erickson opened up about the topic, even giving the theory some support.
"I think speculation is healthy, and I think it makes sense that our characters are trying to figure it out and trying to understand why and how it happened. But one of the things about the comic and mythology of the show is there's a 'no cause, no cure' rule. I don't think we'll ever know exactly how it started, and I don't think we're going to find a way to fix it. I guess if you're going to ascribe it to any one cause, nature might be the best," said Erickson. 
The showrunner says Season 2 will also take on the question.
"It's interesting you bring that up," he said, "because there's someone we're going to meet in a subsequent episode who speaks to that exactly. They have that conversation and debate whether this is nature or is it completely unnatural. And they don't get an answer, but I think that is worth exploring."
Erickson said Season 2 will have "ebb and flow," mixing in thrilling and emotional moments. The showrunner says there's an "energy" at the end of the first episode that will propel a number of storylines and teases that the midseason finale is going to be "apocalyptic." 
"There's nothing safe. There's no safety on the sea any more than there is on land," said Erickson.
Whoa ... does this mean no secret is safe either? Well? Does it?
"Fear the Walking Dead" Season 2 premieres April 10 on AMC.
REAL LIFE. REAL NEWS. REAL VOICES.
Help us tell more of the stories that matter from voices that too often remain unheard.
BEFORE YOU GO
PHOTO GALLERY
The Walking Dead