Last year I was really looking forward to Fear The Walking Dead. The creators said they didn't want to produce a clone of The Walking Dead. It was going to be set in Los Angeles and months before the outbreak had spread so widely.
That city is a great setting for disaster: think of Volcano, 2012, Independence Day, and Terminator 2.
The producers also promised less gore and I was down with that. After 27 seasons of The Walking Dead, I wasn't that thrilled anymore by growling, grunting, rasping, nasty-ass Zombies being stabbed in the skull or the eye.
So the show seemed to have everything going for it: Los Angeles in chaos. Civilization going to pieces. People coping with spreading catastrophe. And Zombies, of course.
But the show turned out to be a stone bore. Not one interesting character. Everyone was either stupid, boring, or both, and the scripts were witless. The show was like shampoo instructions: lather, rinse, repeat. People kept doing and saying the same things and there was enough staring and glaring for a soap opera.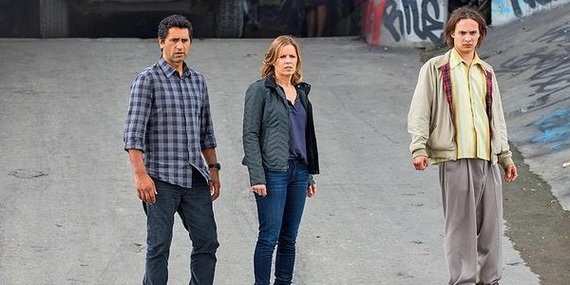 I gave up before the end of the season, but out of morbid curiosity, I tuned in to this season's debut. Whoa! They were on a luxury yacht (though not headed to an all-inclusive for a major time out). They were fleeing the city which was lit, but not in a good way.
So this was different, sort of, and I decided to stick with it. But there was still a lot of standing around and staring dumbly or numbly. Okay, they're traumatized. We get it.
And then the junkie son dived off the end of the yacht to swim. Southern California's waters are infested with sharks.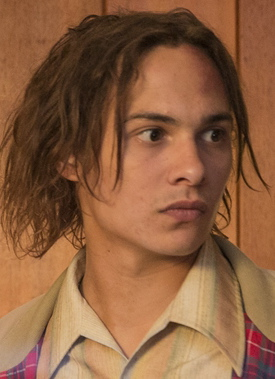 He wasn't high, he just wanted to swim. Well, how friggin' stupid was that for someone born and raised in LA?
At which point I thought, "Oh well, it's either a shark or a Zombie that's gonna come chomping through the waters." It was a Zombie, of course. Now, a Zombie shark might have been more interesting, or a Zombie that had been swallowed by a shark, but whatever....
The show is only one season old and it's already toothless.
Calling all HuffPost superfans!
Sign up for membership to become a founding member and help shape HuffPost's next chapter