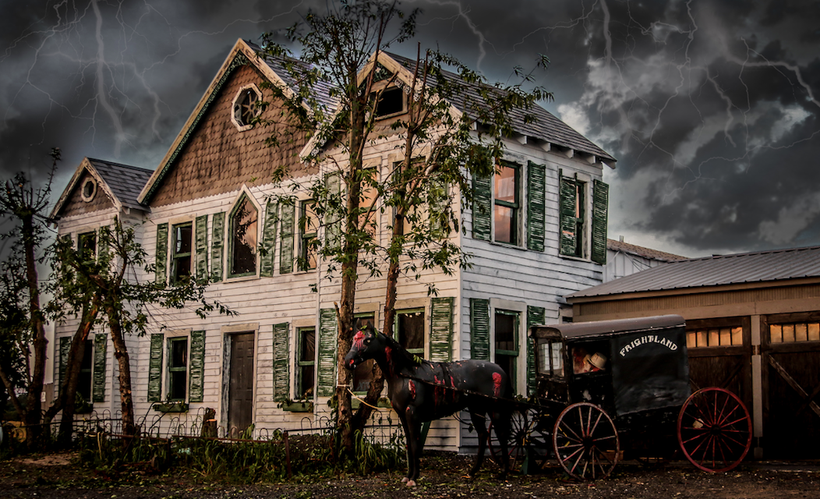 Kyle McMahon delves into horror, fear and the haunted attraction industry for his annual October haunted column.
When you really think about it, the horror and haunted attraction industry is kind of a fascinating phenomenon. We willingly give up our time and money to have other grown people in costume scare the hell out of us.
What Is Fear?
To understand why we pay to get scared, first we must understand what getting scared is. I asked Dr. Bob Kennedy, Psychologist and Psychology professor at Neumann University. What is fear, exactly?: 

"Fear is the trigger for the sympathetic nervous system which monitors our environment and gives the information to our brain and is responsible for excitement. Fear triggers the brain by way of the sympathetic nervous system to release hormones and neurotransmitters that help us when we are in danger. One of the chemicals released is adrenaline. We feel adrenaline as a rush of energy throughout our body. Adrenaline junkies - the people who are into extreme sports or dangerous activities - they do dangerous things to get that rush."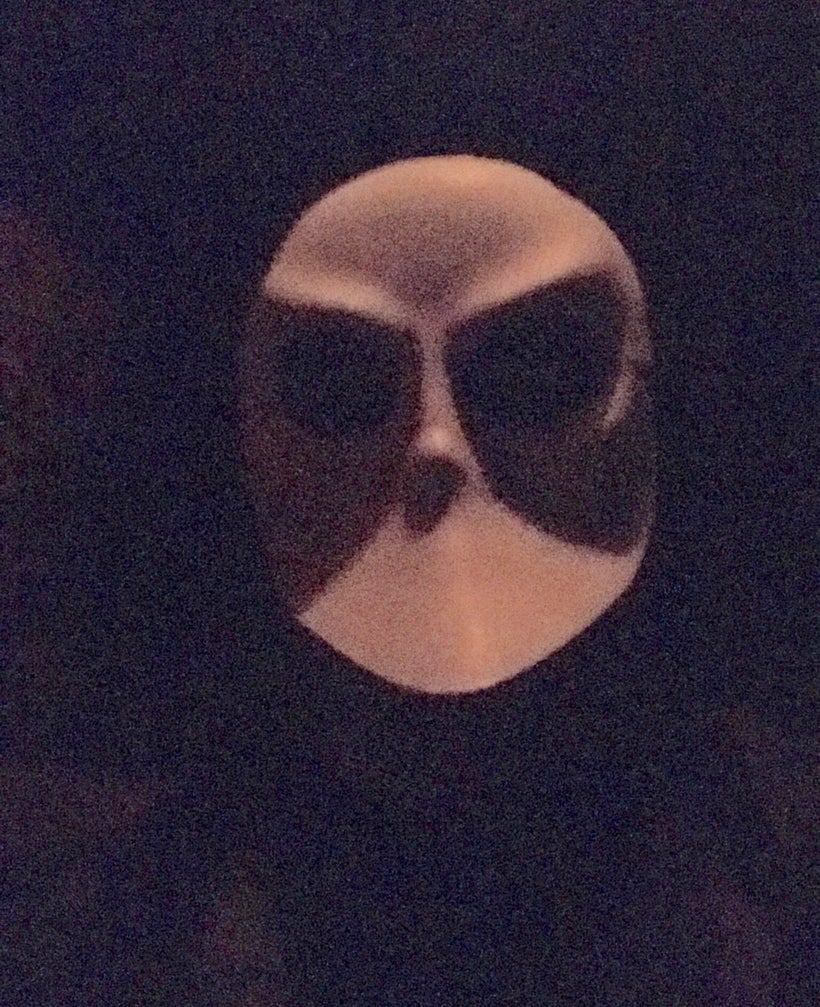 Sleep No More and Bayville Scream Park
According to Dr. Kennedy, it's all about getting a rush. I decided to get my own rush for this piece and head to New York to give my sympathetic nervous system a workout. I attended Sleep No More in New York City for my first test. Sleep No More is not a haunted attraction in any sense of the word, but it is certainly just as terrifying. Sleep No More is an interactive off Broadway show through six floors at the McKinley Hotel. Loosely based on MacBeth, it requires every guest to wear a mask and be silent. You walk through the hotel at your own pace and in any direction that you want to go. 

It was definitely strange - unsettling even - to silently interact with other masked strangers in the long corridors of a dark hotel. I'd rifle through a drawer in one room before being whisked away by an actor. The experience that I had in Sleep No More is extremely hard to define. Exhilarating, terrifying, strange, enigmatic. I was on edge the entire time, although there was nothing jumping at at you from the darkness. Throughout the entire three hour experience at Sleep No More, I was experiencing fear. 


For my second test, I went up to Long Island to visit Bayville Scream Park for a more traditional haunted house. This scream park on the beach features 6 uniquely themed haunted attractions. My favorite attraction that they offer is Bloodworth Manor. One of the longest, single haunted attractions I've ever been through, it featured room after room of scares. Actors were in your face and coming at me from every angle. Throughout Bayville Scream Park I was experiencing fear. 


So what exactly is the difference between a show like Sleep No More and a haunted attraction like Bayville Scream Park? Sleep No More essentially sets the tone and allows your mind to fill in the blanks. Bayville is more blatant. In the end, they both scared me in entirely different ways.
So Why Do We Pay To Get Scared
Dr. Bob was completely correct. Both experiences gave me a rush that left me feeling strangely high. Dr Kennedy stated, "People pay to see scary movies and haunted attractions to get that same rush of adrenaline (that an adrenaline junkie experiences). It is a natural kind of high. Its fun and it is not dangerous to watch a movie or go into a haunted attraction. You get that same rush each time."


So there is actually a science to the multi billion dollar industry. (Halloween is the second largest commercial holiday in the United States, with 2016 spending expected to top $8.4 billion this year - the highest in history.) We seek out fear based experiences, whether commercial haunted houses like Bayville Scream Park, unique experiences like Sleep No More or even horror movies, for the rush that they give us in an ultimately safe environment.
When you're looking for an escape from reality and a physical high, you don't need to turn to drugs or jump out of a plane. Simply bundle up and head to a haunted attraction (or a unique experience like Sleep No More), pay for the ticket and you'll have people lining up to leave you terrified.
Kyle McMahon, the recording artist known as K.Mac, is a millennial who has appeared on a series of Emmy winning Oprah's Lifeclass specials, writes about self improvement and personal development for millennials and gives speeches on fatherless sons. Check out the Kyle McMahon website for more information and be sure to watch the new show Kyle2U on YouTube. You can follow him on Twitter, Google+ or Facebook.
Calling all HuffPost superfans!
Sign up for membership to become a founding member and help shape HuffPost's next chapter
This post was published on the now-closed HuffPost Contributor platform. Contributors control their own work and posted freely to our site. If you need to flag this entry as abusive,
send us an email
.