At Marlothomas.com, we're always talking about how important it is for women to continue dreaming, no matter how impossible their goals may seem. Anousheh Ansari is one woman who took this attitude to heart. Not only is she the first female private space explorer, she's also the first Iranian astronaut. We find her story to be very inspiring. We hope you do, too.
Anousheh's bio (courtesy of Anoushehansari.com): "On September 18, 2006, Anousheh Ansari captured headlines around the world by becoming the first female private space explorer. Anousheh earned a place in history as the fourth private explorer to visit space and the first astronaut of Iranian descent. Anousheh is a serial entrepreneur and cofounder and chairman of Prodea Systems, a company that will unleash the power of the Internet to all consumers and dramatically alter and simplify consumers' digital-living experience. Prior to founding Prodea Systems, Anousheh served as cofounder, CEO, and chairman of Telecom Technologies, Inc. The company successfully merged with Sonus Networks, Inc., in 2000.
Anousheh immigrated to the United States as a teenager and did not speak English. She ultimately earned a bachelor's degree in electronics and computer engineering from George Mason University, followed by a master's degree in electrical engineering from George Washington University. She has an honorary doctorate from the International Space University. She is currently working toward a master's degree in astronomy from Swinburne University.
She believes the key to a better future for humankind is in the hands of our young generation, and that it is up to us to provide them with the right tools, through education and through being good role models."
Three fearless lessons Anousheh learned that you can try yourself:
- If nobody else has done it, be the first!
- Identify two actions -- big or small -- that might move you closer to your goal. Then take them.
- When measuring your success, look at the big picture. How did your achievement improve your family, your community, the world?
Witness Anousheh Ansari's dream of going into space in the documentary film "Space Tourists" airing on Documentary Channel Saturday, May 12 at 9:30 p.m. ET, Monday, May 21 at 3:30 p.m. ET, and Thursday, June 28 at 6:30 p.m. ET. For more information please visit www.documentarychannel.com.
Sign up to receive my email newsletter each week – It will keep you up-to-date on upcoming articles, Mondays with Marlo guests, videos, and more!
Before You Go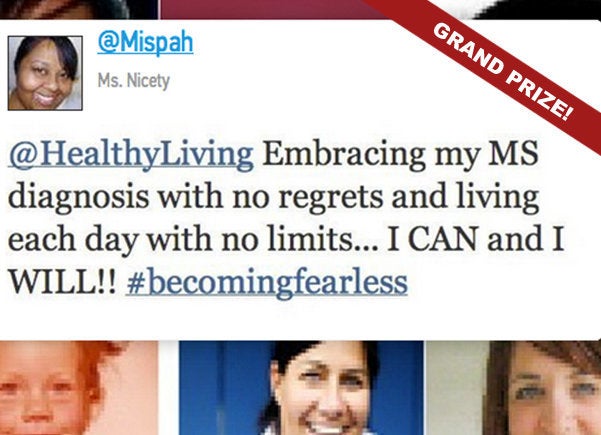 Fearless Tweets!
Popular in the Community