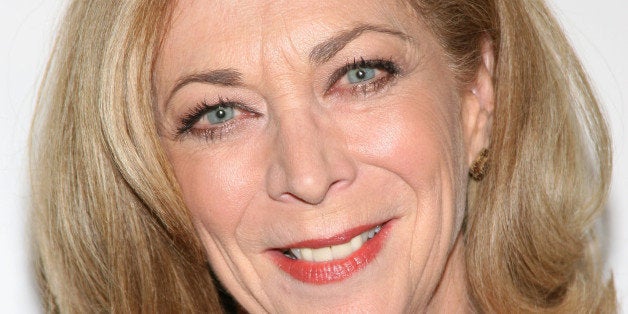 Janelle Moore is fearlessly pursuing her dream to be the first African-American woman to snowboard in the Winter X Games. She follows in the footsteps of other fearless women in every field of endeavor who paved the way and broke down barriers of all kinds. Each of the following fearless women has been inducted into the National Women's Hall of Fame. Match the woman with her accomplishment:
____ 1. The first U.S. woman to win an international pilot's license.
____ 2. The first woman to fly solo across the Atlantic Ocean.
____ 3. The first woman to swim the English Channel, breaking the previous record by nearly two hours.
____ 4. The first woman to run the Boston Marathon. Today, she encourages women worldwide to run and has a clothing line named for her Boston Marathon bib number -- 261 Fearless.
____ 5. Afflicted with polio as a child, she was known as the fastest woman in the world and was the first American woman to win three gold medals at a single Olympics.
A. Kathrine Switzer
B. Gertrude Ederle
C. Amelia Earhart
D. Wilma Rudolph
E. Bessie Coleman
Determined to get her pilot's license, Bessie Coleman studied French and moved to France after being denied that privilege in the U.S. due to her race. In 1921, she became the first African-American (and also the first African-American woman) to receive an international pilot's license. Commercial flight was not yet a reality, so to make a living as a pilot, Coleman became a barnstormer -- flying stunts and performing for paying audiences. The dream of "Queen Bess," as she was known in the newspapers, was to open a school for black pilots. Her untimely death meant she did not live long enough to realize her dream.
In 1926, when Gertrude Ederle became the first woman to swim the English Channel, the commonly held belief was that women couldn't accomplish that feat. Her 1925 attempt had been unsuccessful, but she was fearless. In 1926, she had to swim 35 miles to cover the 21-mile distance because of the unfavorable weather. Ederle was an expert and well-honored swimmer by the time she swam the channel, holding 29 different national and world amateur records. In 1924, she had received a gold medal at the Olympics as a member of the freestyle relay team and two bronze medals. The so-called "Queen of the Waves," Ederle later became a swimming teacher.
Amelia Earhart followed in the footsteps of Bessie Coleman. Earhart took flying lessons when she was in her early 20s and soloed in June 1921. She became the first woman to fly across the Atlantic as a passenger aboard a 1928 flight from Newfoundland to Wales that took almost 21 hours. A founding member of the Ninety-Nines, an international organization of licensed women pilots, she was determined to pilot a plane across the Atlantic and deserve the fame that she had attained. In 1932, she became the first woman to fly alone across the Atlantic as well as the first woman to have made the crossing twice. Her 1937 attempt to fly around the world was not successful and ended with the disappearance of her plane. Earhart understood the risks of what she was doing. She said "Please know that I am aware of the hazards. I want to do it because I want to do it. Women must try to do things as men have tried. When they fail, their failure must be a challenge to others."
Wilma Rudolph had to overcome physical challenges as well as racial barriers on her way to becoming the fastest woman in the world. The twentieth child in a family of 22 and a sickly child, Rudolph was stricken by polio. Through the determination and support of her mother and family, a diagnosis that she would become unable to walk did not materialize and by age 12 she could walk without braces, a crutch or corrective shoes. Home schooled for much of her childhood, Rudolph discovered her athleticism when she entered high school. She played basketball and her talent for running was discovered during her sophomore year. At age 16, she won a bronze medal at the 1956 Olympics as a member of the relay team. That set the stage for her triumph at the 1960 Olympics where she became the first American woman to win three gold medals. Rudolph's inspirational story made her a star during those first televised Olympics. Rudolph's fearlessness also inspired generations of women athletes who came after her.
When K.V. Switzer filled out her application to run the Boston Marathon, she wasn't being secretive, that was how Kathrine Switzer signed her name. The first woman to run the Marathon, she had help in fending off the race official who tried to remove her from the race, and successfully completed the event. Switzer became -- and remains today -- a huge advocate for women worldwide to run. Credited with helping establish the women's marathon as an Olympic event, today she is associated with a clothing line, 261 Fearless, carrying the number of the bib she wore in that history-making 1967 Boston Marathon.
Learn about more she-roes and celebrate amazing women. These fearless women are among the more than 850 women profiled in the book Her Story: A Timeline of the Women Who Changed America. We salute their pioneering accomplishments and are proud to stand on their shoulders.
(answers: 1-E, 2-C, 3-B, 4-A, 5-D)
Popular in the Community