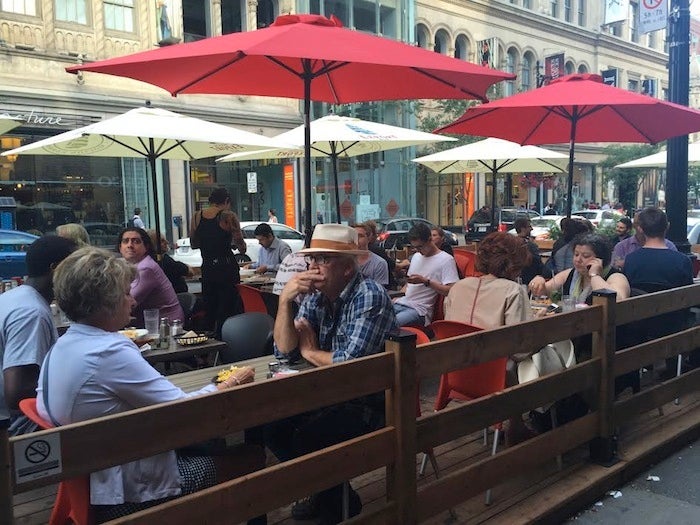 For many Americans, a trip to Europe is a once-in-a-lifetime (or possibly twice-in-a-lifetime) trip. Luckily for us, a much shorter trip to Montreal, in Quebec, affords us a European feel and plenty of French-influenced cuisine. During the summer in Montreal, everyone is all about being outdoors. Restaurants keep their doors open and even bring in temporary patios to enjoy the limited summer weather. Accords is no exception, opening up its doors to let summer in. Take advantage of the resident mixologist, Julien, and definitely get this outstanding duck entrée.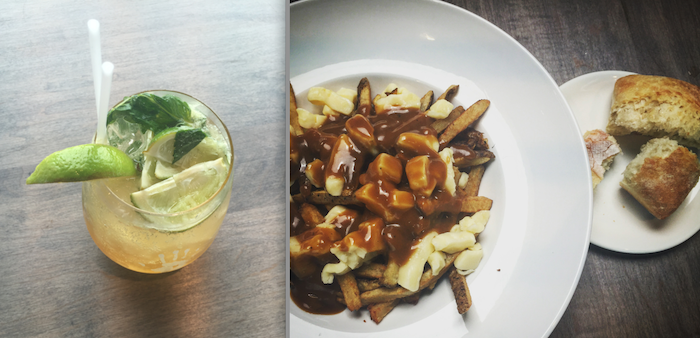 No matter where you sit at Les Enfants Terribles, you'll have a beautiful view of the city. Although you may be tempted, don't fill up on the delicious poutine or fish and chips. You need to save room for the pouding chômeur, a traditional French-Canadian sweet. Funnily enough, it was originally made for the poor using leftover bread. This rich dessert is best balanced with a cappuccino.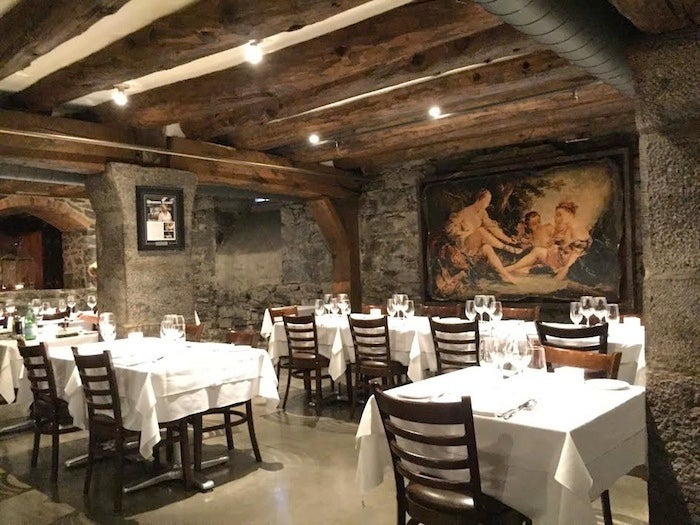 Da Emma in Old Montreal is a fantastic way to kick off or end your Montreal visit. The building was once a women's prison but has been transformed into a cozy Italian restaurant. Be on the lookout; this place is a hotbed for celebrities such as George Clooney. Its swordfish and lamb dishes are to die for. If you're lucky, you may even get to sneak into the kitchen and meet chef Emma.
Smoked meats are a big deal in Montreal. Not charcuterie or pastrami, but smoked meats. Schwartz's Deli is an institution and has been serving them up for decades. Get them on regular sandwich bread, or do like the Canadians do and eat them on a toasted bagel.Americans take Sunday brunch very seriously, but the streets of Montreal remain rather empty on Sunday morning. Though many restaurants are closed, head to Dunn's Famous for its bagels. Montreal bagels are different from New York bagels in that they are thinner and slightly sweetened by honey. They are also baked in a wood-fire oven. Don't leave Montreal without sampling one. Plus, take some home!
Ah, poutine. It's a gluttonous hot mess of fries topped with cheese curds and gravy. It's the standard go-to comfort food for many Quebecers. Poutine is available in many restaurants and is also available from many food trucks. They also dress it up, like Americans do with pizza. Think Philly cheesesteak, fried chicken, gyro, and even their famous smoked meat—I recommend starting with the classic.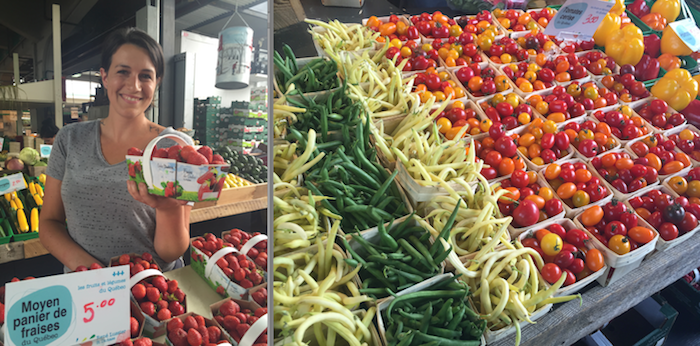 A short subway ride away from Montreal's city center is the Marché Jean-Talon in Little Italy. It is a lovely Italian market that you should get lost in. You'll be able to sample pastas, fresh seafood, ice wine, waffles, and some of the freshest fruits available. Pick up some strawberries as these are some of the sweetest, juiciest you'll ever have. Also, keep an eye out for maple syrup foods.You can't walk very fair in Montreal without coming across a bakery. The smell of fresh baked goods is intoxicating the moment you enter. Simple items like croissants and Nutella filled doughnuts are delicious themselves, but items like egg tarts, French Macarons or the extravagant cakes are a feast for the eyes as well as the taste buds.
When you visit Montreal, stay at the Marriott Chateau Champlain. This gorgeous hotel is in the city center. It overlooks beautiful gardens and is close to many attractions and is in walking distance to many restaurants. You can't beat the Marriott Cheateau Champlain in Montreal for its comfort and proximity to be close to so many attractions. Plus, rooms are spacious and the light bites we enjoyed at the bar were excellent.
Related
Popular in the Community