This story was originally published by The Center for Public Integrity, which is a nonprofit, nonpartisan investigative news organization in Washington, D.C.
Anyone criticizing the Federal Election Commission as toothless must now reckon with this: Today, the agency took on God and Satan — plus nearly 250 other officially registered presidential candidates it believes are bogus.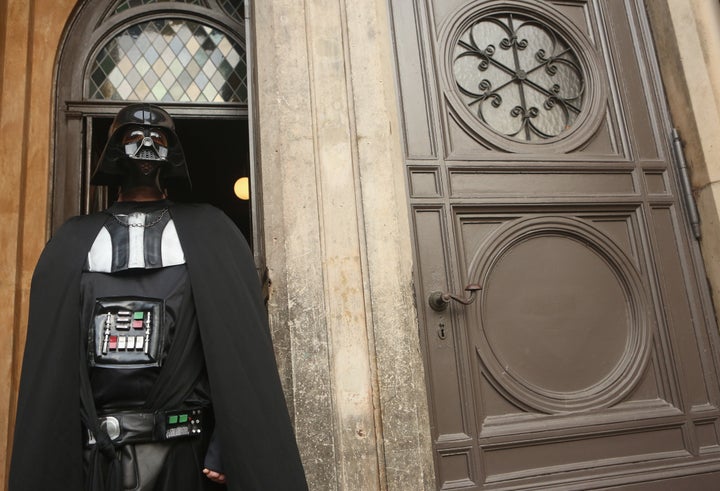 "It has come to the attention of the Federal Election Commission that you may have failed to include an accurate name of the candidate and an accurate principal campaign committee … when you filed FEC Form 2."
The FEC didn't say exactly how the potential inaccuracies came to its attention. But it asked the recipients to submit additional paperwork confirming their candidacies or to withdraw the filings.
Credit the FEC's awareness of these fictional presidential candidates in large part to "Deez Nuts," the fake candidate created by a 15-year-old boy from Iowa who made national headlines when his support crested in an online poll.
He immediately sparked a rash of imitators — yet another crazy sideshow during what, by most any measure, is a bonkers 2016 election cycle.
Or maybe they were tipped off by the Everdeen 2016 Committee (Effie Trinket, treasurer), which put forth Katniss Everdeen for president with the address "101 E Avenue of Tributes The Capitol, CO." Any fan of "The Hunger Games" know Katniss Everdeen hails not from the Capitol, but from District 12.
Either way, the FEC announced a week ago that it was sick of the flood of fake filings and was planning to take action, beginning with the sternly worded letters, which note there are penalties for false filings. The agency's letters to presumably fake candidates note that if the recipients don't respond by confirming the truthfulness of their filings, the agency will withdraw them from the database.
"The agency has no authority over and makes no judgement on an individual's qualifications or eligibility to run for office or obtain ballot access," FEC spokeswoman Judith Ingram wrote last year in astatement to the Center for Public Integrity.
Once a presidential candidate filing is submitted, the FEC is required to make it public.
Asked for a comment on the letters sent by the FEC yesterday, Ingram referred a reporter to the agency's policy, announced last week.
Of course, those filing "false, erroneous, or incomplete information" open themselves up to FEC fines and, in theory, criminal penalties, though the government would have to devote resources to going after them.
The FEC's letters specifically note that removing the filings doesn't mean it's waiving its right to seek penalties.
Calling all HuffPost superfans!
Sign up for membership to become a founding member and help shape HuffPost's next chapter
BEFORE YOU GO
PHOTO GALLERY
18 Real Things Donald Trump Has Said About Women