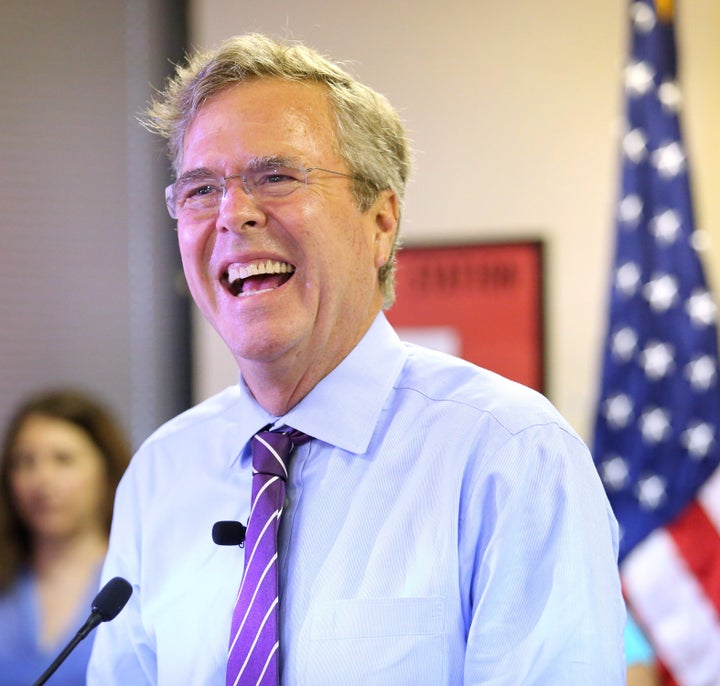 WASHINGTON -- A request to relax limits on coordination between candidates and super PACs left the Federal Election Commission divided and, at times, confused at a hearing on Tuesday.
Marc Elias, lawyer for House Majority PAC and Senate Majority PAC, laid out 12 questions asking the commission to decide when a candidate becomes a candidate under federal election laws, and whether candidates can coordinate with super PACs or nonprofits that plan to support them prior to publicly announcing their candidacy.
The request laid out plans for House and Senate Democrats to establish single-candidate super PACs for prospective candidates to coordinate with prior to officially announcing their candidacy. This would dramatically expand the already overlapping worlds of campaigns and super PACs.
The central questions in Elias' request asked whether prospective candidates could form super PACs, staff them, create advertising materials for them, raise money for them and share strategy.
FEC commissioners -- three Democrats and three Republicans -- deadlocked on the most controversial questions, leaving the permissibility of these actions up in the air.
"It punts on the questions brought by Marc Elias that could establish and would establish violations of the law," said Paul S. Ryan, counsel for the Campaign Legal Center, which opposed the expansion of super PAC coordination with candidates.
Super PACs were created after the Supreme Court's 2010 Citizens United decision and a lower court ruling opened the door to unlimited election spending by corporations, unions and wealthy individuals so long as it remains independent from candidates. The request before the commission shows how the idea of independence for these unlimited sums has not turned out to be so independent.
Much of the debate at the hearing involved questions related to declared candidates attending fundraising events for super PACs or other groups raising unlimited sums.
An advisory opinion issued by the FEC in 2011 allowed candidates to attend super PAC fundraising events, but forbid them from asking attendees to donate more than the contribution limit that applied to the candidate, currently $5,400.
The request before the commission asked if agents of a candidate could also raise money for super PACs supporting their candidacy, so long as the fundraising was not done in their official capacity as a candidate agent. Further, the FEC was asked if a candidate would be permitted to attend a super PAC fundraising event as a "special guest" with as few as one or two donors.
The commission, after hours of confusing deliberation, voted 4-2 to support an agreement that agents of candidates could raise money for a super PAC supporting them so long as they did so in their role as an individual actor and not as a candidate agent, and that there would be no minimum number of attendees required for a candidate to attend events.
This agreement followed a bewildering conversation about the minimum number of people who could attend a super PAC event where a candidate was to be a special guest.
Commissioner Stephen Walter wanted to make sure the commission didn't set attendance limits that would allow candidates to declare a meeting with a donor in a pickup truck a fundraising event.
The discussion left Elias outraged at the commission's inability to agree whether he had presented enough facts describing such a hypothetical event. He slammed a folder on the desk, denounced the commission and threatened to sue.
"I'm a little afraid to start talking," Walter said following the outburst.
The commission, however, voted on the issue after a recess. Chairwoman Ann Ravel and commissioner Ellen Weintraub voted no, while Commissioners Walter, Matthew Peterson, Lee Goodman and Caroline Hunter voted yes.
Beyond the post-candidacy super PAC fundraising agreements, the commission agreed to uphold precedent on when testing-the-waters provisions apply to candidates. The testing-the-waters provision details when a candidate is in the exploratory phase of a candidacy, which requires the candidate to follow election laws, including bans on super PAC coordination and limits on raising funds.
"I don't think that there's any presidential candidate quaking in their boots" by the ruling, Ryan said. "This restates where the law has always been."
Presidential candidates who had pushed the legal boundary could have faced consequences in the unlikely event that the FEC had decided super PACs were banned from supporting candidates who had formed them or raised unlimited sums for them.
A number of Republican presidential candidates did exactly this by claiming that they were not running for president while touring in the country to raise super PAC money.
Wisconsin Gov. Scott Walker, before announcing his candidacy, began statements by saying, "Should we choose" to run. This led to his joking that "my lawyers love that -- when I say we are 'exploring' a campaign." At the time, Walker was collecting seven-figure checks and was involved in hiring and strategy planning for a nonprofit group and a super PAC.
Ohio Gov. John Kasich and Louisiana Gov. Bobby Jindal did the same by raising large sums of money for outside groups while preparing strategy or, in Kasich's case, filming commercials for them.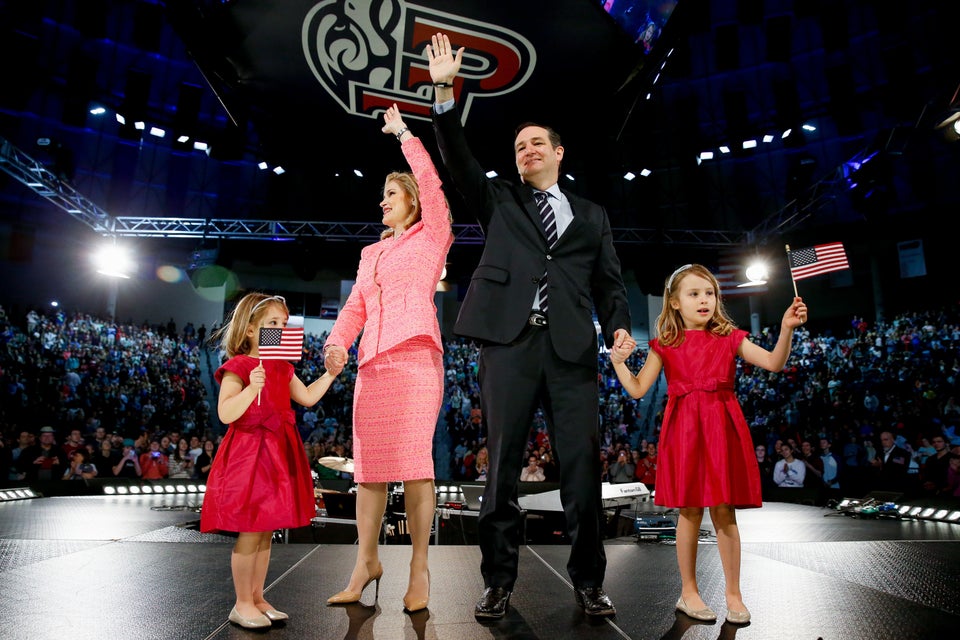 Declared 2016 Presidential Candidates
Popular in the Community