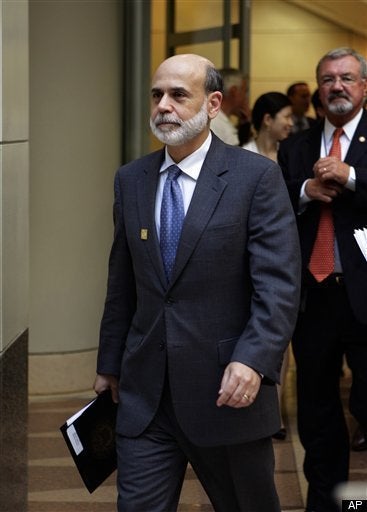 The calls to audit the Federal Reserve have come fast and furious in the last few weeks. Fed Chairman Ben Bernanke is continuing to push back against a House bill that would give the Comptroller General - the head of the Government Accountability Office - the power to audit the central bank.
But, judging by the results of a new survey, the vast majority of Americans already support a Fed audit. 75 percent of Americans back auditing the Federal Reserve, according to Rassmussen Reports.
Opponents of the Federal Reserve Transparency Act Of 2009 - introduced by Rep. Ron Paul (R-Texas) - say that putting the Fed under the control of Congress would limit the bank's independence. (The bill has gained support from over half of the House of Representatives).
There is also growing concern from Fed supporters that Congress could exert political influence over monetary policy - though, many would argue that the Fed is already influenced by politics. But, according to the Rasmussen survey, only nine percent of adults surveyed were against the idea of a Fed audit.
The Washington Post recently said the bill "would destroy financial markets' faith in the Fed and, by extension, the value of the U.S. dollar." Economist Dean Baker, who's been a vocal critic of the Fed, took the Post to task. He added: "The country is likely to lose more than $6 trillion in output ($20,000 per person) due to the Fed's inept job performance."
Bernanke's favorable ratings have taken a big drop as of late. In fact, Alan Greenspan, who's been widely vilified for exacerbating the financial crisis, may be gaining on Ben. From Rassmussen's report:
"Fifty-two percent (52%) of Americans support Bernanke's efforts to speak out more publicly than his predecessors as Fed chairman, but his favorables have gone down over the past month. A plurality (41%) think the previous Fed chairman, Alan Greenspan, did a better job, too."

What do you think? Should the Federal Reserve be audited? Will the current bill give too much power to Congress to set monetary policy? VOTE below.
Related
Popular in the Community