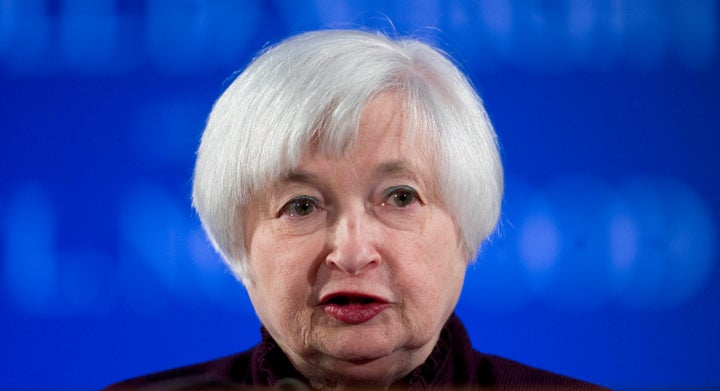 The Federal Reserve decided to leave its benchmark interest rate unchanged on Wednesday, citing "moderate" economic expansion that has reduced job growth and inflation pressures.
The statement by the Federal Open Market Committee, the central bank body responsible for adjusting interest rates, showed an increase in optimism, omitting a reference that was in September's announcement to fears about "global economic and financial developments." But the apparent improvement in the Fed's outlook came despite its acknowledgment that the "pace of job gains slowed and the unemployment rate held steady."
Wednesday's decision was widely anticipated. As the University of Oregon economist Tim Duy put it in Bloomberg on Tuesday, it was "essentially a foregone conclusion."
But workers and consumers still should pay attention.
Even if the Fed is giving the economy more breathing room, it is doing so because of dimmer growth forecasts. That means that already stagnant paychecks will not be growing much anytime soon.
The FOMC will next meet on Dec. 15 and 16 to decide whether to raise rates. And in a less expected development, the Fed's Wednesday announcement clearly left the door open to an interest rate hike in December. In contrast with its September statement, when the FOMC said it would "assess progress" in achieving its objectives of full employment and price stability, on Wednesday the committee said it would revisit rates "next meeting."
But no matter what decision comes in December, the news will not be great. Even if the bank maintains current interest rates -- a move that employment advocates might have welcomed a few months ago as a decision to err on the side of jobs and wage growth -- it would now be considered a sign that the economy is worse off than even those advocates had warned.
Here is why: If Fed officials -- who, partly by virtue of their role, are far less sensitive to concerns about inadequate job growth than many full employment advocates -- think the economy is too sluggish to raise rates, then the economy is really in trouble.
Back in early August, Fed officials indicated they were going full speed ahead toward an interest rate hike in September.
Many, mostly left-leaning, economists and full employment advocates said at the time that sluggish wage growth, high underemployment and low workforce participation meant it was too early for a rate increase. Wait for wage growth to begin taking off, they said, which will likely not be until at least 2016.
As the progressive Economic Policy Institute's Elise Gould noted, the prime-age employment-to-population ratio -- a measure that includes people who have stopped looking for work and filters out elderly retirees -- was still lower in August than during the low points of the last two business cycles: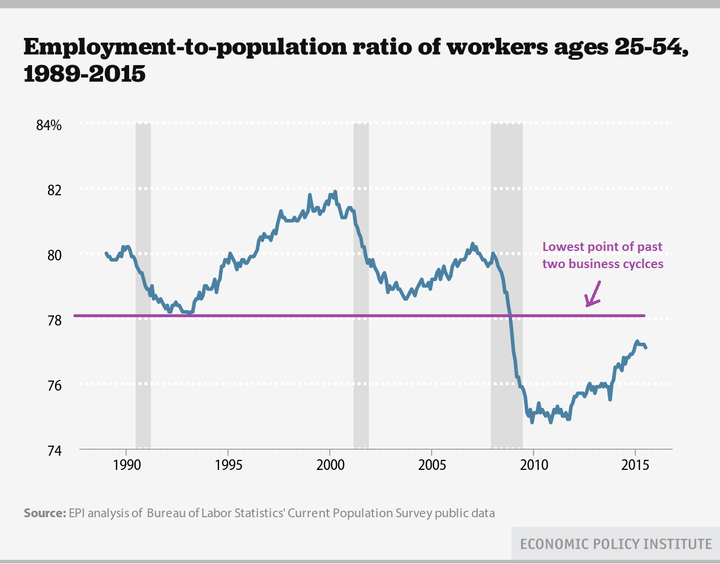 Since then, the economy has suffered a series of shocks that caused the Federal Reserve to reconsider its plans.
A slowdown in China and economies that export commodities to China hit the U.S. stock market hard in August. The U.S. dollar also increased in value relative to other currencies, making U.S. exports less competitive.
A Sept. 11 Goldman Sachs report found that the combination of those changes had already led to a tightening of credit in the economy equivalent to a three-quarter-point increase in the Fed's main interest rate. That's three times what the central bank was even considering.
In other words: The markets had effectively already raised rates, so the Fed did not have to. 
As a result, when the Federal Reserve announced it was not going to raise its benchmark interest rate in mid-September, even some conservative financial analysts hailed it as a no-brainer.
Still, the FOMC made clear in its statement following the September decision that Fed officials' main concern was that inflation was not rising fast enough -- not, as many advocates argued, that unemployment was still too high. 
Although Goldman Sachs estimates that some or all of that credit tightening has wound down in the interim, the economy produced a dismal 142,000 jobs in September -- low enough to raise fears that inflation is not on track to hit the Fed's 2 percent target.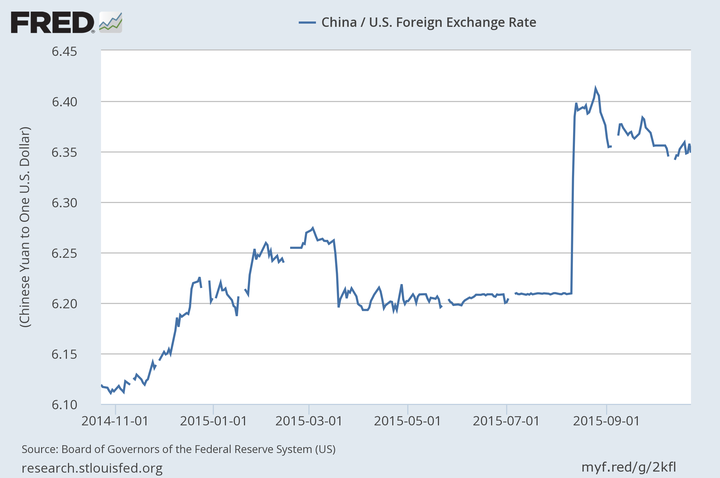 The FOMC's statement on Wednesday indicated that not enough had improved in the interim for the Fed to consider raising rates.
Likewise, if the Fed continues on its course through the end of the year, it will likely not be because of a reorientation of its policymaking toward full employment concerns, but rather a reaction to the effect of previously unforeseen economic headwinds on inflation.
And if the bank chooses to raise rates in December, it will be because, as Federal Reserve Chair Janet Yellen explained at the press conference following the September interest rate announcement, they are aiming to gradually raise interest rates to head off greater inflation down the road. 
Josh Bivens, research and policy director of the Economic Policy Institute and an opponent of a rate hike long before the onset of market volatility in August, said that while the Fed's policy rationale may be different than his, "so far there has been no gap in policy." 
Bivens admitted that the Fed is more concerned about inflation than he would like it to be. (The Fed generally raises rates when it is concerned about inflation and lowers or maintains them when it wants to let unemployment decline more.) 
"I put a much higher weight on low unemployment than low inflation in my consideration of how the Federal Reserve should act," he said. "I am not that worried about inflation going above 2 percent, and I am very worried about leaving employment gains on the table and the pain that will cause millions of people."
Since no one is proposing restarting the Fed's quantitative easing program, however, doing no harm by leaving rates unchanged is the best Bivens and others can hope for from the Fed. 
Instead, to reignite the economy, Bivens proposes using state intervention to prevent trade partners from keeping their currencies cheaper than the dollar, thereby making their exports perennially more competitive than those of the United States.
Bivens also estimates that the budget deal President Barack Obama reached with congressional Republicans this week will preserve 700,000  to 800,000 jobs by preventing the return of spending cuts from sequestration. But it is still a case of damage avoided, not proactive policymaking to boost economic growth. 
"I would like fiscal policy to be expansionary in the next year," Bivens added. "That is surely not going to happen."
Calling all HuffPost superfans!
Sign up for membership to become a founding member and help shape HuffPost's next chapter