Photographer Mikaela Bodkin wants moms to feel comfortable nourishing their babies ― whenever, wherever and however is best for their families.
That's the idea behind her series "Fed Is Best," which features photos of women breastfeeding and bottle-feeding their babies.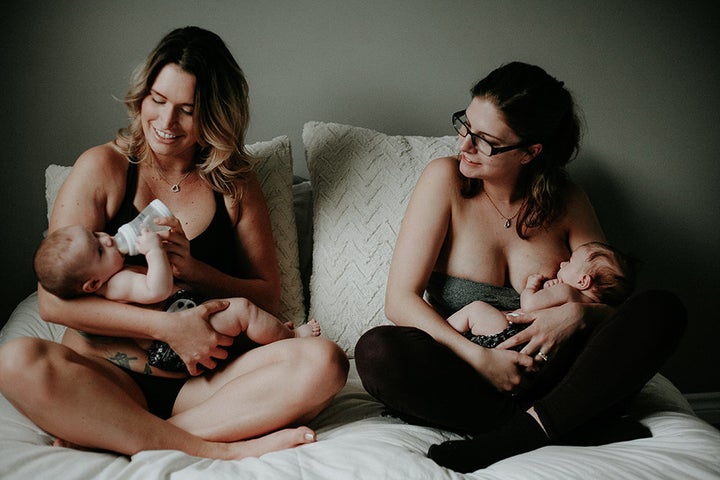 Though she does not yet have children herself, the Canada-based photographer said she drew inspiration from her personal life and observations about the world.
"The fact that mom shaming still exists, as I recently witnessed it, was a huge factor. I think shaming of any kind shouldn't happen, period ― which happened when my sister got pregnant," Bodkin told The Huffington Post. "I also am inspired by being an orphan and relying on bottle-feedings to survive."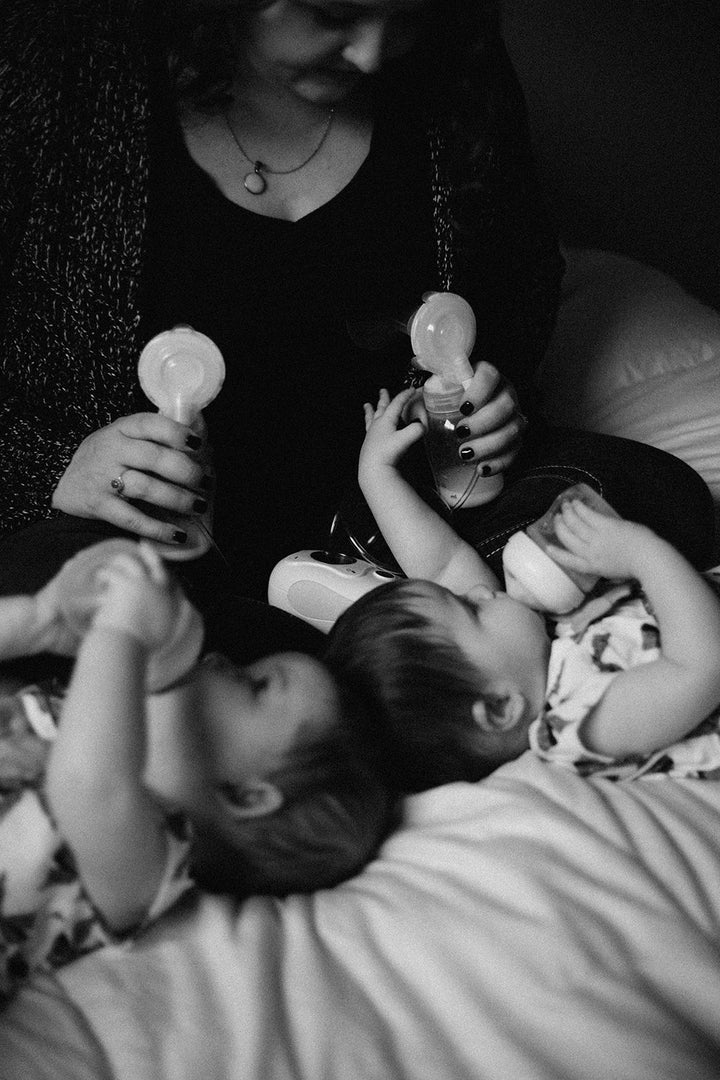 Through the course of photographing moms feeding their babies, Bodkin also expanded her project and launched a series called "Love Your Postpartum," which focuses more generally on mothers' bodies.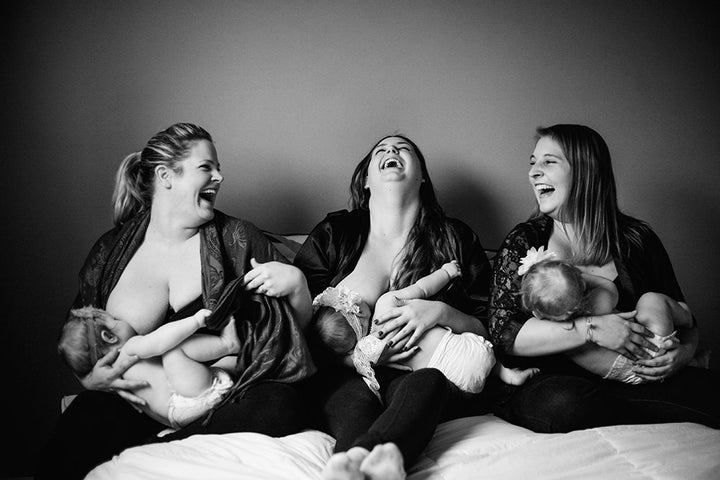 Ultimately, the photographer's message is simple.
"I hope people look at my photos and just say, 'Hey, what a pretty photo of a mom feeding her child. It's so nice they can get photographs sharing that moment,'" she said, adding that she's disheartened to hear and see comments in this day and age saying women shouldn't nurse in public or that bottle-feeding is bad.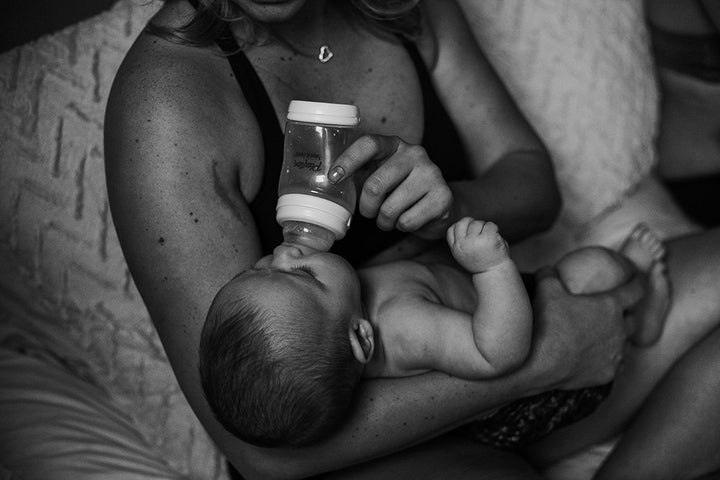 "My work was published somewhere, and the battle started. So I witnessed it right then and there that as much as we've grown, there's still stuff to work on and talk about," she said. "My work tells stories, and starts conversation."
Bodkin says her late grandmother offered some great wisdom about this conflict. "One of the best things I ever heard was when she would say, 'When you get to kindergarten, nobody asks you if you were breast or bottle fed.'"