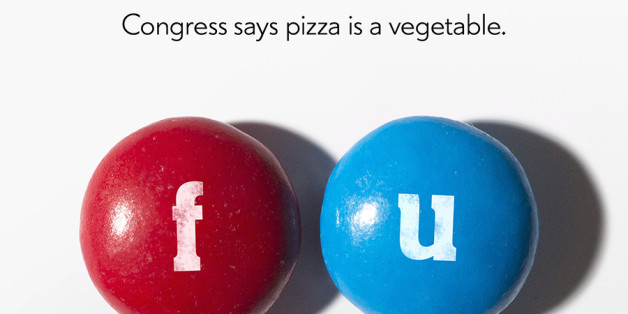 "It's time for a new story, about the food we eat and the environment we want for our children." That sentence, part of Katie Couric's final bit of narration in the scathing new documentary "Fed Up," encapsulates what the film wants its viewers to consider and what's at stake if they don't.
Out in theaters now, Stephanie Soechtig's new film is about the dangerous state of the American diet. The numbers are bleak, overwhelming and infuriating: Eighty percent of food items being sold in America include added sugar (reduced-fat options are particularly egregious sources of added sweetener). Over 95 percent of Americans will be obese within two decades. One in every three Americans will have diabetes by the year 2050. Produced by Couric and Laurie David, "Fed Up" is being positioned as a wake-up call for everyone who eats.
"The whole project started with Katie Couric, because she has been covering the stories of diet and exercise for her entire career," David told HuffPost Entertainment in a recent interview. "The story kept getting worse and worse and worse. She was baffled as to why. Why is everybody getting so sick? Why is diabetes on the rise? Why has the exercise boom coincided with the problem of obesity getting worse?"
In an effort to find those answers, Couric approached Soechtig, a filmmaker whom Couric had interviewed for the film, "Tapped," about bottled water. From there, the veteran reporter went to David, who had previously produced another call-to-action documentary, Al Gore's "An Inconvenient Truth."
"Katie sent me an email out of the blue. I didn't know her -- I had met her once in passing at a party. She said, 'Hey, Laurie, do you want to do 'An Inconvenient Truth' for food with me?' When Katie Couric asks you to do something, the chances are that your response will be yes," David recalled.
Like "An Inconvenient Truth," for which director Davis Guggenheim won an Oscar, "Fed Up" uses plain language to dispel the prevalent misconceptions about an epidemic that could alter America's future in drastic and damaging ways. According to David, one of the most shocking things she learned during the process of making "Fed Up" was that the U.S. government had been aware of the forthcoming sugar explosion in the nation's diet 30 years ago, but did nothing.
"They knew we were eating too much meat and too much sugar," David said. "What a surprise: we've now doubled our consumption of sugar."
"Fed Up" makes the case that the sugar and processed food industries are where the tobacco industry was 30 years ago. As David pointed out, however, sodas, snacks and granola bars are much more pervasive than cigarettes.
"You have to eat, right? If you're addicted to cigarettes or an alcoholic, you could live your life away from those two things. If you're addicted to the food -- and we now know it is addictive -- it's everywhere you go," she said. "There are no safe places. There are no safe places for children. That's the piece that I find so disturbing. You can't go into a school in this country without being exposed to this kind of food."
According to stats cited in "Fed Up," as of 2012, more than half of all schools in the U.S. serve some form of fast food for lunch, including options such as Papa John's pizza and Arby's burgers. "The schools have become dependent on the money, and it's a bargain with a devil," says Kelly D. Brownell, Dean of Public Policy for Duke University, in the film. "Some schools have become 7-11 with books."
Couric interviewed a large number of people for "Fed Up," including journalists, doctors and even politicians like Bill Clinton. The list of organizations and individuals who refused to speak on camera for the film, however, included Coca Cola, General Mills, the Snack Food Association, the Restaurant Association, the Sugar Association and first lady Michelle Obama.
"I cannot tell you how much respect I have for her," David said of Obama, who has spearheaded the Let's Move campaign. In the film, some experts criticize the campaign because it fails to demonize the food industry, which is a source for the growing obesity and health problems among America's youth. David, however, feels Obama has done a great deal of good for the cause as well.
"She did decline to be interviewed, and I think you have to be honest and [state that]," David said. "I wish she had agreed to be interviewed, but I do believe the White House has a basic policy because they get asked by a thousand people to participate in things. Should she have agreed to be interviewed? This is her subject and we did have Katie Couric at the helm. I wish she had, but who knows? Maybe it never even got to her. Maybe it never got past her staff. Full disclosure, though, you have to mention everyone who declined to participate."
As for where "Fed Up" goes from here, David said there are plans in motion to edit a 60-minute version for schools. There's also a Spanish-language version of the movie, dubbed by Kuno Becker, which will arrive in theaters on May 16.
"Hispanic teens see 99 percent more junk food ads than their white counterparts," David noted when asked why it's important that Radius-TWC decided to dub the film, a first for the distribution company. "That is outrageous."
For more on "Fed Up," check out the film's website.
Calling all HuffPost superfans!
Sign up for membership to become a founding member and help shape HuffPost's next chapter
BEFORE YOU GO
PHOTO GALLERY
Celebrity News & Photos