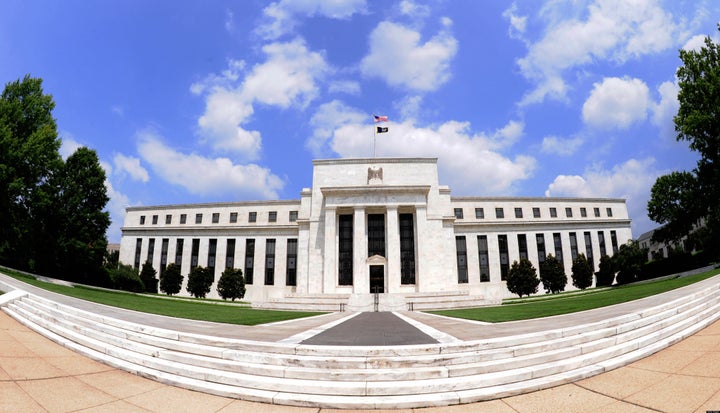 As the controversy over massive AIG overpayments to its counterparties -- paid for with government money -- has unfolded, one key question has been just how much control the Federal Reserve had over whether information about the bailout and subsequent payoffs would be made public.
The Fed has claimed that it had little control and that AIG made the decision to hide relevant details, but reports have emerged in recent weeks casting that claim in doubt.
And a newly disclosed email increases the doubt substantially. All "significant communications," a senior New York Fed official writes in the email, "should be run by DPW first." DPW is Davis Polk & Wardwell, the New York Fed's law firm.
The New York Fed's counsel, Richard Charlton, laid out the situation in an email to DPW's Marshall Huebner on September 19, 2008:
"Marshall - Sarah Dahlgren" -- New York Fed's AIG point person -- "and I called AIG's GC this morning at 7:15 to alert her to the problems. She or their lawyers will be in contact with you asap. We also told her that future SEC filings, press releases, and other significant communications should be run by DPW first."
"Clearly, the New York Fed weren't just casual observers here," said Rep. Darrell Issa (R-Calif.), the top ranking Republican on the House Oversight and Government Reform Committee. "They were calling the shots in a command-and-control type of way and everything that happened, including the efforts to stifle public disclosure, was done so at their behest."
The e-mail was obtained by the Huffington Post and was a part of the 250,000 documents the New York Fed produced from a subpoena issued by Oversight Committee Chairman Ed Towns (D-N.Y.).
Support HuffPost
The Stakes Have Never Been Higher
Related
Popular in the Community