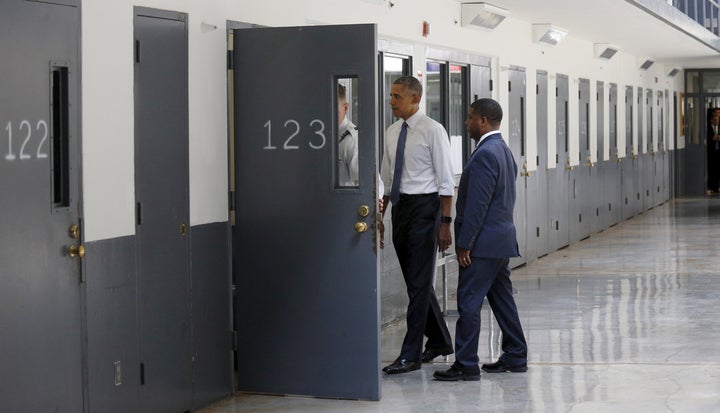 WASHINGTON ― President Barack Obama commuted the sentences of 111 federal prisoners on Tuesday as part of an initiative aimed at shortening the prison stays of individuals incarcerated under the nation's harsh drug laws.
The White House said the commutations brought Obama's total for the month of August to 325, the most commutations granted in a single month in United States history.
The total number of prisoners who met the administration's criteria for clemency is believed to be around 1,500. So far, Obama has granted clemency to 673 individuals. Advocates have called on the administration to do much more.
"We must remember that these are individuals ― sons, daughters, parents, and in many cases, grandparents ― who have taken steps toward rehabilitation and who have earned their second chance," White House Counsel Neil Eggleston wrote in a blog post. "They are individuals who received unduly harsh sentences under outdated laws for committing largely nonviolent drug crimes, for example, the 35 individuals whose life sentences were commuted today. For each of these applicants, the President considers the individual merits of each application to determine that an applicant is ready to make use of his or her second chance."
The list appears to include at least 39 individuals who had been sentenced to life imprisonment. Learning they've gained their freedom is an extraordinary event for a federal prisoner who expected to die behind bars, as The Huffington Post reported in June:
Jason Hernandez, whose life sentence was commuted in 2013, told HuffPost that he'd been worried he'd find out a family member had died when he was summoned to the warden's office. Instead, he was told the good news.

"I started crying right there, I started shaking," Hernandez said. "I still couldn't believe it. I asked, could you show me on the computer where it says this, because maybe somebody is playing a hoax on us, on you? I said, I don't think this is true. The lady looked it up, and it said I had 20 years. I had a release date."

But Hernandez had expected the moment to be more joyful. He had imagined jumping, hollering, dancing and singing. In reality, his heart raced. He had trouble breathing. Guilt sank in.

"There's more inmates like me, probably more deserving than me, who didn't believe that such things could happen," Hernandez said. "When I received my reduction, I couldn't even look at the guys no more, I just felt bad for them. I couldn't look at them in the eyes. I told them that, look, when I get out there, I'm not going to stop fighting, I'm going to continue doing what I'm doing."

When they're released, former prisoners have to adjust to a world that looks very different from the one they left.

Stephanie George, who was sentenced to life in prison in a drug case, said she was so confused by Facebook that she set up five different accounts, not realizing that she was creating an entirely new page each time and not just signing in. Norman Brown, whose life sentence was commuted last summer, joked that he was used to cellphones "as big as computers" when he was first arrested.

Reynolds Wintersmith, who was sentenced to life in prison on a crack charge when he was still a teenager, said he was amazed to see how many people were staring at their smartphones on the street. "You know how much you missing?" he asked.
This story has been updated.
Before You Go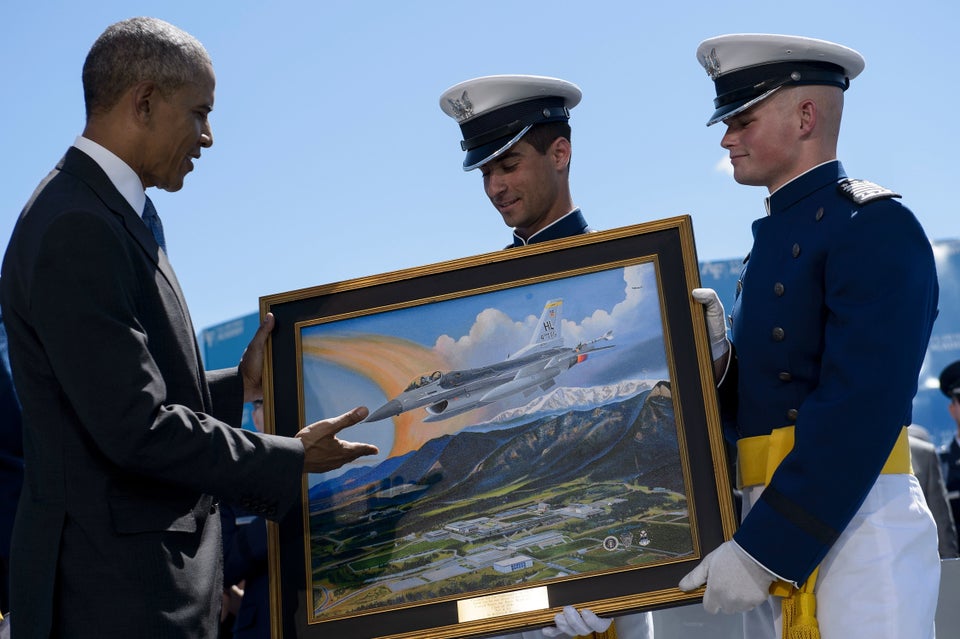 Obama 2016
Popular in the Community