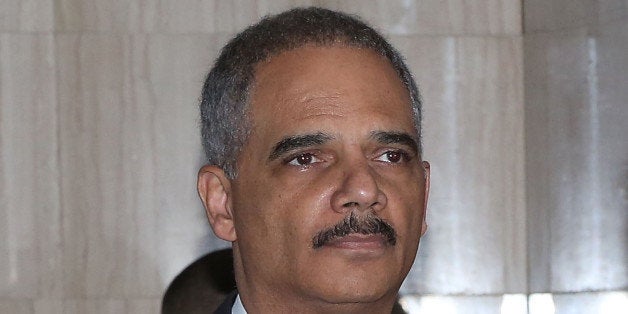 WASHINGTON -- The number of drug defendants charged by the federal government in January dropped to its lowest monthly level in nearly 14 years, not long after Attorney General Eric Holder began rolling out a series of changes to the criminal justice system.
The latest statistics, compiled by Syracuse University's TRAC program, also appear to show that the number of defendants charged with drug offenses during the six-month period from August through January is the lowest six-month total since the end of the Reagan administration.
Federal Drug Prosecutions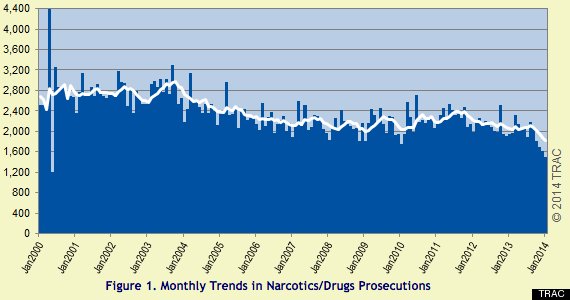 The white line shows the six-month moving average.
In January 2014, there were 1,487 new drug prosecutions, down 7.8 percent from December and down 11.5 percent from January 2013, according to the TRAC report.
"Prosecutions over the past year are much lower than they were five years ago: overall, the data show that prosecutions of this type are down 9.3 percent from levels reported in 2009," according to the report.
In a congressional budget submission, Justice Department officials wrote that the Smart on Crime initiative would require federal prosecutors to "prioritize their criminal cases and to focus [U.S. Attorney's Office] resources on the most serious prosecutions that implicate clear, substantial federal interests."
Speaking in response to the TRAC report, Justice Department spokeswoman Ellen Canale told HuffPost, "It makes sense to reserve the harshest sentences for the most serious drug offenders. The department's charging policies are aimed at empowering federal prosecutors to consider the individual circumstances of each defendant in order to determine what outcome best improves public safety."
This story has been updated with comment from a Justice Department spokeswoman about the TRAC report.
Before You Go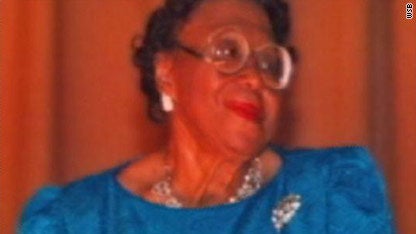 People Killed By The War On Drugs
Popular in the Community