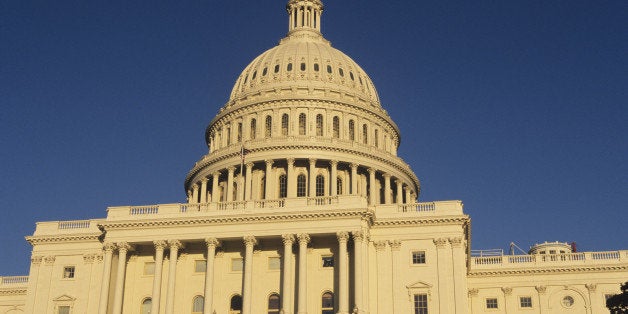 WASHINGTON -- The federal government may have shut down at midnight Monday, but federal workers still went through their normal routines on Tuesday morning, going to work for a few hours to tie up loose ends before furloughs took effect.
"I think it's absurd that we have to come here to be told to go home," said Clarence Lewis, who works in the Childhood Lead Poisoning Prevention Program at the Environmental Protection Agency. "I think it's absurd that Congress hasn't been doing their job."
Because of Congress' failure to pass a continuing resolution to fund the government, many federal agencies are losing large portions of their staff until the legislative branch comes to some sort of agreement.
The Huffington Post spoke to several workers Tuesday morning at the Department of Health and Human Services, which is losing 52 percent of its workforce during the shutdown.
One 28-year-old woman, who was allowed to stay on the job because she was deemed an "essential" employee, said she wasn't doing anything differently despite the shutdown. She, like many others, requested anonymity because she was not authorized to speak to the media.
"I have to be here anyways," she said.
At the EPA -- where barely 6 percent of employees could keep working -- some were leaving the office as early as 9 a.m., having already forwarded messages, closed files and canceled meetings.
"I was hoping for it," one EPA employee said of the shutdown as he left the office around 9:15 a.m. "Sometimes you have to have a catastrophe for people to work together."
Dennis Glover, 60, who was being furloughed at HHS' Centers for Medicare and Medicaid Services, said he spends a significant amount of his time working on Obamacare. Glover was on his way into the office, where he planned to "clean up some mess here and finish up some additional work" before going home to take care of personal business. He said he'll use his time off wisely and suggests Congress do the same with its time.
"We all seem to think it is pretty asinine because we're here to do our job," Glover said. "We feel that they've been sent to Washington to do their job and they're just not doing it. To hold us hostage because of the budget appropriations, I -- we -- all think it's just silly."
Furloughed employees who spoke to HuffPost at the EPA and HHS described the federal government's actions -- or rather, inaction -- as "reckless," "childish" and "ridiculous."
"It's extremely unfair of our government body to use us in this fight, to hold us hostage to political games," said a "nonessential" employee in the EPA's Office of Administration and Resources Management.
He said it's time for Congress to move on from Obamacare, whose defunding or delay House Republicans have insisted be tied to the continuing resolution.
"The way that I look at it, the president pushed this through Congress, it went through the Supreme Court, the president got a second term," he said. "We should move on to other things at this point."
Congressional lawmakers are "being bullies right now," added Vanessa, 43, who works in HHS' Office of the Assistant Secretary for Public Affairs. "They're trying to derail the health care act out of spite ... but I don't know. It's crazy. They're taking it out on us, not realizing that it affects us, because they want to get rid of the health care law."
Before You Go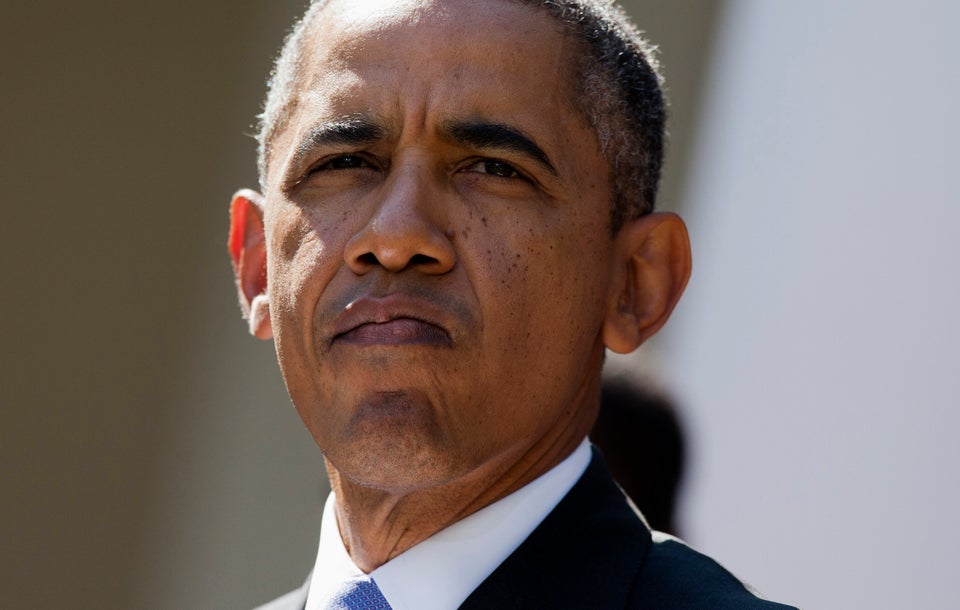 2013 Government Shutdown
Popular in the Community