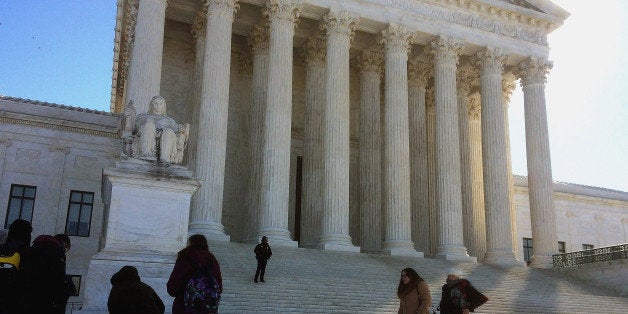 WASHINGTON -- Conservative lawmakers in at least 11 states are pushing legislation that would prevent state law enforcement from enforcing some or all federal gun restrictions. Proponents of these bills are emboldened by the success of marijuana legalization at the state level and claim that federal law enforcement is stretched too thin to stop them.
Right now, there are a number of federal laws restricting various kinds of gun use. For example, felons, fugitives, people convicted of domestic abuse misdemeanors and people subject to certain domestic restraining orders are restricted from buying guns under federal law. And no civilians are allowed to buy newly manufactured machine guns.
In Montana, the state House passed legislation earlier this month that would prohibit the enforcement of any potential federal ban or restriction on firearms and magazines. If a Montana cop did enforce such a federal law, it would be considered theft of public money. The Montana bill says that state employees are still allowed to enforce some federal laws -- for example, the ban on machine guns. But most states that have introduced this type of legislation have used broader language.
An Arizona bill that passed two state Senate committees this month says that state employees can't enforce "all federal [laws]... that are in violation of the Second Amendment" if they "violate the Second Amendment's true meaning." That bill does not address federal restrictions on domestic abusers or felons. And Arizona state law is weaker than the federal law in some respects. The state does prohibit people convicted of domestic violence misdemeanors from owning firearms -- but only while they are serving their probation.
The so-called "nullification" movement isn't entirely new, but it has taken off since President Barack Obama was elected, and it appears to have been further spurred on by the anti-gun sentiments many people expressed after the shooting at Sandy Hook Elementary School in 2012.
"I am concerned with Obama, his admin[istration] has been hostile to gun rights," state Rep. Art Wittich (R), the sponsor of the Montana legislation, told The Huffington Post in an email.
Gary Marbut, president of the Montana Shooting Sports Association, was involved in writing the first draft of that bill. He said he discussed the concept in 2009 while waiting to appear on Glenn Beck's Fox News show with Andrew Napolitano, the senior judicial analyst for Fox News, in New York City. As Marbut remembers it, Napolitano told him: "All you need to do is don't help [the federal government] enforce these federal laws, because they don't have the manpower to do it."
Napolitano did not respond to a request for comment, although The Huffington Post verified that he did appear on Beck's show with Marbut in 2009 to discuss gun legislation.
Eugene Volokh, a law professor at the University of California, Los Angeles, said that bills like the one in Montana could have effects beyond a simple symbolic statement. In 1997, the U.S. Supreme Court affirmed in Printz v. United States that the federal government cannot force local chief law enforcement officers to fulfill federal tasks. And the resources of the federal government are stretched thin. In that sense, backers of these bills say they are relying on the same reasoning that allows states to flout the federal ban on marijuana possession.
"I've seen how quickly the federal government had to back off in response to marijuana legalization measures in Colorado and Washington state, and found this to be a good strategy in support of our right to keep and bear arms as well," said state Sen. Kelli Ward (R), who introduced the legislation in Arizona.
Ward said she consulted with representatives from the Arizona Citizens Defense League, the Tenth Amendment Center and the National Rifle Association. Michael Boldin, founder and executive director of the Tenth Amendment Center, also pointed to the Obama administration's failure to enforce marijuana laws as evidence that these bills could succeed.
The way this could play out, said David Kopel, an adjunct constitutional law professor at the University of Denver, is that if the federal government were to ban assault weapons, and then a local cop pulled someone over for a traffic violation and saw an assault weapon in the car, the cop could simply give the guy a ticket for the traffic violation and send him on his way.
A handful of states have passed nullification laws in the last few years. The Brady Campaign to Prevent Gun Violence is challenging a Kansas law that goes so far as to declare that Kansas firearms and accessories are "not subject to any federal law, treaty, federal regulation, or federal executive action." (A similar Montana law was struck down in 2013 by the 9th U.S. Circuit Court of Appeals.)
The Brady Campaign argues that the Kansas law is reminiscent of certain states' efforts in the 1950s to fight federal law requiring the integration of African-American students into all-white schools. Jonathan Lowy, director of the Legal Action Project at the Brady Campaign, told HuffPost that these kinds of gun laws are "blatantly unconstitutional" and "extraordinarily dangerous" if permitted by the courts.
The Obama administration has agreed that the Kansas law is unconstitutional. "I am writing to inform you that federal law enforcement agencies... will continue to execute their duties to enforce all federal firearm laws," Attorney General Eric Holder told Kansas Gov. Sam Brownback (R) in an April 2013 letter.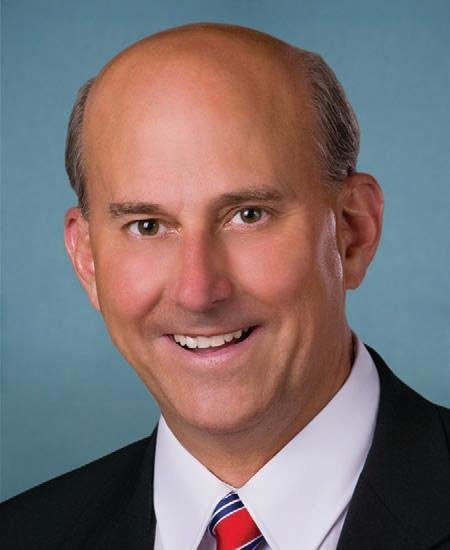 People Who Want More Guns In Schools
Popular in the Community