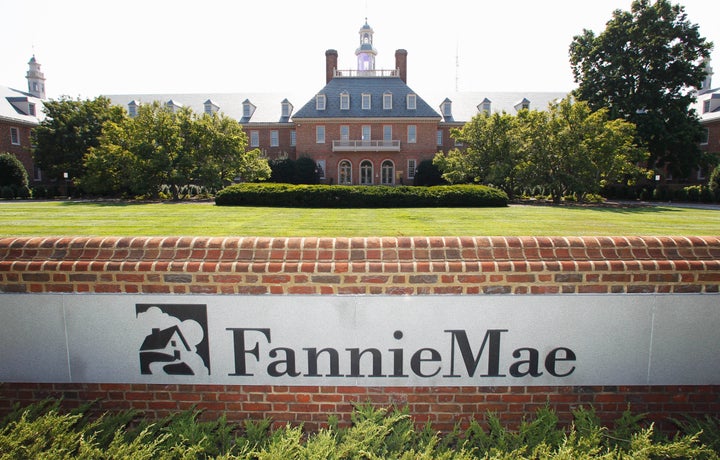 The regulator for Fannie Mae and Freddie Mac was reviewing a proposal to help troubled homeowners by forgiving a portion of their outstanding mortgage debt, Democrats in the House of Representatives said on Wednesday.
The head of the Federal Housing Finance Agency (FHFA), which oversees the mortgage-financing companies, met with 19 Democrats and discussed a proposal that would allow bankruptcy judges to reduce principal amounts on loans.
Representative Elijah Cummings, the top Democrat on the House Oversight and Government Reform committee, set up the meeting to discuss ways to dampen the foreclosure crisis.
Mortgage principal reduction is currently a voluntary process, often not taken by the lender. As the Obama administration moves toward helping more borrowers refinance, talks of principal forgiveness have reemerged, seen by some as an effective tool in slowing the pace of foreclosures.
Representative Zoe Lofgren, a California Democrat, proposed securing meaningful principal write-downs for underwater homeowners by allowing a temporary reduction in the interest rates of those homeowners who file for bankruptcy.
She presented the plan in a letter to President Barack Obama earlier this month and it was discussed by the Democratic lawmakers and FHFA's acting director Edward DeMarco on Wednesday.
"I am encouraged that the Federal Housing Finance Agency is considering a plan similar to the one I've long advocated," Lofgren said. "Allowing homeowners to pay down the principal balances" and linking this effort "to the bankruptcy process will help those who truly need it and avoid the administrative failures that have plagued other modification initiatives," she said.
Lofgren's plan would allow borrowers to pay down loan principal and reduce negative equity during a five-year period with no interest. In exchange, homeowners would agree to settle claims against servicers, which shields them from litigation, according to Lofgren's letter to the president dated October 11.
DeMarco said his legal team had already begun reviewing the proposal, according to a statement from the Democrats on the House oversight panel. DeMarco committed to providing a more detailed assessment of the proposal within two weeks, said lawmakers who attended the meeting.
The FHFA was not immediately available for comment.
FHFA does not allow write-downs because reducing principal would lower the value of both Fannie and Freddie's assets. However, the Federal Housing Administration and some lenders have developed programs to encourage write-downs.
Both government-sponsored enterprises, Fannie Mae and Freddie Mac, combined with the Federal Housing Administration support about 90 percent of all mortgages.
Widespread principal reduction is a possible outcome state attorneys general are seeking, along with the Justice Department.
Wednesday's meeting with the regulator was a follow-up to an October 6 session in which lawmakers pressed DeMarco to help more underwater homeowners refinance their mortgages at current historically low interest rates.
On Monday, DeMarco and the White House announced that FHFA was retooling a two-year-old federal program that spurs refinancing.
(Reporting by Margaret Chadbourn; Editing by Gary Hill)
Corrects that FHFA does not allow write-downs, but Federal Housing Administration has some programs to encourage them, paragraph 11.
Related
Popular in the Community