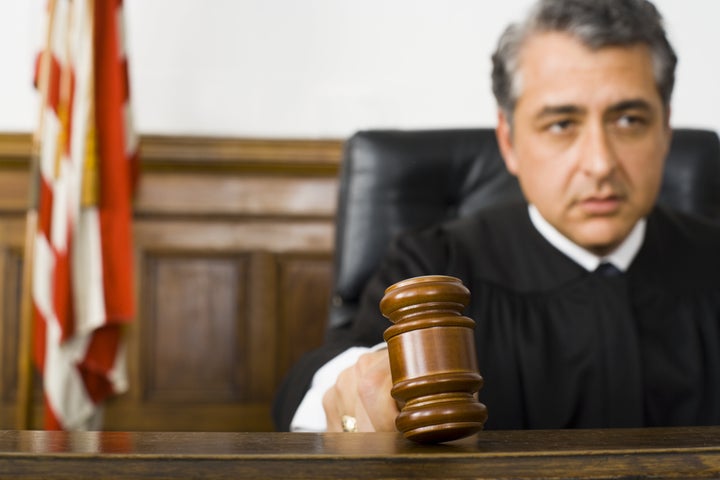 NEW YORK ― An appeals court ruled on Thursday that a single mother of four who completed a term of probation for filing a false insurance claim worth $2,500 can't get her record expunged under federal law, even though the judge who originally sentenced her agreed to wipe her record clean.
In 1997, a woman known in court papers as Jane Doe was having trouble making ends meet and decided to participate as a passenger in a staged car accident, from which she recovered the fraudulent proceeds after filing a claim for feigned injuries.
A jury in 2001 convicted her of health care fraud and a federal judge, given her lack of a prior criminal record, sentenced her to five years of probation, 10 months of home detention, plus restitution totaling $46,000.
But by the time Doe completed her sentence in 2008, she struggled for years to obtain and keep a job as a home health worker ― she'd sometimes get hired, but get fired after her employer ran a background check and found out about her sole criminal conviction.
"Doe had by all accounts led an exemplary life since her conviction thirteen years earlier," the 2nd Circuit recognized.
So in 2014 she pleaded with U.S. District Judge John Gleeson, the same judge who had sentenced her in 2002. And Gleeson, in an unprecedented move, agreed to expunge her record, reasoning it's an impediment that "has prevented her from working, paying taxes, and caring for her family."
The conviction "has forced her to rely on public assistance when she has the desire and the ability to work," Gleeson wrote in his May 2015 order. "Nearly two decades have passed since her minor, nonviolent offense. There is no justification for continuing to impose this disability on her."
Gleeson then offered this: "I sentenced her to five years of probation supervision, not to a lifetime of unemployment."
Congress "might consider doing so again for certain offenders who, like Doe, want and deserve to have their criminal convictions expunged after a period of successful rehabilitation," the court said, adding that its ruling was in keeping with similar results in other appeals court in the country.
Interestingly, as if empathizing with Doe's plight, the court pointed to remarks from Attorney General Loretta Lynch delivered earlier this year, where she recognized the barriers faced by low-level, nonviolent offenders like Doe.
"Too often, Americans who have paid their debt to society leave prison only to find that they continue to be punished for past mistakes," she said at the time. Perhaps ironically, federal prosecutors at the Brooklyn office Lynch headed prior to becoming attorney general staunchly opposed Doe's position before Gleeson and the 2nd Circuit. 
The woman's lawyer, Bernard Udell, did not respond to a request for comment left at his office, but he told The Wall Street Journal that the federal judge who sentenced his client "did the right thing earlier on, and they should have left it that way."
REAL LIFE. REAL NEWS. REAL VOICES.
Help us tell more of the stories that matter from voices that too often remain unheard.