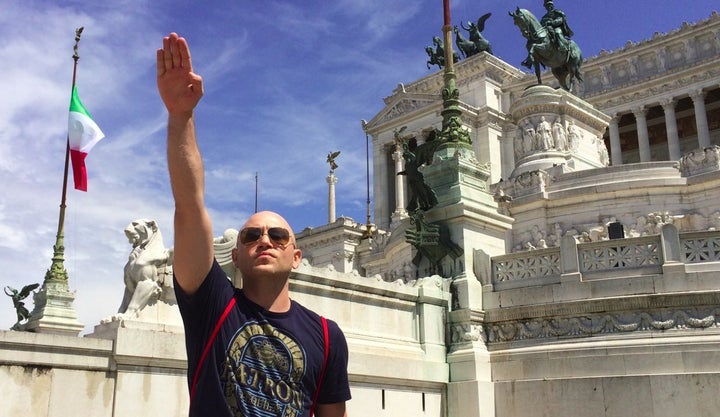 Andrew Anglin, America's most notorious neo-Nazi troll, can no longer hide from a lawsuit in Montana after the judge in the case determined on Tuesday that a federal court has jurisdiction in the matter.
U.S. Magistrate Judge Jeremiah Lynch found that sufficient evidence exists that Anglin, the publisher of the neo-Nazi website The Daily Stormer, had a legal presence in Ohio last April when the lawsuit was filed, and that his court therefore has the authority to hear the case. Lynch's recommendation can still be reviewed by a district court judge.
For almost a year, Anglin has been on the lam in an attempt to avoid responsibility for urging his readers to direct a "troll storm" of abuse at Tanya Gersh, a Jewish real estate agent in Whitefish, Montana, who had become embroiled in a feud with the mother of Richard Spencer, a prominent white nationalist. Gersh and her family ultimately received more than 700 threatening and harassing communications. With the help of the Southern Poverty Law Center, she sued Anglin last April for invasion of privacy, intentional infliction of "emotional distress" and violating a Montana anti-intimidation law.
Anglin went into hiding and evaded process servers trying to give him notice of the litigation. On his website and through his lawyer, Marc Randazza, he threw out feints about his location. First, it was Nigeria. Then Russia, the Philippines, Greece and Cambodia. Randazza, who also represents far-right propagandist and smear artist Mike Cernovich, used the misdirection to argue that Anglin had permanently established himself overseas in an undisclosed location and, therefore, existed beyond the reach of the federal courts as a "stateless" person, an unusual legal category that applies to American citizens who live abroad with the intent to remain there indefinitely. For that reason, the lawsuit should be dismissed, Randazza contended.
But he and Anglin offered no real evidence to support this argument. In January, Anglin submitted a sworn declaration that included photos of his passport adorned with tourist visa stamps. He claimed to have worked as a tour guide in Athens without offering any proof. He said he lived in a hotel in Cambodia and bought a motorcycle there. Again, he offered no proof. He stated that he'd left Ohio and the United States in July 2013 "for the last time," never to return, despite having admitted on his website to being in his hometown of Columbus as recently as February 2017 for a court hearing in another matter.
Lynch on Wednesday found Anglin's domicile argument unpersuasive and recommended it be denied. The judge described Anglin's declaration as mostly a "series of subjective statements" that were insufficient to demonstrate, for legal purposes, that Anglin had set himself up abroad permanently.
"Can't win em all," Anglin's lawyer Randazza tweeted late Tuesday night.
The judge also determined that Gersh had presented ample evidence to establish a legal presence for Anglin in Ohio, where the neo-Nazi is registered to vote and maintains a mailing address. Both of Anglin's active businesses ― Moonbase Holdings, LLC and Daily Stormer — are registered with the Ohio Secretary of State. He collects money in Ohio.
"Mr. Anglin's travels around the globe do not absolve him of responsibility for the harm he caused in the United States," said David Dinielli, one of Gersh's attorneys from the SPLC.
Dinielli added that Gersh's legal team is seeking to do discovery in the case to "see if there were additional parties who may have played a role in the planning and implementation of the troll storm against our client" and whether the complaint needs to be amended with the names of other defendants. Gersh's lawyers want to know, for example, if Richard Spencer had a hand in the harassment.
Anglin's legal predicament should come into better focus on April 3 during a hearing in Missoula on a second argument Anglin put forward in his motion to dismiss Gersh's suit. That argument asserts that the case should be tossed on First Amendment grounds. Essentially, Anglin is arguing that anything he writes on a website that stops short of "fighting words," a true threat or incitement ― even when his intent might be to incite an online mob to cyberbully a target ― is protected speech.
A serial harasser and slanderer, Anglin has advocated violence against minorities, women, journalists and other groups. Last week, he bragged on The Daily Stormer about his influence on Dylann Roof, who killed nine people in a Charleston, South Carolina, church in 2015.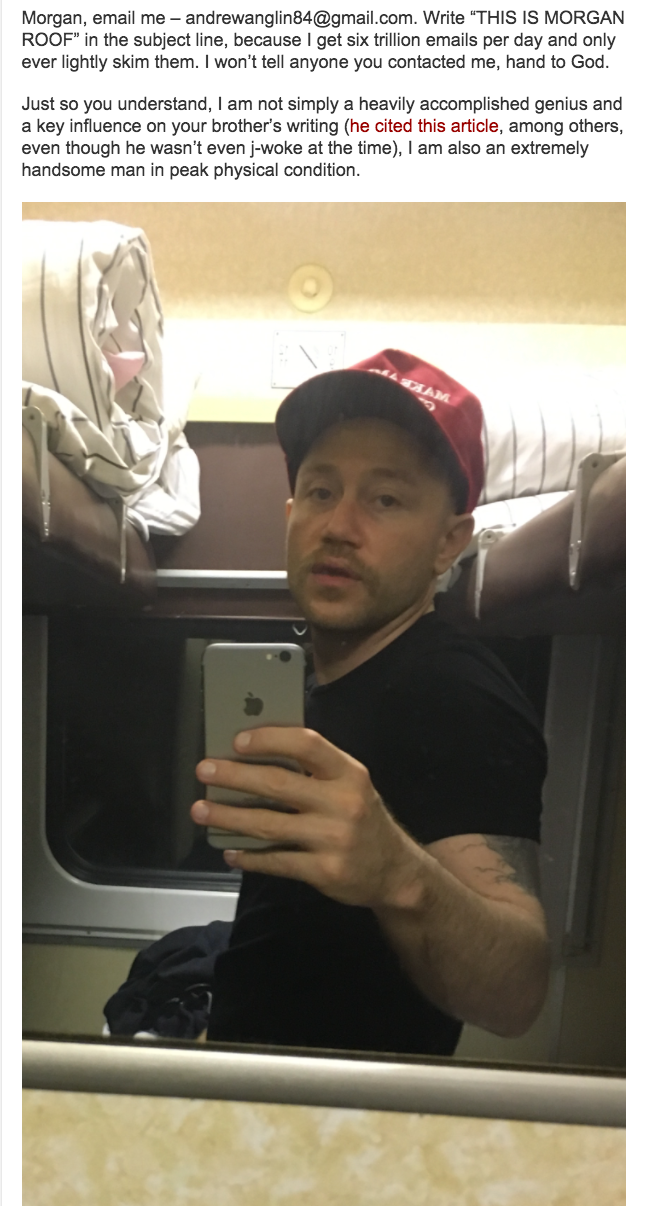 Lynch's determination this week is just one of several developments that puts Anglin in an increasingly precarious position, both legally and personally.
In the past months, Anglin has lost support in the "alt-right" white supremacist movement, for which he has served as an important ringleader and its chief propagandist. His writings about beating and caging women revolt even deeply misogynistic members of the white power scene.
A keyboard warrior, Anglin has also alienated alt-right extremists who endorse real-world activism. This rift widened after anti-fascists delivered a humiliating beatdown to the Traditionalist Worker Party, a prominent neo-Nazi group, in Lansing, Michigan, in early March, prompting Anglin to slam the organizers for being ineffective. They fiercely attacked him back, accusing him of being a "race-mixer" who targets young girls for sex and is too cowardly to show his face at far-right rallies.
On Gab, a far-right social media platform popular with racists and fascists, alt-right members tore into Anglin.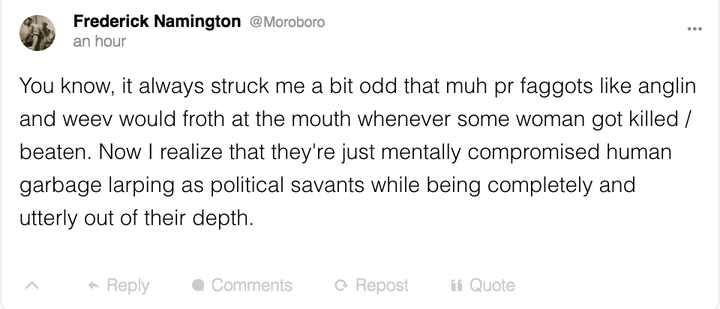 Anglin even caught flak on his own website's forum and had to ban several mouthy dissenters. It was an embarrassing twist of fate for a troll whose sense of self-worth has long depended on how many racist simpletons he can delude.
Meanwhile, Anglin's old foes have only drawn closer. Jeff Cremeans, a process server hired by the SPLC to find Anglin in Columbus, is still on the hunt and told HuffPost that his colleagues around the country have called to offer assistance.
"We all stick together, we're all in this together," Cremeans said. "When they heard about my situation, they said if you ever need help, send us the papers and we'll get him for you. I've got complete backing not just locally but nationally."
What might that mean for Anglin?
"I think he becomes even more paranoid, if that's even possible," Cremeans said.
Do you have information on the whereabouts of Anglin? We'll safeguard your anonymity. Send tips to luke.obrien@huffpost.com, brigadacapital@protonmail.com or 202-624-9305.
Popular in the Community