The chatter on the Hill is that Attorney General Jeff Sessions is considering a federal ban on state-regulated online gambling.
Banning states from making their own choices on regulated online gambling is a terrible idea that represents federal politics at its very worst.
A ban would kill jobs and lead to tax increases
New Jersey has realized over $80 million in tax revenue in the last three years from regulated online gambling. Regulation has created or supported some 3,300 new jobs in the state.
The flagging casino industry in Atlantic City has been resuscitated by the introduction of online play. As the Associated Press recently reported: "There's no longer much of a debate about it: Internet gambling is helping to save Atlantic City's casinos."
Pennsylvania is one of a half-dozen other states looking to regulation to solve budget gaps without raising taxes. The Keystone State is set to take in nearly a half a billion dollars in revenue over the next five years through legalizing online casino and poker.
Any move by the federal government to tamp down on this dynamic industry would:
- Immediately threaten thousands of high-quality American jobs.
- Stop the creation of tens of thousands of additional jobs across America.
- Leave states with little choice but to take the economy-killing step of raising personal or business taxes to close budget gaps.
A ban would erode consumer safety while fueling threats to American security
Americans will gamble online regardless of what the federal government does.
A simple Google search for "online casino" reveals the hundreds of offshore casinos, poker sites, and sportsbooks happily - and illegally - allowing Americans in all 50 states to bet with their credit cards.
State-regulated online gambling in New Jersey has been a resounding success story in terms of providing safeguards, responsible gaming tools, and other key protections to those consumers.
A federal ban on regulated online gambling would be a tremendous loss for consumers and states.
It would be a massive victory for the illegal, offshore betting industry, which has no interest in competing with state-regulated sites.
That can hardly be an outcome AG Sessions hopes to achieve. But it is the inevitable effect of any federal action to rob states of their ability to decide whether online gambling regulation is right for them.
The ban reads like cronyism at its worst
Most reporting around the issue points toward casino mogul Sheldon Adelson as the driving force behind efforts to enact a federal ban on state-regulated online gambling.
Regardless of AG Sessions' actual motivations, it will be difficult to see a federal ban as anything more than the fulfilment of Adelson's wishes to eliminate a product that might compete with his land-based casino empire.
That means the entire exercise would be little more than a waste of time - a waste of time that will cost real people good jobs and put cash-strapped states in a tougher spot than they already are.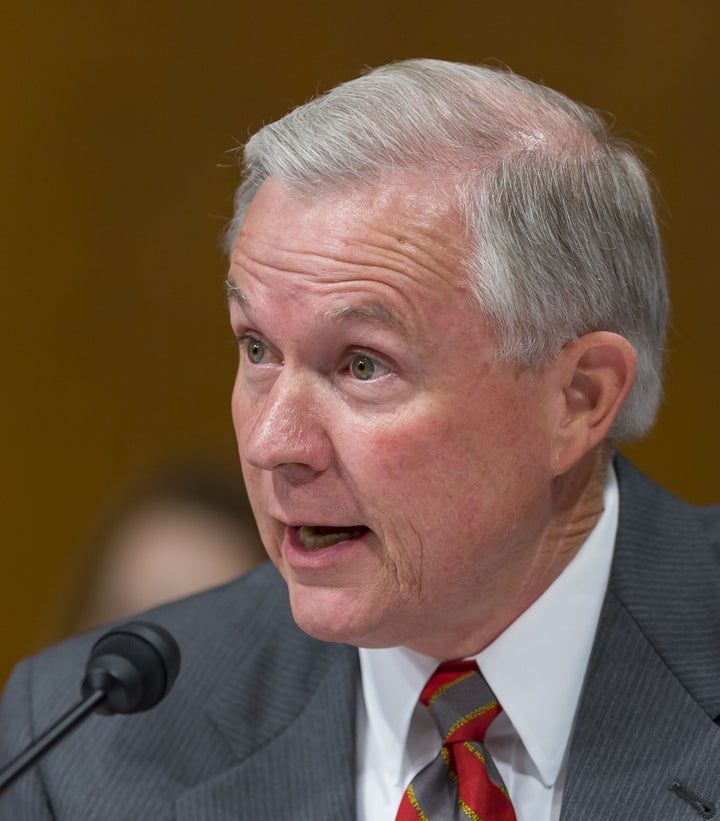 Support HuffPost
The Stakes Have Never Been Higher
Related
Popular in the Community