 "The federal court system and the federal defender services have really struggled to say afloat amid rising caseloads and shrinking budgets these last few years, and the sequester made it even harder. This funding is a lifeline," said Ian Koski, a spokesman for Sen. Chris Coons (D-Del.), in a statement to The Huffington Post.
Much of the money will go to pay private attorneys representing poor clients under the Criminal Justice Act, often referred to as CJA panel attorneys. Fees for these lawyers were cut earlier this year and suspended in mid-September because the judiciary ran out of money for the fiscal year.
"It's our expectation that this funding should be enough to end the furloughs of federal defenders, at least for the duration of the continuing resolution, and expedite the resolution of federal criminal cases," Koski said. "Senator Coons has been doing everything he can to draw attention to this crisis and restore the funding lost over the last few years, so this was a welcome first step, but there is still a lot more work to do here. The courts are still badly underfunded and it is taking a real toll on justice in this country."
The Justice Department, which had requested stays in hundreds of civil cases because of the shutdown, was fully staffed again on Thursday and will begin notifying the federal judges handling their cases that they're back on the job.
Before You Go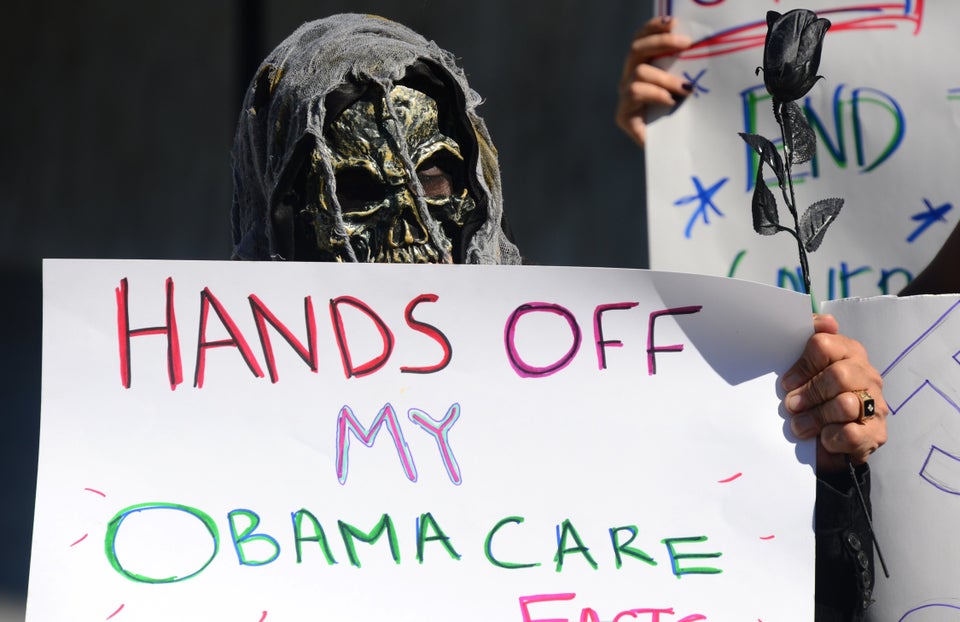 2013 Government Shutdown Protests
Popular in the Community