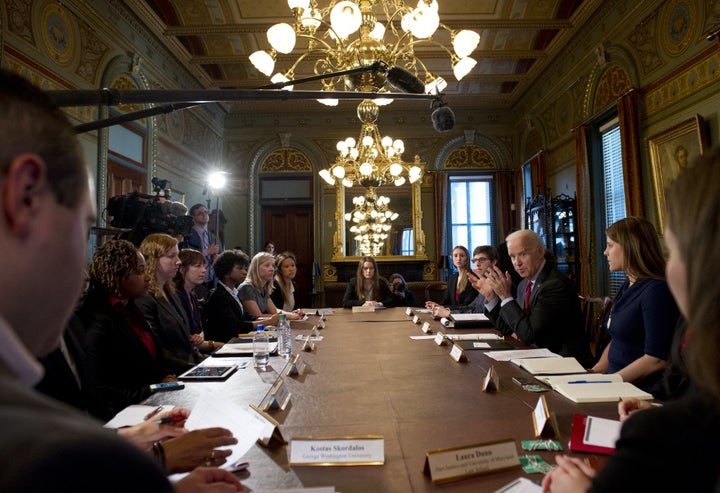 The federal government is sitting on a ton of data about sexual violence in the United States, but most of the statistics cannot be compared to each other because of wide variations in how they're measured, a new review from the Government Accountability Office concludes.
There are currently 10 collection efforts that look at sexual violence against victims over age 12. The efforts are managed by four federal agencies and use 23 different terms to describe sexual violence, according to the GAO report, released Thursday.
"The same act of sexual violence could be categorized by one data collection effort as 'rape,' whereas it could be categorized by other efforts as 'assault-sexual' or 'nonconsensual sexual acts,'" the report notes.
As a result, estimates of the number of sexual assault victims in the U.S., based on different accountings of federal data, range from 244,190 to 1,929,000 a year. Officials from the four agencies in charge of these statistics ― the Departments of Defense, Education, Justice and Health and Human Services ― say that because of the differences across the various data collection efforts, "the results are not comparable," the report says.
In other words, you cannot compare the National Crime Victimization Survey, which found that 0.61 percent of college women are raped, to the DOJ-funded Campus Sexual Assault Study, which found that 19 percent of college women experience sexual assault by the time they graduate. Nor can you compare it to the National Intimate Partner and Sexual Violence Survey published by the Centers for Disease Control and Prevention, which shows that 20 percent of women experience these attacks in their lifetime. None of these reports disprove or even contradict the others, but they create confusion for the public.
"We need more consistency across studies on sexual violence," Kevin Swartout, a public health professor at Georgia State University, told The Huffington Post. "Repeated assessments using consistent methods are the only way we will know if the great work happening at the local, state, and federal levels ultimately corresponds with reduced sexual violence rates in the future."
Sen. Claire McCaskill (D-Mo.) wants the White House's Office of Management and Budget to work with the various agencies to develop better ways to collect sexual violence statistics. OMB had previously told the GAO that it did not believe it needed to work across agencies to review how sexual violence is measured in federal data.
Ideally, officials with McCaskill's office said, OMB would establish a task force to review the definitions and data collection. Alternatively, they could set up a website to explain the differences and streamline the data.
"Without the ability to make apples to apples comparisons across populations ― whether that's college students, our military, or other groups ― it's difficult to measure trends over time and determine how we're doing in terms of reducing incidents and boosting reporting," McCaskill said in a statement Friday. "These agencies have to share their collection information publicly and talk to each other to develop real standards, and I look forward to working with them to ensure that happens."
McCaskill also requested Friday that the four agencies make their collection information available so the public can understand what it means. Currently, the agencies do not release descriptions of what is included in their respective measurements for sexual violence.
The GAO report says the agencies have already agreed to release this information.
The NCVS does not consider it sexual assault in cases where a victim is unable to consent to sex due to incapacitation from alcohol or drugs, or in cases where the person is unconscious. And it does a poor job of precisely measuring the frequency of sexual violence, lumping it together with other kinds of assault.
That means it's possible the woman who was sexually assaulted by Brock Turner would not have been counted in the NCVS as a rape victim, since she was unconscious from alcohol at the time and did not remember the actual assault.
These discrepancies have created confusion, to say the least. When an analysis about campus rape that used NCVS data was released in 2014, conservative columnists claimed that it "debunked" the decades of research showing that about 20 percent of women are sexually assaulted by the time they graduate college.
Virtually all sociologists and psychologists who study sexual violence agree that the 20 percent stat holds up, because it comes from peer-reviewed studies, which the NCVS is not.
"Although the material is 'reviewed,' it is not looked at by people who have nothing to fear from being honest, do not know who the authors are, are well-familiar with the area, and have some assurance that their comments will hold weight in shaping the final presentation of the data," said Mary Koss, a University of Arizona professor who has researched sexual violence for decades.
"So much of federal data would not withstand peer review the way it is presented in the shorter report formats," Koss continued. "The complete reports have so many data tables that it invites improper use of descriptive data. The federally funded investigators and the government scientists who do publish their findings through the normal processes of science should be applauded."
Before You Go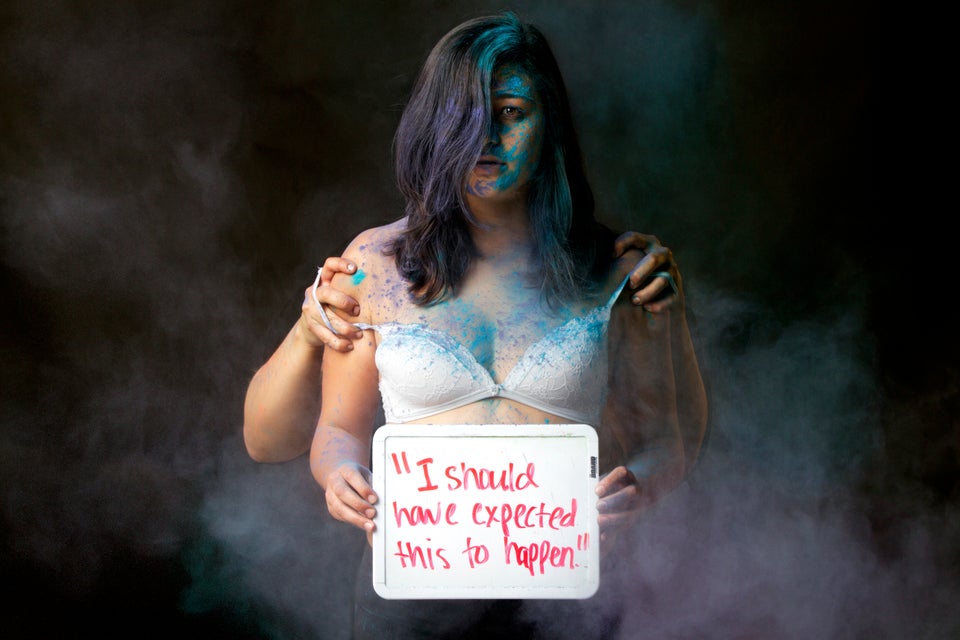 Sexual Assault series
Popular in the Community