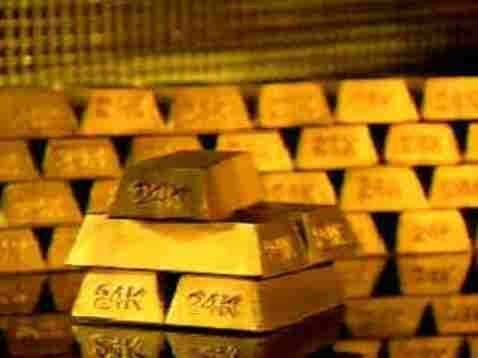 Gold trading at near-record highs above $900 an ounce begs the question: Who's got the most?
If you guessed the U.S. government, you're right, sort of. Most people automatically think of the bullion vault at Fort Knox, Tenn. The military installation does indeed hold a good stash of the U.S. reserves, about 147 million ounces (out of 261 million total as of December.) Other reserves are socked away in the Philadelphia and Denver mints, the bullion depository at West Point, N.Y., and other places.
But the Federal Reserve Bank of New York holds the prize as the world's biggest known stockpile of gold, some 550,000 glistening bars of the stuff buried deep into the bedrock of lower Manhattan. That's $203.3 billion worth of gold in a single place. Just 2% to 5% of it is owned by the U.S. government, though. The rest is owned by foreign countries.

Related
Popular in the Community