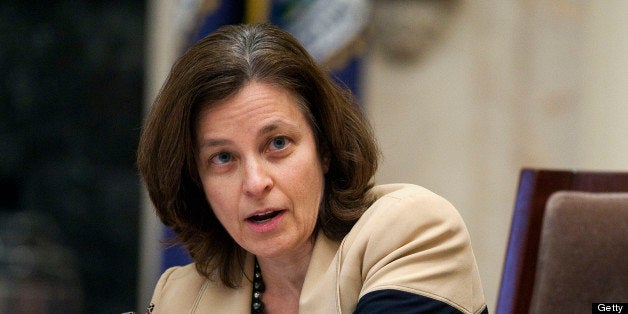 WASHINGTON -- A random trip to a local job fair may be responsible for the Federal Reserve's renewed focus on income disparities and its fresh concern over the low-quality jobs being created by the lackluster recovery.
Sarah Bloom Raskin, a Fed governor, said Tuesday that she was prompted to study the kinds of jobs people are getting to replace jobs lost during the recession after she interrupted her daily commute to the Fed from her suburban Washington home one day to visit a job fair. It was full of opportunities for lifeguards and restaurant workers, but offered little in the way of stable, middle-class jobs.
"This was kind of eye-opening to me," Raskin said during a conference at the Roosevelt Institute, a progressive think tank.
The data back up her concerns. The average wage for new hires has declined since 2010. The Labor Department recently found that over the past few years, the bulk of workers who found new jobs after losing long-held ones made less money than they used to. While roughly two-thirds of the jobs destroyed by the recession were in middle-income occupations, they've accounted for just a fourth of the job growth during the recovery.
Overall, wages have fallen since the end of 2008. Adjusted for inflation, American workers are earning less than they did 40 years ago. Income and wealth also have become more concentrated.
In past speeches, Raskin has challenged officials to study how they could develop better-focused policy responses.
On Tuesday, Raskin wondered aloud whether the "hollowing out" of the middle class represents "the new normal." She questioned what it means for the economy. And she asked what, if anything, could be done to arrest what may be a permanent backward slide. After all, education is no longer the "panacea" that could lift income and wealth.
"The high level of student debt makes the education calculation a little more complicated," Raskin said.
For the millions of Americans who have struggled to replace wealth lost during the Great Recession or have been unable to find jobs as good as the ones they lost, Raskin appears to be the most powerful and outspoken advocate in Washington.
And that advocacy appears to have been sparked by the "really interesting morning" in which Raskin took a detour to work by visiting a run-of-the-mill job fair.
She said that when she entered the job fair, she was surprised by the number of advertised restaurant and military jobs. One was from a community bank, she added.
Raskin then spotted a "whole slew of jobs" from pool companies, which upon closer inspection turned out to be openings for lifeguards.
She didn't think lifeguard was a job that needed an advanced degree, she joked.
Raskin then saw what she thought were openings for jobs in information technology.
"Here we go," she said she thought to herself at the time. "Here's something significant."
There were two types of jobs being offered: armed security guard and unnamed positions in cybersecurity.
Raskin said she wanted to learn more about the cybersecurity jobs, so she asked the representative what she needed to do to land a position.
But the firm wasn't offering actual positions, Raskin said. Instead, the company was collecting resumes to put into a database that attempted to match applications with open government contracts.
Applicants, Raskin was told, had roughly a 25 percent chance of landing a position. The company was doing "really well" at placing people, the company representative told her.
Despite those odds, job-seekers had to sign a letter of intent with the company that effectively prevented them from applying for jobs elsewhere, Raskin said. Also, the jobs paid by the hour. They didn't offer benefits. And they were temporary.
"I actually decided that being a lifeguard didn't look so bad," Raskin said.
The experience led her to probe the nation's employment situation. Her findings, she said, explain why wage growth has been so weak, despite the nearly four-year-old recovery, and why so many Americans are struggling to find full-time work.
Before You Go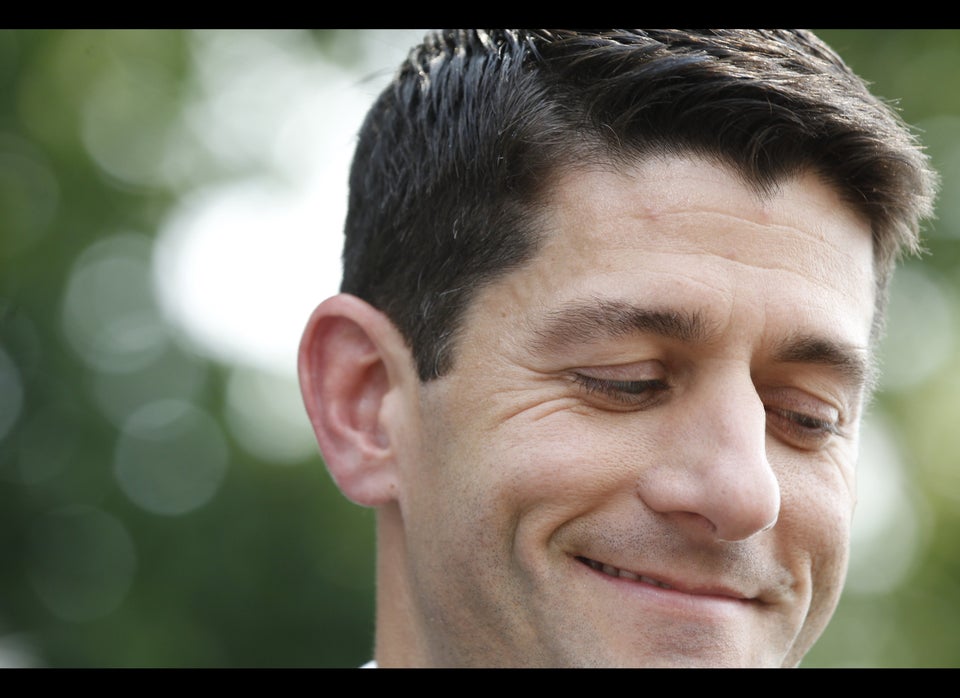 Economic Predictions That Were Blatantly Wrong (Or Have Blatantly Yet To Come True)
Popular in the Community