WASHINGTON ― The Federal Reserve announced Wednesday that it will leave its benchmark interest rate unchanged, likely sparing consumers and businesses an increase in borrowing costs for another few months.
The central bank's Federal Open Market Committee kept the target federal funds rate — or the interest rate banks charge one another for overnight lending — at a range of 0.25 percent to 0.5 percent.
The federal funds rate is the benchmark for short-term borrowing rates throughout the economy, including auto loans and some housing loans.
Maintaining the current target federal funds rate almost certainly ensures that the cost of borrowing for consumers and businesses will remain low.
The decision reflects the central bank's trepidation about the pace of economic growth, seven years after the Great Recession officially ended. But in a sign that momentum is building among the Fed's policymakers to increase interest rates, three presidents of regional Federal Reserve banks on the committee dissented from the decision, preferring to raise the federal funds rate by one-quarter of a percentage point.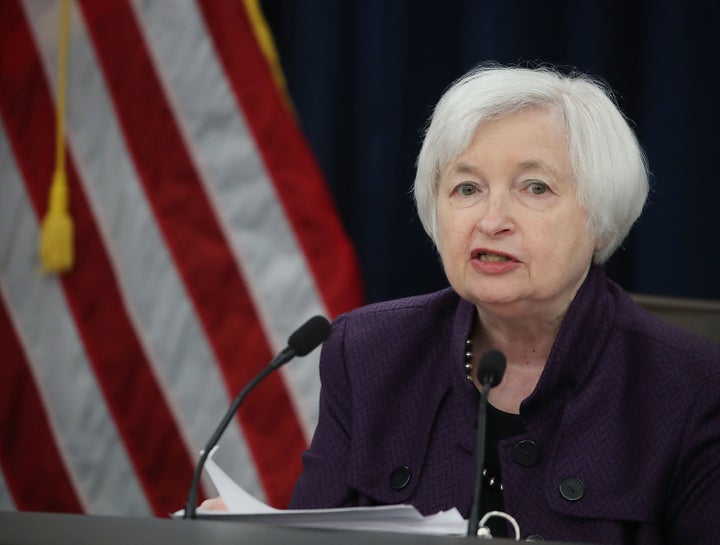 The Fed typically raises its benchmark rate to prevent excessive inflation by cooling off the economy. But due to an inadequate job market and slow wage growth, core inflation, which excludes the volatile prices of food and energy, is still well under the Fed's 2-percent target.
"We judged that the case for an increase has strengthened, but decided for the time being to wait for further evidence of continued progress toward our objectives," Federal Reserve Chair Janet Yellen said at a press conference following the decision. "While inflation remains low, we expect it to rise to our 2-percent objective over time."
"The economy has a little more room to run than might have been previously thought," she added. "That's good news."
Even if Fed officials would not say as much, many Fed watchers point out that the imminent presidential election may have affected the Fed's decision not to raise the key rate. The next Fed meeting when an interest rate hike will likely be on the table is in December.
"You do not want to do anything to change the political game, especially in an election as contentious as this one, and especially when there is a candidate who questions the Fed's integrity and independence," said Nela Richardson, chief economist of Redfin, an online real estate company.
Donald Trump, the Republican presidential nominee, has accused Yellen of keeping interest rates low to bolster President Barack Obama's legacy. (Hillary Clinton, the Democratic nominee, condemned Trump's remarks, saying it is inappropriate for presidents or presidential candidates to comment on Fed decisions.)
"I don't think there is a single person who predicted before the recession that we would end up with consistently low rates."
The Fed's decision was not a surprise to most analysts and investors. But the lingering impact of the deep recession has defied all expectation.
"I don't think there is a single person who predicted before the recession that we would end up with consistently low rates," said Dan Alpert, a fellow at the liberal Century Foundation and founder of the investment bank Westwood Capital.
Those low rates are the Fed's response to an economic recovery that's been slow and still isn't robust enough to restore pre-recession job market health.
Many of the headline economic figures ― such as the 4.9 percent unemployment rate and record streak of consecutive monthly job creation ― paint a decidedly rosy economic picture. But those statistics obscure the fact that many workers have moved into jobs with lower pay or fewer hours, and still others have dropped out of the workforce.
An alternative measure of employment, the prime-age employment-to-population ratio, accounts for those who have stopped looking for work, and excludes workers under 24 and over 55 who may be out of work voluntarily.
That ratio has improved consistently throughout the current recovery. As of August, however, 77.7 percent of Americans ages 25 to 54 had a job, which is still lower than the 2007 pre-recession peak of 80.3 percent.
Median household income, another measure of recovery, has jumped 5.2 percent from 2014 to 2015. But it still hasn't reached its pre-recession peak, let alone its all-time high in 1999.
And the gap between the wages of black and white workers, which narrows when tighter labor markets make it harder to discriminate, has remained steady or grown in recent years.
As a result of these job market weaknesses, consumer-driven businesses have performed inconsistently. The value of the S&P Retail Select Industry Index, a basket of major retail company stocks, has gone down about 5 percent from this same point last year.
The industry-wide trend is more or less consistent with the experience of Hobby Works, a privately owned hobby retail chain with four locations in the Washington, D.C., metropolitan area.
Hobby Works CEO Mike Brey told The Huffington Post in December that if sales growth continued, he planned to hire more people. Instead, sluggish sales have forced him to cut back on workers' hours.
"There has not been a solid, steady improvement," Brey said. "Things have been getting better in fits and starts."
"Things have been getting better in fits and starts."
For Ron Nelsen, CEO of Pioneer Overhead Door, a garage door company in Las Vegas, the business climate is more favorable.
Nelsen, who employs five people including himself, lost two workers who went elsewhere for higher pay. One of them went to work for a competitor in the garage door industry, which Nelsen said is booming.
After making a profit in two of the past three years, Nelsen said he can weather an increase in interest rates on his business loans that might result from a hike in the federal funds rate. The biggest threat to his business is now competition, which he said "is the way it should be,"
When the Fed raised the benchmark rate in December for the first and only time since December 2008, Yellen cited the desire to avoid having to increase it "abruptly" if inflation were to take off suddenly.
But there is another reason that Fed officials are eager to "normalize," or raise, the key rate as soon as the economy permits it. A higher federal funds rate would give the central bank more ammunition to stimulate the economy when the next recession rolls around.
"Governments in the developed world ― especially in the U.S. and Europe ― are not doing what they need to do in order to spur growth in their economies," Alpert concluded. "When the history of this period is written, that will be the theme of it."
Related
Before You Go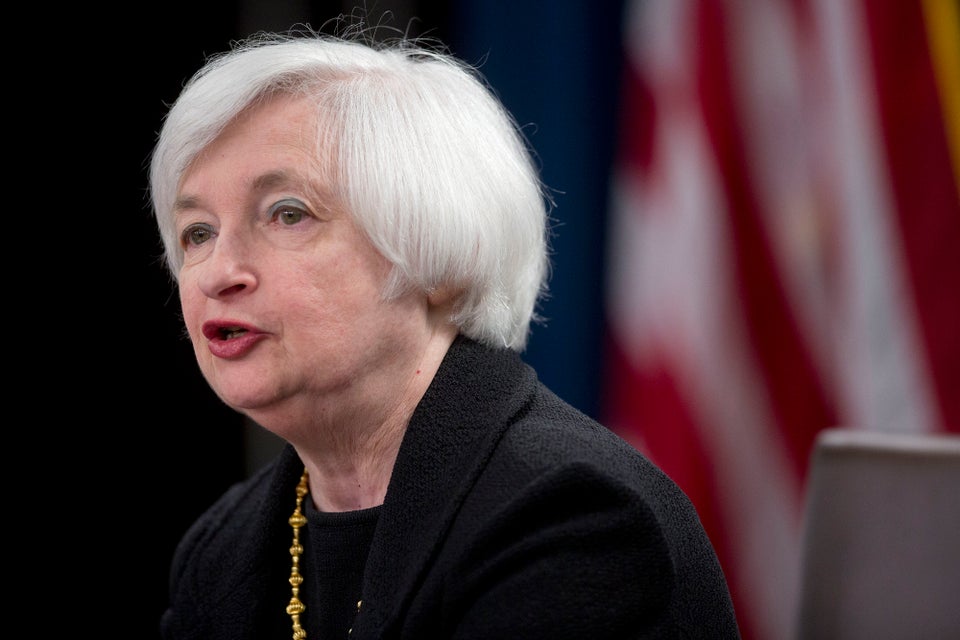 The Federal Reserve's Decision Makers
Popular in the Community