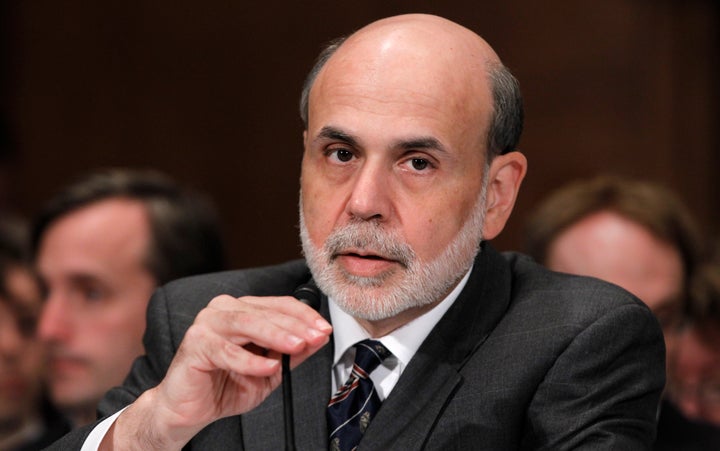 Admitting that the growth of the economy has been "considerably slower" than expected, the Federal Reserve announced it will keep the federal funds rate "exceptionally low" until the middle of 2013 at a minimum, according to a release.
WASHINGTON — The Federal Reserve says it will likely keep interest rates at record lows for the next two years after acknowledging that the economy is weaker than it had thought with increasing risks.

The Fed announced that it expects to keep its key interest rate near zero through mid-2013. It has been at that record low since December 2008. The Fed had previously only said that it would keep it low for "an extended period."

The more explicit time frame is aimed at calming nervous investors, giving them a clearer picture of how long they will be able to obtain ultra-cheap credit.
Information received since the Federal Open Market Committee met in June indicates that economic growth so far this year has been considerably slower than the Committee had expected. Indicators suggest a deterioration in overall labor market conditions in recent months, and the unemployment rate has moved up. Household spending has flattened out, investment in nonresidential structures is still weak, and the housing sector remains depressed. However, business investment in equipment and software continues to expand. Temporary factors, including the damping effect of higher food and energy prices on consumer purchasing power and spending as well as supply chain disruptions associated with the tragic events in Japan, appear to account for only some of the recent weakness in economic activity. Inflation picked up earlier in the year, mainly reflecting higher prices for some commodities and imported goods, as well as the supply chain disruptions. More recently, inflation has moderated as prices of energy and some commodities have declined from their earlier peaks. Longer-term inflation expectations have remained stable.

...

To promote the ongoing economic recovery and to help ensure that inflation, over time, is at levels consistent with its mandate, the Committee decided today to keep the target range for the federal funds rate at 0 to 1/4 percent. The Committee currently anticipates that economic conditions--including low rates of resource utilization and a subdued outlook for inflation over the medium run--are likely to warrant exceptionally low levels for the federal funds rate at least through mid-2013. The Committee also will maintain its existing policy of reinvesting principal payments from its securities holdings. The Committee will regularly review the size and composition of its securities holdings and is prepared to adjust those holdings as appropriate.
This is a developing story.
Support HuffPost
The Stakes Have Never Been Higher
Related
Popular in the Community