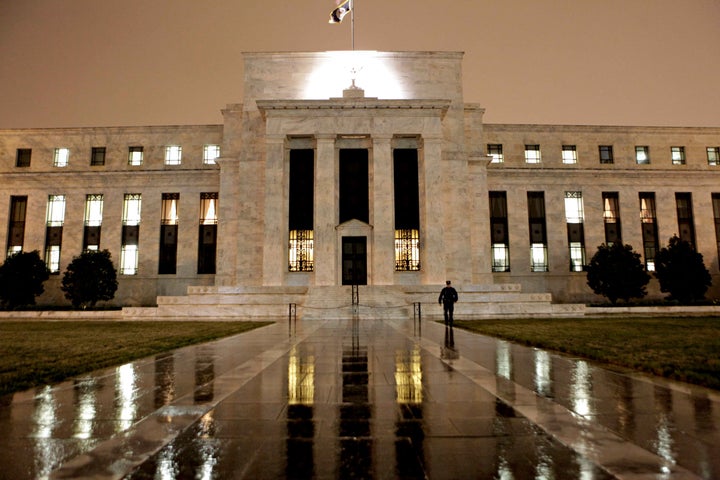 The Federal Reserve's balance sheet grew to another record size in the latest week as the central bank bought more bonds in an effort to support the economy, Fed data released on Thursday showed.
The purchases were part of its $600 billion quantitative easing program, dubbed QE2, with the goal to stimulate investments and economic activity.
The balance sheet, a broad gauge of Fed lending to the financial system, expanded to $2.606 trillion in the week ended March 30 from $2.585 trillion the prior week.
The central bank's holding of U.S. government securities grew to $1.333 trillion on Wednesday from last week's $1.305 trillion total.
The Fed's ownership of mortgage bonds guaranteed by Fannie Mae (FNMA.OB), Freddie Mac (FMCC.OB) and the Government National Mortgage Association (Ginnie Mae) declined to $937.16 billion from $943.85 billion in the latest week.
The Fed's holdings of debt issued by Fannie, Freddie and the Federal Home Loan Bank system totaled $132.50 billion, unchanged on the prior week.
The Fed's overnight direct loans to credit-worthy banks via its discount window averaged $11 million a day in the week ended Wednesday, up from an average daily rate of $3 million last week.
(Reporting by Karen Brettell; Editing by Padraic Cassidy)
Calling all HuffPost superfans!
Sign up for membership to become a founding member and help shape HuffPost's next chapter