U.S. Attorney General Jeff Sessions on Thursday issued a Memo reversing Obama administration guidelines discouraging the federal prosecution of the cultivation, distribution, and possession of marijuana in states that have legalized it for medical and or personal use. This move may also impact how colleges and universities discipline students and employees accused of drug use, and how they report drug abuse violation statistics under the Jeanne Clery Act.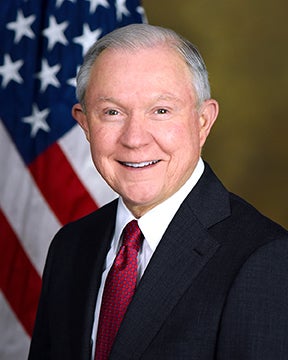 "It is the mission of the Department of Justice to enforce the laws of the United States, and the previous issuance of guidance undermines the rule of law and the ability of our local, state, tribal, and federal law enforcement partners to carry out this mission," said Sessions. Under the federal Controlled Substances Act marijuana has continued to be an illegal controlled substance.
The U.S. Department of Education's Drug-Free Schools and Campuses Regulations, which implement a 1989 law, have long required institutions of higher education to "prevent the unlawful possession, use, or distribution of illicit drugs and alcohol by all students and employees on school premises or as part of any of its activities." The regulations require codes of conduct to prohibit such use which may result in administrative action up to and including expulsion or termination. Although many institutions continued to take disciplinary enforcement action in states where marijuana had been legalized, any "grey" area that had existed has seemingly been eliminated as these rules are based on federal law.
While formal guidance hasn't yet changed, this policy shift may also lead to an increase in the number of drug abuse violation statistics reported by colleges and universities under the Jeanne Clery Act in states where marijuana has been legalized. In 2016 guidance the U.S. Department of Education, consistent with federal prosecution recommendations in place at that time, told schools to not count disciplinary referrals for "Possession of a small amount of marijuana in states that have decriminalized this conduct, meaning that the conduct is no longer a criminal offense." Now that such offenses are more likely to be federally prosecuted, institutions should be mindful that a change in reporting guidance may be forthcoming.
REAL LIFE. REAL NEWS. REAL VOICES.
Help us tell more of the stories that matter from voices that too often remain unheard.
This post was published on the now-closed HuffPost Contributor platform. Contributors control their own work and posted freely to our site. If you need to flag this entry as abusive,
send us an email
.