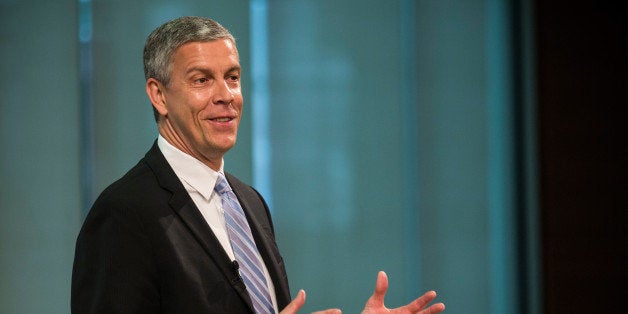 Top state prosecutors from Oregon to Massachusetts, who contend they have evidence that thousands of Americans were fraudulently urged to take out federal student loans to attend dodgy for-profit schools, urged the U.S. Department of Education on Thursday to forgive the borrowers' debts.
The group of nine Democratic attorneys general demanded that Education Secretary Arne Duncan use his existing authority to cancel debts for students who attended schools currently or formerly owned by Corinthian Colleges Inc., a once-multibillion-dollar company that owned more than 100 for-profit schools with names such as Everest, Heald and Wyotech.
The Thursday letter follows similar requests made by Senate Democrats and appeals from consumer groups, such as the National Consumer Law Center, that the Education Department grant debt relief to those who attended Corinthian's schools.
The U.S. Department of Justice, the federal Consumer Financial Protection Bureau and authorities in most states have all either sued the company for allegedly misleading students into taking out loans -- by advertising false job prospects or graduation rates -- or begun investigations based on such claims.
"Corinthian continues to dispute the allegations made against it and continues to believe its schools provide significant value for its students," Joe Hixson, a spokesman for Corinthian at Abernathy MacGregor Group, said in an emailed statement. "These allegations focus on isolated incidents and ignore that for many years, tens of thousands of Corinthian graduates completed their studies, were certified in their areas of study and obtained employment in their chosen field."
Last year, the company struck a deal with the Education Department to either sell off or close all its campuses in return for the schools' continued access to federal student aid. Earlier this year, it finalized an Education Department-brokered deal to sell most of its U.S. campuses to an Education Department debt collector.
Meanwhile, former students burdened with federal student loans either have to repay their debts or face the devastating consequences of a default.
"These cases against Corinthian have unmasked a school that relentlessly pursued potential students -- including veterans, single parents, and first-time higher education seekers -- promising jobs and high earnings, and preying on their hopes in an effort to secure federal funds," the attorneys general from Massachusetts, Kentucky, Oregon, New Mexico, Connecticut, California, Illinois, New York and Washington state wrote in their Thursday letter to Duncan. "These students deserve relief."
"The department shares the attorneys general's concern for the welfare of Corinthian students and we look forward to responding to their letter," Denise Horn, an Education Department spokeswoman, said in an emailed statement.
Hixson said Corinthian's schools "provide educational opportunity to historically underserved student populations and many campuses are located in low-income communities that other institutions simply do not serve. ... [W]e fill a large gap in our country's education system that the public sector has failed to address."
He added, "We object to mischaracterizations of our job placement efforts and the suggestion that we misrepresented these efforts. The letter makes references to 'findings of a state attorney general.' It is important to note the difference between findings and allegations -- a number of state AGs have made allegations but as these cases are still in progress, it would be inappropriate to presume guilt without due process."
The request from state attorneys general, who have been called "the people's lawyers" because of their role protecting consumers, stems from a provision in federal law that allows borrowers with federal student loans to formally apply for their debts to be forgiven if their school cheated them into taking on the debt. The provision is also written into the contracts that students sign with the government when they take out the loans.
Borrowers need only assert that their school violated their state's law and that the violation played a role in their taking out the student loan. For example, if a school advertised false job placement rates for a nursing program and those claims influenced a person to enroll and take out federal student loans, that person could later apply for the debt to be canceled.
In December, 13 Senate Democrats, including Elizabeth Warren of Massachusetts and Dick Durbin of Illinois, urged the Education Department to use this provision to forgive debts incurred by Corinthian students. They pointed to the lawsuits filed by state prosecutors and the federal consumer bureau.
In February, Massachusetts Attorney General Maura Healey asked Duncan to acknowledge the evidence her office has gathered in documenting Corinthian's alleged frauds and cancel debts taken out to attend Corinthian schools in her state.
"Schools should not obtain public monies based on actions in violation of state law, and students should not be required to pay for such violations," Healey said at the time.
Last month, activists born out of the Occupy Wall Street movement began collecting debt relief applications from former Corinthian students that reference state and federal allegations. They've collected about 650 in the last two weeks, said Luke Herrine, one of the organizers.
More than 100 former Corinthian students are publicly refusing to repay their federal student loans as part of a "debt strike" to try to force the Education Department to forgive debts incurred by all former Corinthian students. Rep. Maxine Waters (Calif.), the top Democrat on the House Financial Services Committee, has said she supports the debt strikers.
The state attorneys general argue that there's no reason for the Education Department to delay its decision on canceling loans. In an interview Thursday, Healey said the department should act today.
"We believe legal authority exists right now that once an attorney general has conducted an investigation and made a finding, that is sufficient for [the Education Department] to take action and discharge these loans," Healey said.
Close to 4,000 students owe the Education Department around $8 million on loans taken out in the last four years to attend Corinthian's schools in Massachusetts alone, Healey added.
Healey and the other attorneys general warned in their letter that the Education Department needs to act because Corinthian is facing financial failure, and authorities are unlikely to wring enough money out of the company to help aggrieved former students. The company's troubles stem from its Education Department agreement, as well as multiplying government probes and declining student enrollment.
The Education Department has originated about $4 billion in loans for students at Corinthian campuses since the start of the 2010-2011 academic year, department data show. Were it to erase some or all of that debt, the Education Department would similarly face difficulties in trying to recoup the money from Corinthian. The company is trying to sell off its assets.
But the losses the department would face in such a situation pale in comparison to the enormous profits it has generated off the federal student loan program.
Since 1992, student loans have generated an estimated $66 billion in profits for U.S. taxpayers, White House budget documents show. The profits are largely due to the high rates of interest borrowers pay on older federal loans. The profit figure takes into account losses from past loan defaults, but also is based on projections of how, when and whether current borrowers will repay their debts.
Last month, the Congressional Budget Office estimated that new federal student loans will produce tens of billions of dollars in additional profits over the coming decade.
In a Feb. 25 letter to Duncan, six Senate Democrats, including Warren and Ohio's Sherrod Brown, argued that such profits are evidence of an Education Department failing to ensure that student borrowers are treated fairly.
"Much of this revenue will be collected as a direct consequence of the department's failure to implement congressional directives or to utilize its discretionary authority to protect our most vulnerable borrowers," the senators said. "It is not the job of the Department of Education to maximize profits for the government at the cost of squeezing students who are struggling to get an education."
This post was updated Friday morning with a response from the Education Department.
Support HuffPost
The Stakes Have Never Been Higher
Before You Go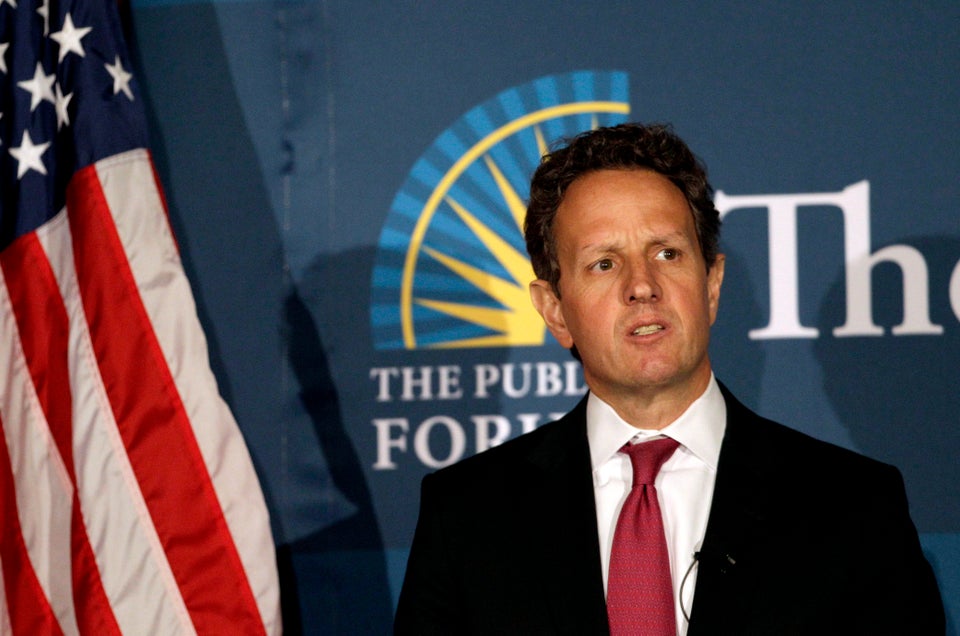 Political Figures Who Moved On To Wall Street
Popular in the Community