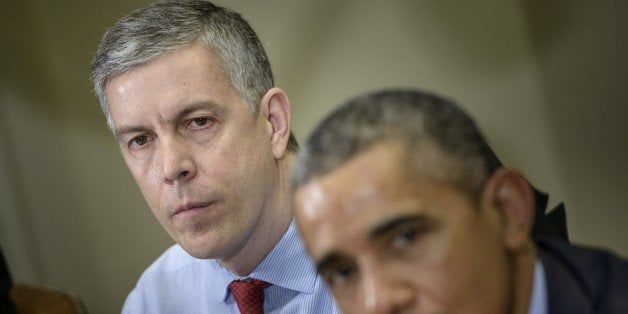 About one-third of borrowers with federal student loans owned by the U.S. Department of Education are late on their payments, according to new federal data.
The figures, released by the Education Department on Thursday, are the first comprehensive look at the delinquency plaguing those who hold federal student loans. By the new metric, which the department has never used before, roughly 33 percent of borrowers were more than five days late on one of their federal student loans as of Dec. 31. (Since the department only released individual figures for its four largest contractors, rather than a total percentage, however, the actual figure may be a few percentage points higher or lower.)
Previous measures had put the delinquency rate much lower, masking the true amount of distress among borrowers trying to make good on their taxpayer-backed debts.
Some 41 million Americans collectively carry more than $1.1 trillion in education loans owned or guaranteed by the Education Department, a total that surpasses every form of consumer credit in the U.S. except home mortgages. Thursday's figure reflects more than two-thirds of the $1.1 trillion total. The remainder is owned by the private sector as part of a bank-based federal loan program that has since been discontinued.
The new measure of borrower distress comes as the White House urges the Education Department to improve its management of the growing federal student loan program and to give borrowers more protections against unmanageable debt loads.
In recent years, groups ranging from federal financial regulators and Federal Reserve policymakers to chief executives of banks and other industry groups have warned about the increasing risk that student debt poses to U.S. economic growth, noting that debt burdens are sapping households' purchasing power amid an era of stagnant inflation-adjusted wages.
Borrower advocates and the White House want the Education Department's loan contractors to communicate more effectively with borrowers and to increase their efforts to enroll struggling borrowers in repayment plans that cap payments relative to earnings. Improved loan counseling and caps on payments are both generally believed to lead to lower delinquency rates.
While the Education Department ultimately guarantees the debts that are owned by banks and investors, it doesn't publicly release details about their performance. The department has been criticized for its relative opacity when it comes to publicly reporting details on its loan portfolio. It has also been slammed for not knowing enough about its loan program.
For loans that it owns, the Education Department has previously publicized delinquency totals measured by number of loans and by dollar volume, but not by borrower. Past delinquency totals also only included loans that were 31 days late or more.
Previous figures based on both the number of loans and the dollar amounts of those loans from the department's main student loan program had suggested delinquency rates of around 20 percent.
Measured by loan dollars that are at least a month late, the Education Department's main program had a 17 percent delinquency rate as of Dec. 31. By contrast, the Federal Reserve Bank of New York recently estimated that just 6 percent of all outstanding consumer debt was at least 30 days late as of the same date.
"We know that the rising cost of higher education and growing levels of student debt hit home for millions of Americans," said Denise Horn, an Education Department spokeswoman. She added that the department enables borrowers to keep current on their loans by making payments based on their earnings, and said it is also trying to keep costs low for future borrowers by rating schools and helping students evaluate college costs before they enroll.
But the data released Thursday suggest that those efforts aren't having much effect on former students struggling to manage their federal debt burdens.
"Anyone looking at these numbers would have to say that the needs of borrowers aren't being met," said Chris Hicks, who leads the Debt-Free Future campaign at the advocacy group Jobs With Justice.
That's the kind of conclusion President Barack Obama has sought to forestall. Last June, before signing a memorandum instructing Treasury Secretary Jack Lew and Education Secretary Arne Duncan to improve the way their departments work with vulnerable borrowers, Obama announced that the Education Department would renegotiate its contracts with loan companies it pays to collect borrowers' monthly payments.
"We're going to make it clear that these companies are in the business of helping students, not just collecting payments, and they owe young people the customer service, and support, and financial flexibility that they deserve," Obama said on June 9.
The new contracts, officially signed in August, created new metrics by which the Education Department would grade its loan servicers' performance. The main contractors that service the department's loans are Navient Corp., the student loan giant formerly known as Sallie Mae; Nelnet Inc.; Great Lakes Higher Education Corp. & Affiliates; and Pennsylvania Higher Education Assistance Agency, which is more commonly known as FedLoan Servicing.
One of those new metrics was the percentage of borrowers in repayment who were more than five days late on their monthly payments. Those were the figures that the department publicly released for the first time on Thursday.
However, while the White House has succeeded in getting the department to produce more precise data, the dismal figures indicate that the underlying problem does not appear to have improved.
Of the Education Department's four main loan contractors, Nelnet was the worst performer. As of Dec. 31, more than 38 percent of its borrowers were late on their payments. More than 17 percent of its borrowers were between three months and 12 months overdue.
"I think most of us would agree that's a failing grade," Hicks said of Nelnet.
"While we are not pleased with the overall results and the repayment metrics, we are adapting our approach and working hard to increase our ranking under the new metrics," said Nelnet spokesman Ben Kiser. "Offering our customers the best student loan experience possible has been a priority and we continue to make changes to enhance their experience."
Great Lakes had the best delinquency figure with a rate of just under 26 percent.
"None of these servicers are meeting standards that the Education Department should be holding them to," Hicks said. "If they're failing borrowers who are trying to repay their debts, we shouldn't be giving them taxpayer dollars."
Representatives for Great Lakes, FedLoan and Navient did not respond to requests for comment.
The Department of Education offers contractors a bonus of up to $200,000 if the proportion of their borrowers who are 30 days late or more is below 23 percent. While the data released Thursday doesn't indicate whether any of the four major contractors have achieved that milestone, the department declined to say when asked on Thursday whether any bonuses were given. Hicks pointed to this as an example of the department's lack of transparency, which he said is leading to an overall decline in trust in its management of the federal student loan program.
By contrast, the Education Department's smaller loan contractors -- a group of nonprofits that collectively service less than 10 percent of the department's loan portfolio -- had much lower delinquency rates. The smaller contractors recorded rates ranging between 10 and 19 percent. But the departments limits how many new loans it sends to these smaller companies, despite calls from some in Congress to increase their market share.

Support HuffPost
The Stakes Have Never Been Higher
Before You Go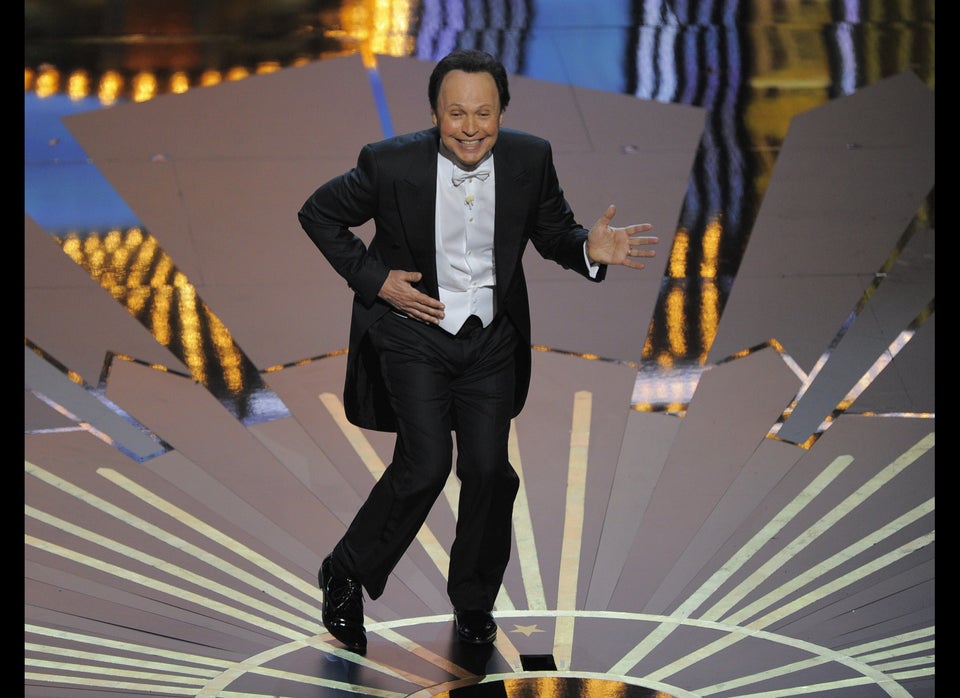 Celebrities Who Attended Community College
Popular in the Community