President Obama signed an executive order on July, 21, 2014. Executive orders are issued by or on behalf of the President and have the force of law. In other words, they must be followed.
The Order prohibits sexual orientation and gender discrimination against employees of federal contractors. This applies to religious organizations that contract with the federal government.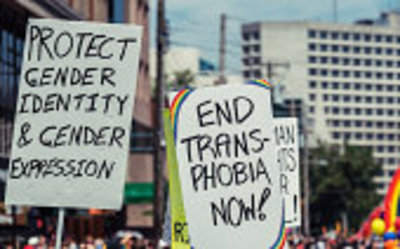 This means religious organizations receiving federal contracts can no longer discriminate against lesbian, gay, bisexual, and transgender employees.
Some question whether President Obama has gone too far. Others question whether he has gone far enough.
Law
Federal law requires institutions receiving federal funds not to discriminate against certain individuals with some exceptions. This prohibition includes disabled individuals. In spite of this, "religious" institutions receiving federal funds still discriminate.
The Supreme Court
To make matters worse, the Supreme Court endorses this form of discrimination. Not even the President of the United States can overrule the Supreme Court.
For example, President Obama stated the new executive order does not protect ministers from discrimination. Ministers remain, as they always have, powerless to all sorts of discrimination. This is because courts have created the "ministerial exception" under the First Amendment.
Do not be fooled by the word 'minister.' Here, the word 'minister' is not used in the traditional sense. It is not limited to pastor or priest. Ministers are employees "conveying the Church's message and carrying out its mission," or so the Supreme Court says according to Hosanna-Tabor Evangelical Lutheran Church School v. E.E.O.C.
In Hosanna-Tabor, a school teacher ("Perich") was diagnosed with narcolepsy. Perich had to take disability leave from her former employer, Hosanna-Tabor, a religious school. She made improvements and would return back to work or so she thought.
About three days after Perich told the school principal she would return, Hosanna-Tabor held a meeting without Perich to discuss whether she could return to work. School administers said Perich "was unlikely to be physically capable of returning to work." The congregation then voted to offer Perich a "peaceful release." In other words, they would ask Perich to resign. If she refused, they would fire her.
That is exactly what happened. The school asked Perich to resign. She refused. Perich then gave the school a doctors note stating she could return to work. In return, the school asked her to leave. Perich told the principal she was going to assert her legal rights. They fired her.
Perich filed an Americans with Disability Act ("ADA") claim with the Equal Employment Opportunity Commission ("E.E.O.C."). ADA is federal law that prohibits discrimination on the basis of disability against otherwise qualified individuals. E.E.O.C. then filed an action against Hosanna-Tabor. They asserted retaliation claims under the ADA. Specifically, their claim was the school fired Perich because Perich told the school she was going to enforce her legal rights.
The Supreme Court dismissed these claims against Hosanna-Tabor under the ministerial exception. The Court found Perich to be a minister. Hosanna-Tabor escaped unscathed.
Why did the Supreme Court decide Perich was a minister?
While at the school, Perich taught mainly secular subjects. She taught math, language arts, social studies, science, gym, art, and music. She also taught a religion class, led the students in prayer and devotional exercises each day, and attended a weekly school-wide chapel service. Perich led the chapel service herself about twice a year. The Supreme Court held this was enough to classify Perich as a minister.
What if Hosanna-Tabor received federal funds? Would the school be allowed to discriminate? Would you want your federal tax dollars to go to a religious organization that discriminated? That is exactly what happened in Petruska v. Gannon University.
The question still remains, "did President Obama go too far or not far enough?"
Charitable Choice
In 2001, George W. Bush ambushed lawmakers to pass a bill. The bill would extend federal funding to faith-based groups providing social services. A similar bill was passed in 1996. However, what Bush was proposing in 2001 was far more ambitious.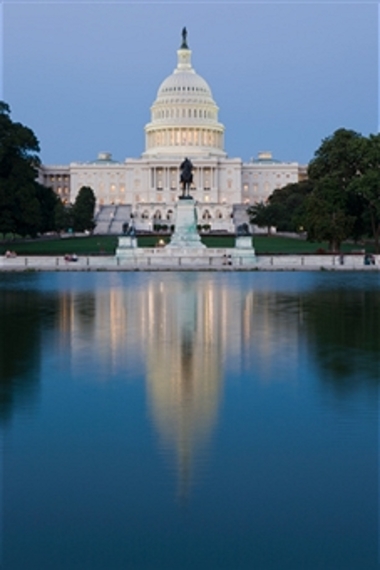 The House of Representatives then passed Charitable Choice Act in 2001. This Act did exactly what Bush wanted; it allowed federal funds to go to religious organizations providing social services.
In 2002, Bush then signed an executive order called Equal Protection of Laws for Faith Based and Community Organizations. Section 2(f) of the Order states:
"Consistent with the Free Exercise Clause and the Free Speech Clause of the Constitution, faith- based organizations should be eligible to compete for Federal financial assistance used to support social service programs and to participate fully in the social service programs supported with Federal financial assistance without impairing their independence, autonomy, expression,or religious character."
This Order allows religious organization receiving federal funds, independence, autonomy, and free expression consistent with the First Amendment. The First Amendment allows religious organizations to discriminate against others through the "ministerial exception." Are we at the beginning phases of government-funded discrimination?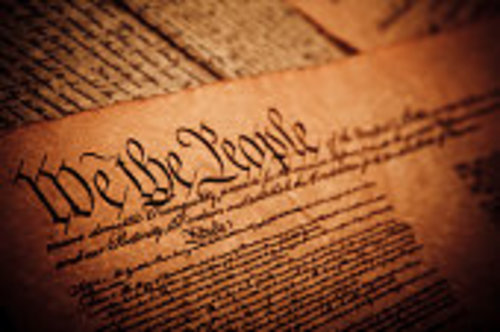 Rep. Cummings (D-Md.) would probably say yes. During the 107th Congressional Session, he warned legislatures the damage Charitable Choice could do:
"In addition to ensuring that faith-based initiatives do not threaten our Nation's constitutional principles, we must also guarantee that our citizens will remain protected under our civil rights laws. Religious institutions are currently exempted from the ban on religious discrimination and employment provided under Title VII of the Civil Rights Act of 1964. As such, if faith-based proposals do not include a repeal of this exemption, these institutions will be able to engage in government-funded employment discrimination."
Did President Obama go too far or not far enough? What do you think?
REAL LIFE. REAL NEWS. REAL VOICES.
Help us tell more of the stories that matter from voices that too often remain unheard.