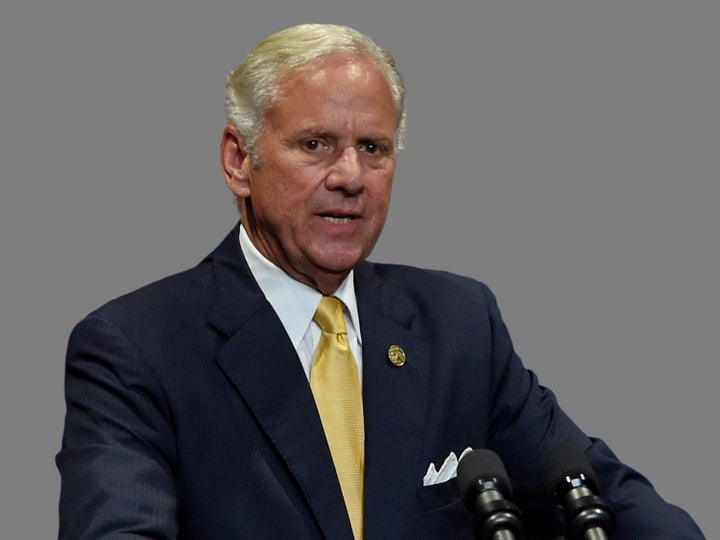 A Jewish civil rights group is challenging an evangelical Christian foster care agency's ability to discriminate against prospective foster parents who are Jewish, Muslim, Hindu or of other faiths ― while receiving federal funding.
The Anti-Defamation League is calling on the Department of Health and Human Services to reject a request from South Carolina's Republican Gov. Henry McMaster that would let Miracle Hill Ministries, a Christian organization, continue to openly refuse to place children with non-Christian foster families or with same-sex couples.
Area paper The Greenville News reports that at least one Jewish woman who wanted to volunteer with Miracle Hill to mentor children in foster care was turned away.  
Jonathan A. Greenblatt, the ADL's CEO, suggested Tuesday that sending federal funds to Miracle Hill's foster care program led to taxpayer-funded discrimination.
"It is immoral and grossly unjust for the federal government, South Carolina and taxpayers to support discrimination," he said in a statement. "No child should be denied a loving foster or adoptive home simply because a prospective parent is Jewish, Muslim, of another faith or LGBTQ."
Miracle Hill is the largest foster care organization in South Carolina for children who don't have significant special needs, according to The Greenville News. The organization hires only people who agree with its evangelical Christian mission statement. 
In its preliminary screening, Miracle Hill asks potential foster parents for their denominational affiliation, their pastor's contact information and a short testimony explaining how they came to be Christian. 
While Miracle Hill doesn't expect the children it places in foster homes to be Christian, it does expect foster parents to raise the children in a Christian environment. 
"Each child is expected to participate in worship with the foster family at their local church as well as in the home," Miracle Hill states in a foster care inquiry form on its website. "However, if the child does not accept the Christian principles of the family, he/she is to be loved unconditionally as if he does embrace them. "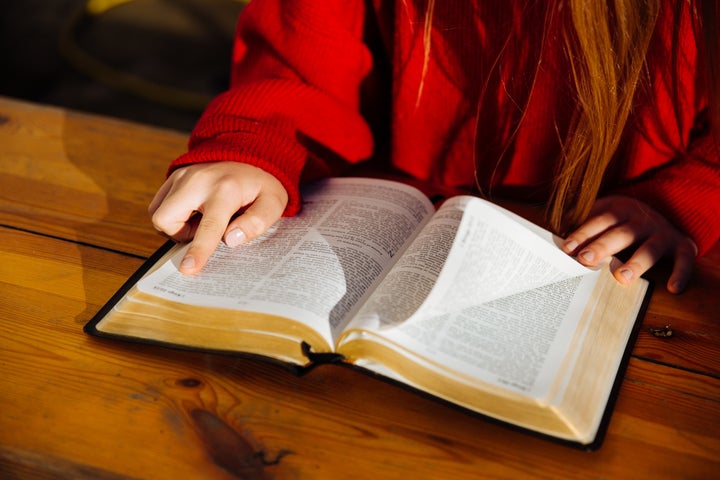 Miracle Hill's hard stance on faith-based foster care comes at a time when the need for foster families in South Carolina is growing. According to The Post and Courier, the number of foster children rose from 3,113 in 2012 to more than 4,000 in 2017. South Carolina's Department of Social Services currently needs more than 1,500 foster families. 
Miracle Hill's license to place children in foster care homes reportedly came under threat as a result of an Obama-era regulation that prohibited publicly funded foster care agencies from serving only specific religions, The Associated Press reports.
McMaster, who is running for re-election in November, has long expressed support for Miracle Hill. In March he issued an executive order on religious freedom that prevented South Carolina's DSS from denying Miracle Hill its foster care license.
He is requesting a waiver from the federal government along the same lines, The Greenville News reports. The governor's spokesman, Brian Symmes, told the AP that McMaster believes the concerns raised by the ADL are "unfounded and off-base." 
"The issue is the constitutionally protected religious beliefs of all South Carolinians, regardless of their faith," the governor said in a statement obtained by the AP. "The governor would fight just as hard on behalf of Miracle Hill if they were a Jewish organization, a Muslim organization, or an organization of any other faith. We need more organizations engaged in finding foster care home for children, not less."
Miracle Hill's executive director, Reid Lehman, said he sees the issue as a matter of protecting the organization's "longstanding, sincerely-held religious beliefs." 
"Foster families of other faiths or with no religious faith can be licensed in every South Carolina County through SCDSS or other providers," he said in a February statement as the South Carolina DSS debated revoking the organization's license. "We only ask for the freedom to serve consistent with our conscience."
Miracle Hill places kids with about 100 families every year, according to The Greenville News. The organization also does outreach to homeless individuals and people recovering from addictions. Many foster families reportedly choose Miracle Hill precisely because of its religious approach.
There are at least 11 other church-affiliated or Christian-based child placement agencies in the state. 
Watch a video about Miracle Hill below.
Miracle Hill's practices have raised concerns among other faith-based and secular organizations. The Religious Action Center of Reform Judaism, the political outreach arm of America's largest Jewish denomination, agreed with the ADL that taxpayer dollars shouldn't be used to discriminate against LGBTQ people or against individuals based on their faith. 
"Especially when hundreds of thousands of vulnerable young people are in the foster care system, the focus must be on finding loving and supportive parents, regardless of their religious beliefs or sexual orientation," Barbara Weinstein, the RAC's associate director, told HuffPost. 
Bend the Arc: Jewish Action, a progressive Jewish activist group, told HuffPost it also agrees with the ADL's assessment of the issue. 
Arielle Gingold, the group's deputy Washington director, said the religious right's quest to create "unnecessary, harmful religious exemptions" to child welfare laws is deeply concerning.
"These agencies should be making decisions on the basis of the best interests of the child in their care, and that's not what happens when providers instead prioritize their own religious beliefs and turn away otherwise qualified parents," she said in a statement.
The American Humanist Association is also siding with the ADL on the issue. 
Roy Speckhardt, the organization's executive director, told HuffPost he believes McMaster's waiver request seeks to allow religious organizations to "legally discriminate with taxpayer dollars."
"This attempt to twist the meaning of religious freedom is rooted in fearmongering, not love or compassion. Members of the very same groups the adoption agencies hope to discriminate against will be compelled to pay taxes that will support such heartless policies," he said in a statement. "This action does nothing but deny vulnerable children the love that adoptive families can provide."  
This story has been updated to include comment from the Religious Action Center of Reform Judaism.
Calling all HuffPost superfans!
Sign up for membership to become a founding member and help shape HuffPost's next chapter