FedEx will not end its partnership with the National Rifle Association, the company said Monday, even as other companies are heeding calls from activists and severing their ties with the organization.
The shipping company said in a statement that it sees assault-style rifles and large-capacity magazines as an "inherent potential danger." But it added that it would not end or change its relationship with the NRA.
"The NRA is one of hundreds of organizations in our alliances/association Marketing program whose members receive discounted rates for FedEx shipping," the company said. "FedEx has never set or changed rates for any of our millions of customers around the world in response to their politics, beliefs or positions on issues."
Teenagers have become a leading voice in challenging the NRA in the wake of the mass shooting at Marjory Stoneman Douglas High School in Parkland, Florida, earlier this month. Students across the country have organized walkouts, protested in front of the White House, challenged lawmakers and started social media movements such as #BoycottNRA.
David Hogg, a Parkland survivor advocating for gun reform after the shooting, has specifically been calling on FedEx and other companies to cut ties with the NRA.
"No matter who you are or what organization are I'd be a huge help if you changed your shipping service over to @USPS or @DHLUS or @UPS in support of us. In fact tweet out at companies that use only use @FedEx and demand action! Let's get this done!" Hogg tweeted Monday before FedEx issued its statement.
A number of companies, including Delta, United Airlines and Enterprise Holdings, have ended discount programs for NRA members in the last few days.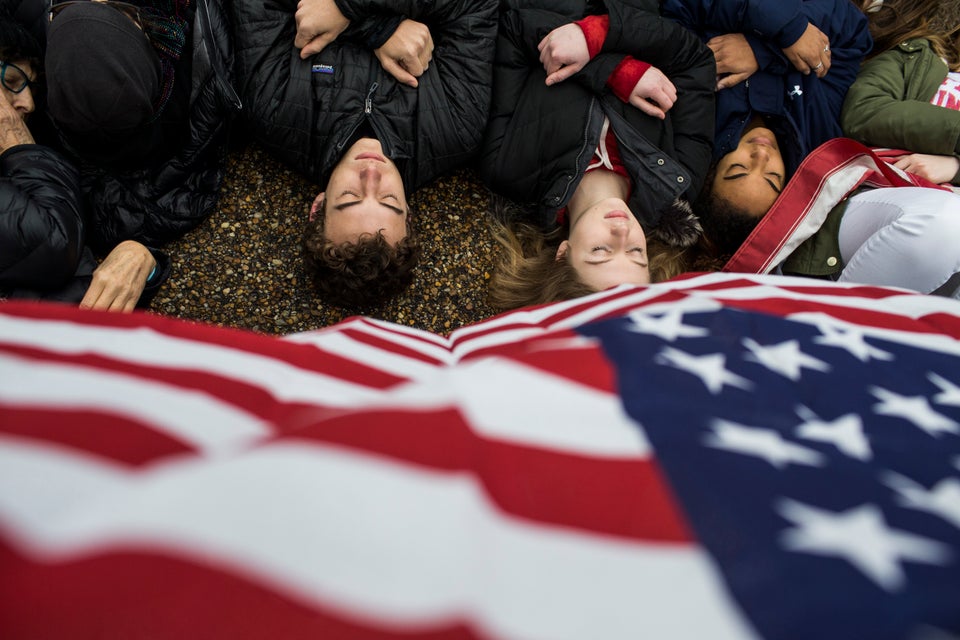 Students Protest Gun Violence At White House
Popular in the Community