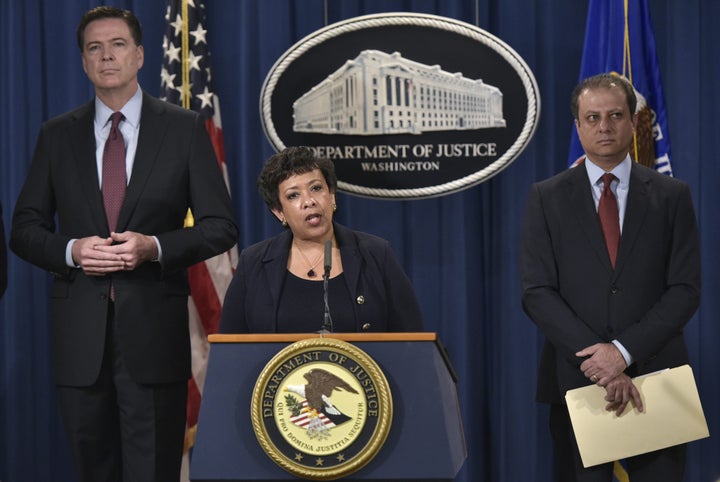 WASHINGTON (Reuters) - U.S. officials on Thursday said they are hopeful that they will be able to unlock the iPhone belonging to one of the San Bernardino shooters without help from Apple Inc by using a third party's technique.
Attorney General Loretta Lynch said at a news conference the Justice Department is "trying to exhaust all investigative tools" to gain information on the attackers, including by focusing on the iPhone and a number of electronic devices.
"It has always been our goal to extract the information that may be on that phone and determine what information or evidence it may give us about this deadly attack," she said. "At this point it's really too early to say how that's going to work out."
(Reporting by Julia Edwards and Dustin Volz; Writing by Megan Cassella; Editing by Chizu Nomiyama)
Popular in the Community