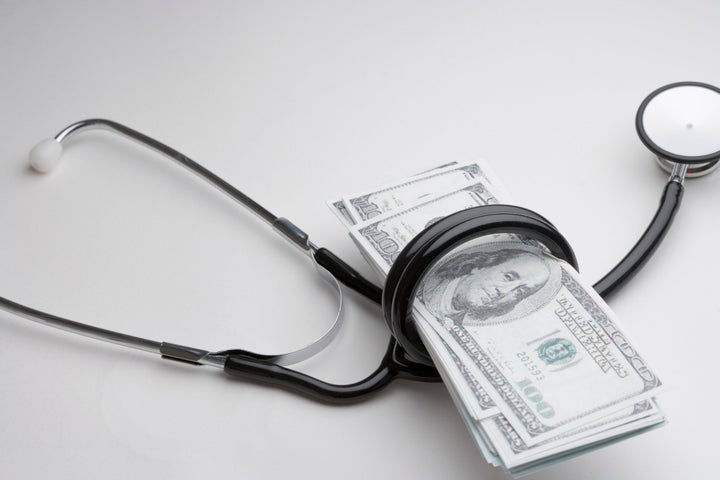 The federal government is on track to prosecute nearly twice as many health care fraud cases compared with last year, renewing criticism of the government's "pay and chase" system of paying health care claims rapidly and pursuing fraud later.
The data is from a report released last week by the Transactional Records Access Clearinghouse, a project based at Syracuse University that tracks federal prosecutions.
The federal government has reported 903 health care fraud prosecutions in the first eight months of 2011, a number that already exceeds the 731 cases reported during the last fiscal year, according to TRAC. At the current rate, prosecutors could file 1,355 cases this fiscal year, the report shows.
The U.S. attorney's offices leading the charge include the southern districts of Florida, Alabama and Texas.
No U.S. attorney's office in California ranked in TRAC's top 10 list of offices with the most prosecutions per million residents. But a recently formed federal health fraud task force in Los Angeles has issued multiple news releases in recent months about health care fraud.
Two pastors of a now-defunct Los Angeles church were convicted this month for their role in a $14.2 million Medicare fraud scheme. The pastors were accused of recruiting parishioners at Arms of Grace Christian Center to help falsify prescriptions for power wheelchairs. The church, which operated medical supply firms, bought the chairs for $900 and billed Medicare $6,000 for them.
Orange County physician Glen Justice was sentenced in July to 18 months in prison for submitting bills for cancer medications that were never given to patients. He was accused of "upcoding" by submitting claims for more expensive medications than actually were given to patients.
Simi Valley Hospital settled civil fraud claims without admitting wrongdoing in November 2010 related to psychiatry and chemical dependence care. A whistleblower contended, among other claims, that the hospital admitted patients for psychiatric overnight stays even though patients didn't meet the criteria for hospitalization.
A Whittier psychologist was arrested in June and accused of billing the government1 million for treating postal workers with fabricated psychiatric conditions. According to prosecutors, psychologist Arnold Nerenberg treated an undercover federal officer posing as a postal employee for an "acute fear of dogs."
On Sunday, the Los Angeles Times published an opinion piece by Harvard University public management professor Malcolm Sparrow that assesses the problems underlying Medicare fraud.
Sparrow focused on the rapid reimbursement given to those who file electronic claims for services to Medicare patients. He quoted a Medicare fraud investigator, who warned that the system would put overseers at a disadvantage: "Thieves get to steal megabucks at the speed of light, and we get to chase after them in a horse and buggy."
Sparrow argues that the electronic payment system is meant to support doctors, hospitals and medical suppliers who treat Medicare patients, but is deeply flawed:
The recipe for disaster is now clear. Whatever the nature of the payments – welfare supports, reimbursements, health claims, tax credits, incentive payments or subsidies – pay them electronically. Set up the system with honest claimants in mind. Allow claims, and any supporting documentation, to be submitted electronically. Set the administrative budget low enough that the bulk of the claims have to be paid on trust, without verification. Use computerized rule-based systems to ensure consistency and predictability in the way claims are paid.
In terms of the underlying public policy objectives, this is exactly the right thing to do, serving the genuinely deserving in a most efficient manner. Unfortunately, this also creates perfect targets for fraud: giant, predictable, utterly transparent electronic cash machines, with insufficient audit and investigative resources behind them to cope with the inevitable onslaught.Medicare authorities have attempted widespread reform of systems that give rise to fraud, but change has been tumultuous.
As California Watch reported in May, Medicare attempted to change the way it pays suppliers of power wheelchairs and prosthetic limbs, frequent stars of health fraud prosecutions. Defendants in medical supply cases have included members of criminal street gangs who were accused of drawing $11 million from public coffers before they were caught.
The new system, meant to save taxpayers $27 billion over a decade, launches a competitive bidding program for medical equipment suppliers. One objective of the new system is to shrink the current pool of hundreds of medical equipment suppliers – in effect, making it more difficult for shady operators to blend into a crowded marketplace.
However, the system has met with criticism of the bid-picking methodology and vows by industry groups to reform the new system.
Christina Jewett is an investigative reporter for California Watch, a project of the non-profit Center for Investigative Reporting. Find more California Watch stories here.
Related
Popular in the Community