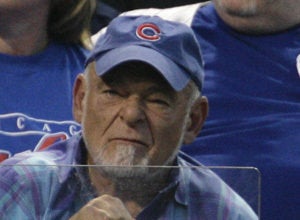 A published report says federal prosecutors have interviewed Tribune Co. Chairman Sam Zell as a potential witness in their criminal investigation of former Gov. Rod Blagojevich.
The Chicago Tribune says in a story posted Wednesday on its Web site that Zell has hired defense attorney Anton Valukas (an-TAHN' vuh-LOO'-kuhs).
Tribune Co. general counsel Donald Liebentritt says Valukas was recommended because the work involved the U.S. attorney's office. Valukas is a former U.S. attorney.
Tribune Co. spokesmen, Valukas and Liebentritt didn't immediately respond to messages from The Associated Press.
Blagojevich is charged in a criminal complaint with pressuring the Tribune to fire critical editorial writers. He's also charged with plotting to sell the U.S. Senate seat left vacant by President Barack Obama. He denies wrongdoing.
Popular in the Community