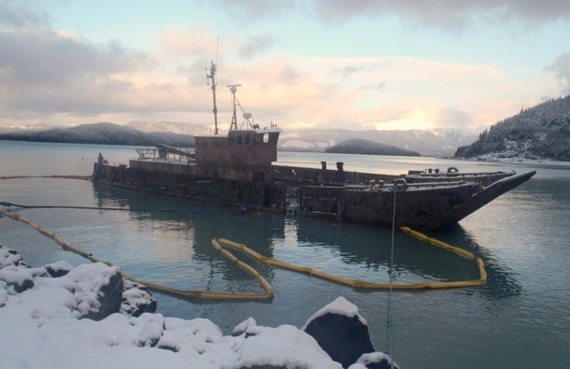 The federal government filed a civil lawsuit on Monday against a gold dredge captain who has appeared on Discovery Channel's "Bering Sea Gold," alleging he refused to take care of his 117-foot landing craft that sank in the Cordova harbor.
Federal prosecutors say it cost $1.6 million to recover the watercraft Sound Developer. The vessel leaked fuel into harbor waters and was littered with debris, according to a civil complaint. More than 450 gallons of various oils were spilled, reported the U.S. Coast Guard.
The government is asking for a judgment against John Mehelich for removal costs plus interest, among other cash penalties.
Mehelich bought the steel-hulled boat, originally built in 1960, a decade ago and moored it at the Cordova harbor's H dock. A civil complaint states that "the vessel eventually became an unauthorized dump site for waste oil and other debris because defendant Mehelich left the vessel unattended and unsecured."
Popular in the Community