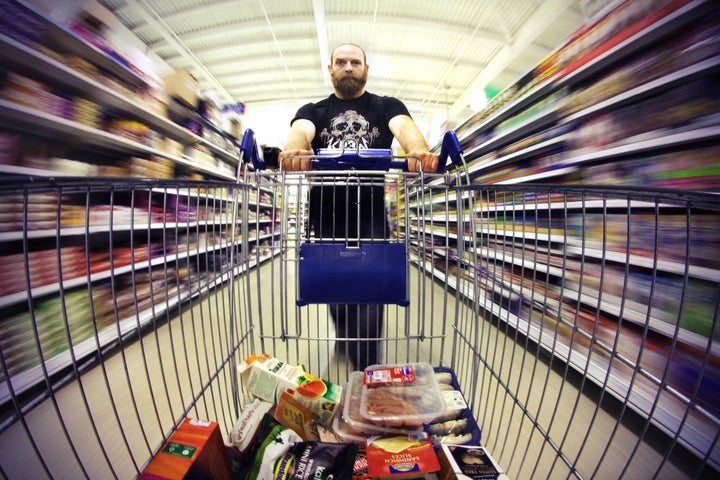 People in the U.S. finally seem to be waking up to the country's massive food waste problem. 
Following several high-profile efforts by businesses and lawmakers to discourage wasted food, a new petition from environmental nonprofit Feedback calls on grocery chains to work with suppliers to simplify the date labels they put on products. 
Experts say making the country's perplexing date labeling system easier to understand could help prevent hundreds of thousands of tons of food from being wasted each year.
The petition, launched on Monday, asks six of the country's largest food retailers (Walmart, Ahold, Kroger, Costco, Safeway and Publix) to require that all food sold in their stores be labeled according to a uniform date labeling system. The new system would replace the current hodgepodge labeling scheme with a set of clear, standardized labels. 
If major chains adopt a simplified labeling system, the hope is that other food retailers and their suppliers will follow suit, says Tristram Stuart, an anti-food waste campaigner and founder of Feedback.
"What we at Feedback are calling for is for corporations to get around the table now and make an agreement among themselves to standardize date labels and communicate to the public what those date labels mean," Stuart told The Huffington Post.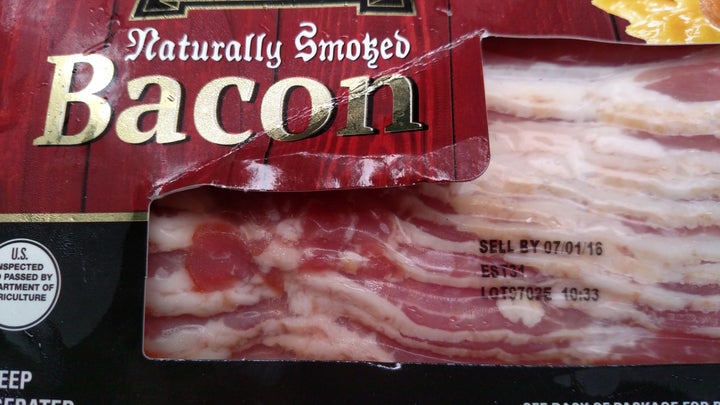 The current date labeling system is a mess. There are no federal laws dictating how expiration dates should be set or marked. And while each state has labeling laws, food manufacturers tend to come up with their own date labels based on their best guess of when food will go bad or lose its freshness.
The result is a confusing system that causes consumers to toss over $29 billion worth of uneaten food each year, according to a report from the nonprofit ReFED.
"In all my years of campaigning, I feel that the date labeling situation in the U.S. is the most absurd situation I've seen," Stuart said.
Feedback's petition comes as more and more businesses and lawmakers recognize the need to simplify the country's date labeling system. Walmart already requires suppliers of its "Great Value" brand of products to mark food with the "best if used by" label. In addition, a bill before Congress, if passed, would use just two labels: one that indicates quality ("best if used by") and one meant to ensure safety ("expires on").
Congresswoman Chellie Pingree (D-Maine) explains why she introduced the new legislation in May: 
The petition's backers say getting companies to voluntarily adopt clearer date labels could help drum up support for federal legislation. That could be crucial. While there appears to be some appetite in Congress for reducing food waste, even supporters of the bill don't think it's likely to pass this summer, given the impending presidential election.
"The only other issue is the timing," Emily Broad Leib, director of Harvard University's Food Law and Policy Clinic, told HuffPost. "This isn't the most pressing national issue facing Congress and the [Obama] administration."
But if businesses adopt labeling standards on their own, it could help push the bill into law, according to Niki Charalampopoulou, managing director at Feedback.
"If retailers take action voluntarily and move toward simpler date labels, it will make it easier for federal legislation to be put in place so it becomes standard practice across the board," Charalampopoulou told HuffPost.
There's $218 billion spent by consumers and businesses in the U.S. for food that is never eaten.

Niki Charalampopoulou, Feedback
Neither the voluntary standards nor the federal guidelines would tell companies how to come up with the dates they put on their labels, however. So, even if the bill passes or the petition succeeds, companies would still be able to slap basically whatever date they want on their products.
Telling companies how to set the expiration dates for their food would be really hard to do, according to Broad Leib.
"Putting out guidelines on that is very, very challenging," Broad Leib told HuffPost. "Because it gets down to the level of what's in the food, the ingredients."
There's also the question of efficacy. Making date labels simpler might cut down on food waste within people's homes, but it wouldn't do anything to address waste at farms, factories, warehouses and supermarkets.
Charalampopoulou acknowledged this, saying anti-food waste advocates are working to cut waste throughout the supply chain. But she added that any effort to reduce food waste is worthwhile.
"There's $218 billion spent by consumers and businesses in the U.S. for food that is never eaten," she said. "There are clearly benefits to dramatically reducing food waste." 
Calling all HuffPost superfans!
Sign up for membership to become a founding member and help shape HuffPost's next chapter
BEFORE YOU GO
PHOTO GALLERY
Companies That Fight Food Waste