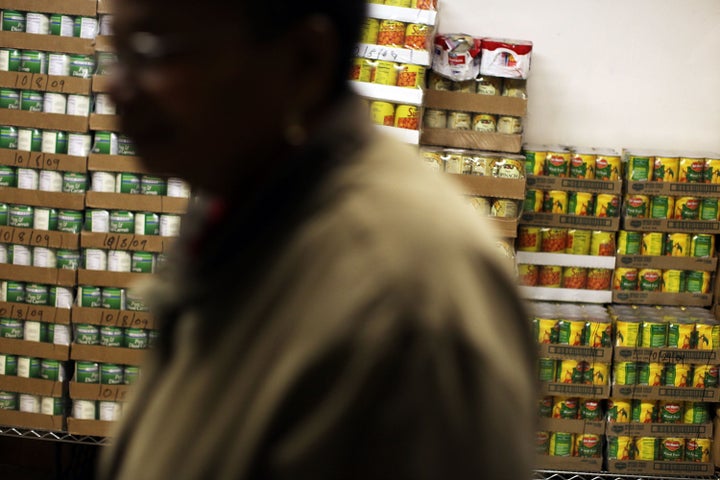 Today, as HuffPost and AOL unite to launch the Huffington Post Media Group, we're celebrating by making a statement about the importance of giving back and helping others.
Led by HuffPost Impact –- The Huffington Post's section devoted to service, causes, and volunteering -- every HuffPost section is featuring a group or individual who is taking action and inspiring others during these pressing times. Like the rest of the world, our hearts and minds are also focused on Japan, and we've created a resource page for everyone wishing to support the emergency relief efforts.
Additionally, we're thrilled to announce that Biz Stone, co-founder of Twitter, is joining the Huffington Post Media Group as Strategic Adviser For Social Impact. Stone will help the company to create innovative social impact and cause-based initiatives.
AOL/Huffington Post Media Group has also issued a 30-day Service Challenge to every one of its employees worldwide, encouraging them to give their time to charities in their local communities and organizing volunteer events in 16 cities.
We hope you'll join us in utilizing the power of online journalism to help people get involved, work together, and bring about real change.
Feeding America is a national organization that serves local communities through a network of over 200 food banks. By putting the power of a national campaign behind local services, Feeding America is able to reach people where they live.
Right now 1 in 6 Americans struggles with hunger. To combat this problem, Feeding America secures food donations from grocery industries, government agencies, individuals and other organizations and delivers those donations to local food banks where they are safely stored and distributed to those in need. More than 37 million people have received temporary food assistance through Feeding America.
In addition to its regular food distribution efforts, Feeding America has several campaigns that target more specific challenges families face, including the "Backpack Program," which provides food to school children at times when other resources aren't available, like weekends and vacations, as well as Disaster Relief programs that responds immediately when there is a major disaster.
To learn more about Feeding America and donate or volunteer, you can visit their Web site, as well as follow them on twitter.
And if you needed one more reason to support the work of Feeding America, take a look at this clip from "The Colbert Report," where Stephen auctions off a fabulous pair of boots in the name of the charity. If it's good enough for Colbert, it's good enough for everyone:
REAL LIFE. REAL NEWS. REAL VOICES.
Help us tell more of the stories that matter from voices that too often remain unheard.