Every other Saturday Rick Wood delivers hundreds of hot dogs and bottles of water to homeless people in need. But the people who rely on Wood's generosity may soon be left empty-handed.
Wood, who is a pastor at the Lord's House of Prayer in Oneonta, Ala., has been feeding the homeless for the past six years without a glitch. But, last month, the city told Wood that he had to halt his mission because it had passed an ordinance that regulates food trucks, Think Progress reported.
Though the ordinance pertains specifically to retailers, the city said that it still applies to Wood and that he has to obtain a $500 permit in order to continue helping the homeless.
But Wood has vowed to continue his service, like many other advocates who have faced similar bureaucratic measures.
Rev. Hugh Hollowell, a pastor and director at Love Wins Ministries, said he simply couldn't be deterred from helping those who are desperate for food.
"We will feed people," he wrote in a blog for HuffPost. "I am, after all (however imperfectly), a follower of Jesus, who said himself that when we ignore hungry people, we ignore him."

Related
Before You Go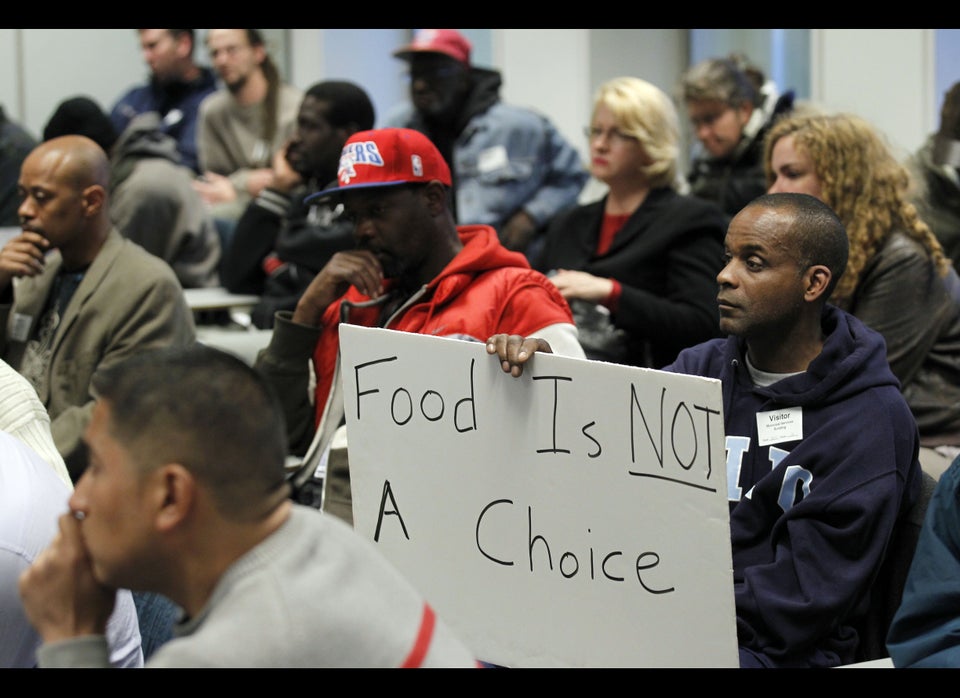 Philadelphia Homeless Feeding Ban
Popular in the Community