This week at The Pollination Project, we recognize seven grantees whose projects are bringing peace to their communities. Volunteers in Maryland engage in sustainable gardening to provide to the less fortunate while in North Carolinian youth affected by incarceration are provided leadership opportunities. With visions of compassionate communities, these projects and their grantees are founded in helping others through giving their all.
We welcome our seven newest seed grant recipients to the family!
Yolanda Price and Darrick Price, Chain-Breakers Project, Inc., Waxhaw, North Carolina, USA. At risk youth and those impacted by incarceration are afforded tutoring, mentoring and leadership training.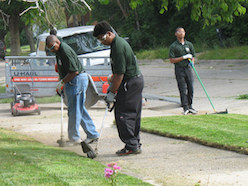 Eric Miller, The Lawn Academy, Detroit, Michigan, USA. Young men provide free lawn care services to the elderly and handicapped to best positively impact their community.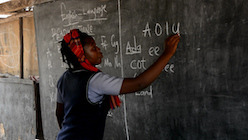 Do you have a project with the intent to help make the world a better place for all? We accept grant applications for Pollination Project seed grants, every day of the year. We love learning about changemakers across all continents and hemispheres and all they are doing to spread compassion, peace, sustainability, generosity and justice.
Related
Popular in the Community