These photos have a strange beauty, yet they're a strong reminder of the constant but often hidden impacts humans have on the world around us.
British artist Mishka Henner carefully stitched together satellite images to create these striking aerial photos of oil fields and feedlots in the United States. Huge pools of waste feature prominently in the photos of Texas cattle farms, while landscapes dotted with dozens of drill sites show just how much impact the oil and gas industry can leave.
In Texas, there are around 11.3 million head of cattle and calves, making it the top cattle state in the country by a wide margin. Many cattle are fed in confined operations which create waste pools that pose a threat to air and water. The Natural Resources Defense Council says on its website that pollution from these feeding operations can contaminate drinking water, harm wildlife and threaten human health. But most of us don't live in an area where we can see the impact our hamburgers have.
In one of the photos below, the Wasson oil field surrounds the town of Denver City, Texas with a fabric of dirt roads and drill sites. Though oil and gas rigs are a common sight in parts of the country, it's rare to see how far they spread across the landscape.
Take a look at the photos below and see more of Henner's work on his website.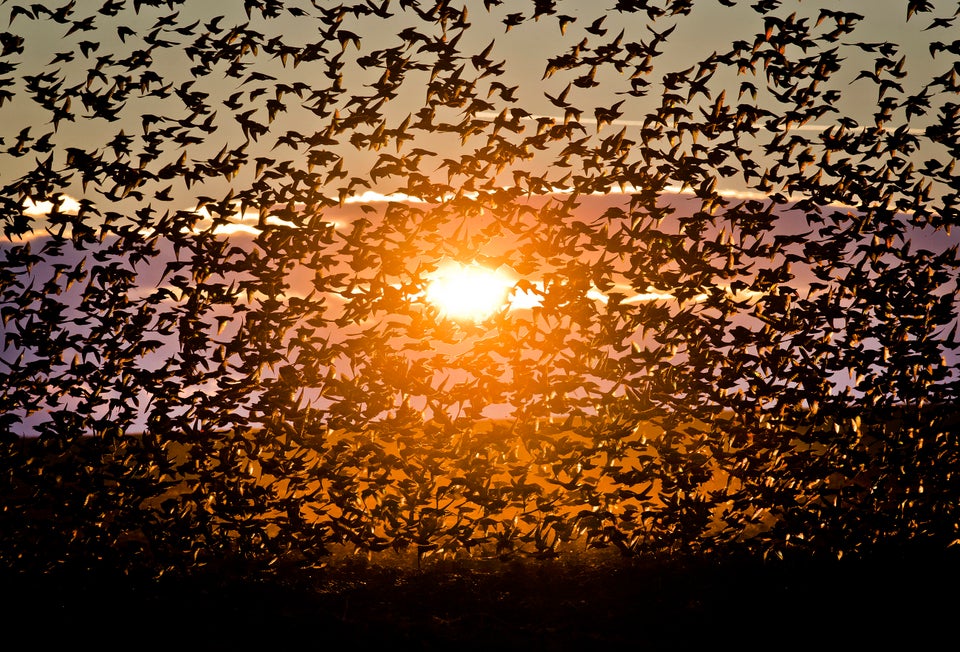 Stunning Images From Around The World