Toys can bring back memories just as powerful as paging through old family photo albums. Who remembers saving up quarters for a day at the arcade, or arguing over who cheated who on game night (wasn't me!)? Trends come and go, but I can't help but smile any time classic toys get a revamp.
In this day and age, the wacky and outrageous catch most people's attention, but sometimes going back to basics can be just as entertaining. What goes around comes around, like gingham print and high-waisted jeans, and it looks like nostalgic toys are having their moment once again. While some kids may be seeing them for the very first time, anyone who recognizes these blasts from the past will know they'll be even better the second time around.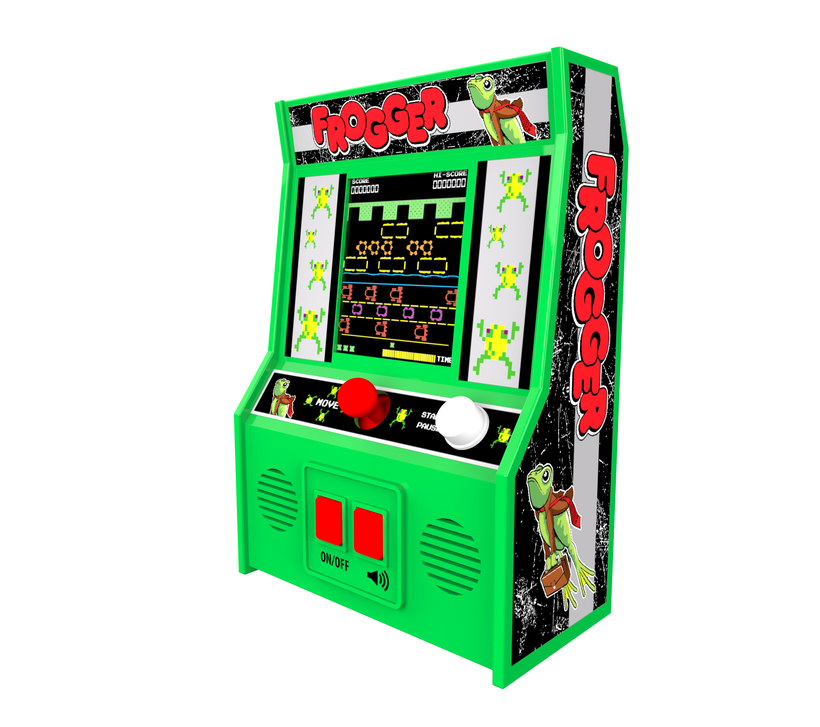 Arcades used to be the place to be on a Friday night, bathed in neon lights and the buzzing, blooping, synthesized sounds whizzing by in every direction. While kids today have access to all the modern games straight from their cell phones, there's something exciting about recreating those 80s graphics and sounds with these handheld arcade games from The Bridge Direct. These retro-style games have all the fun of the original Qbert, Centipede, and Frogger arcade machines, but are small enough to carry around and play on the fly.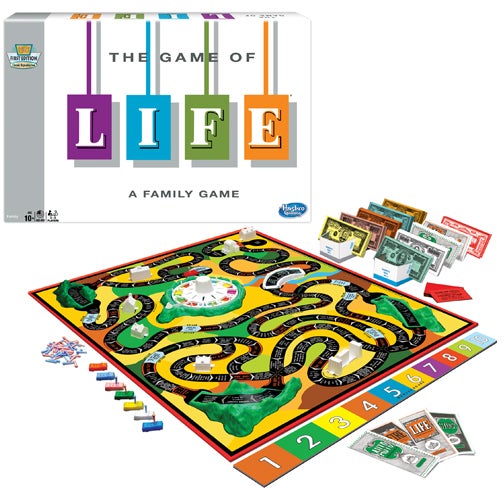 What's a game night without a classic board game to duke it out over? It's about time to make game nights cool again. Now parents can share some of their favorite childhood games with a new generation, with the newest rollouts of classic games. There's the dice game of Yahtzee, with the famous aluminum dice cup, The Game of Life, where you take risks to get rewards much like real life, Aggravation, where you compete to race around the board, and my personal favorite, Guess Who, the mystery face game of elimination. Let the games begin!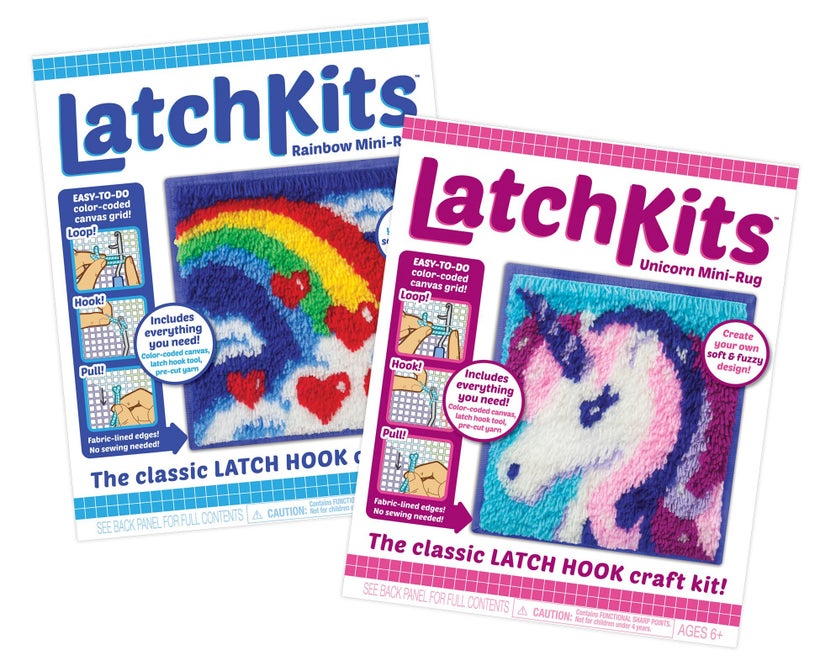 Even for those of us who aren't the craftiest, there's something satisfying about completing a DIY project, especially one that's as fun and easy-to-follow as LatchKits. This blast from the past is back, and kids can play along by creating their own soft and fuzzy unicorn or rainbow to hang on the wall or use as a mini-rug. All they have to do is loop, hook, and pull with the latch hook tool and pre-cut yarn on the color-coded canvas. Perfect for long car rides or a fun night at home!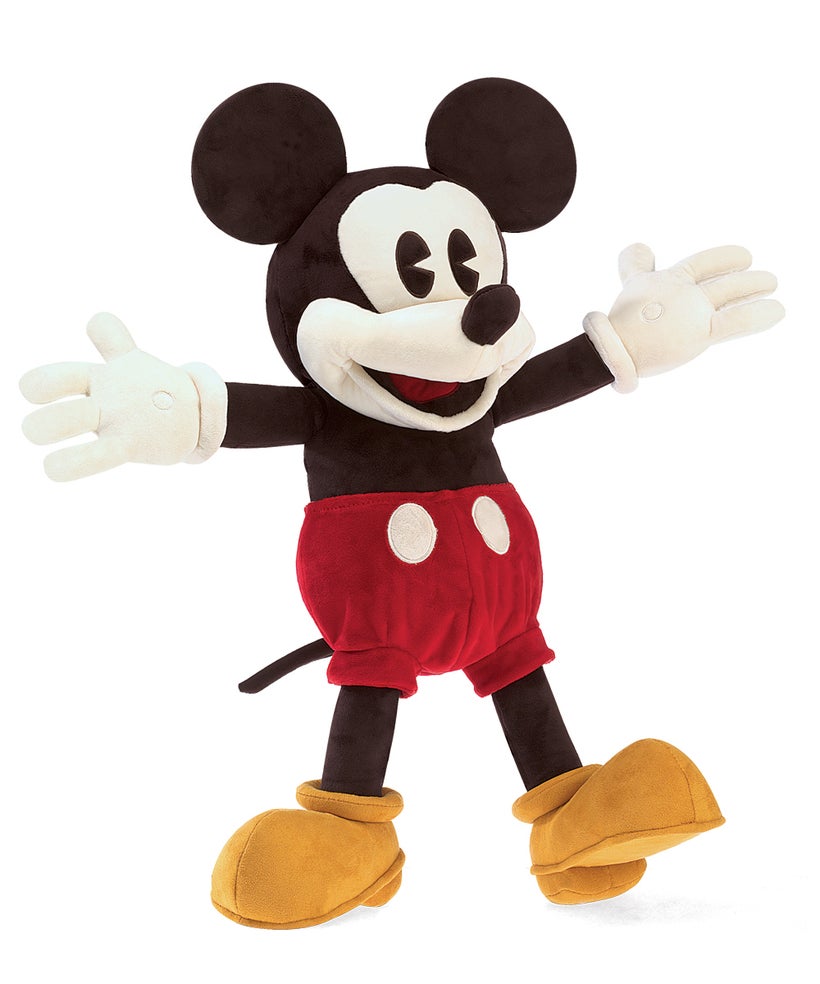 It can be difficult to find a way to unplug from all the technology that surrounds us, but these Disney hand puppets are a great way to play with good ol' creativity. These oversized puppets are available in the classic five: Mickey, Minnie, Donald, Pluto, and Goofy, styled in their vintage Sunday best! Kids can animate the soft puppets to act out different scenarios through the access point in the back and using the pockets in the gloves to wave, clap, blow kisses, and dance around. Let your imagination run wild!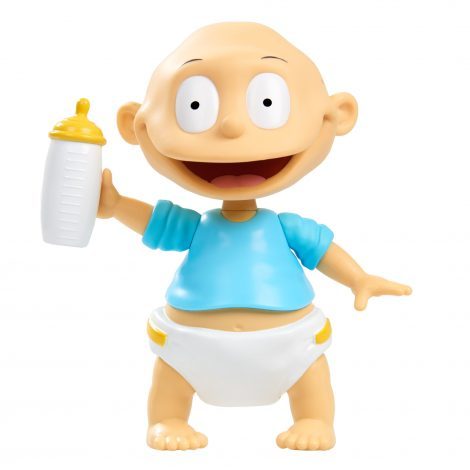 Flash back to the 90s when Tommy Pickles ran supreme and football-shaped heads were all the rage. Introduce kids to all the Nickelodeon favorites with these vinyl figures available in sets of three-inch figures, or larger individual six-inch posable figures. Get up close and personal with Angelica and her Cynthia doll from Rugrats, play ball alongside Arnold, Gerald, and Helga from Hey Arnold, or goof around with an eye-bulging Ren and bobble booty Stimpy from Ren & Stimpy (and Powdered Toastman too!). Move it, football head!
Laurie Schacht, also known as The Toy Insider Mom, has covered the toy industry for more than 20 years. The Toy Insider is a year-round resource for parents, grandparents and other gift-givers looking for the best toys for their kids. The Toy Insider also produces an annual holiday gift guide featured in Family Circle magazine. Visit thetoyinsider.com for the latest toy news, reviews, giveaways, and more.
Calling all HuffPost superfans!
Sign up for membership to become a founding member and help shape HuffPost's next chapter
This post was published on the now-closed HuffPost Contributor platform. Contributors control their own work and posted freely to our site. If you need to flag this entry as abusive,
send us an email
.