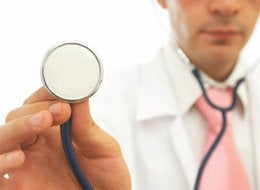 The emotion-stokers of fear and anger are at it again, promulgating these emotions that manipulate the debate on health care reform. Instead of engaging in a healthy discussion of issues, their focus is on carefully orchestrated outbursts of anger. Town hall meetings to discuss health care have become town 'hell' meetings, with an assortment of citizens expressing fury that their legislators dare to consider alternatives to a health care system that is the most expensive and inefficient in the world. Ironically, the majority of these irate participants are senior citizens, who rely on and even say they like their government-financed health care system, Medicare. Those with a vested financial interest in maintaining our pricey health care 'nonsystem' in its current form use the age-old trick of instilling anger and fear of change.
Emotion always trumps reason. When arguments become heated, logic rarely prevails. We are neurally programmed to feel when we have to and to think when we can. Feeling can guide thought, leading us to pay attention to life threats or matters of the heart, while reason tempers emotion, giving us perspective. We know from neuroscience that there is constant competition between the limbic system, the emotional trigger at the base of the brain, and the frontal cortex, the center of reasoning and planning, at the front and top of the brain. Firing up the amygdala, a key part of the emotion system that mediates fear and anger, immediately overrides the frontal cortex, while cortical activity makes us stop and think, and inhibits limbic functioning.
There is a powerful object lesson in the moving funeral services for Senator Kennedy. The Democrats should embrace emotions that are the opposite of fear and hatred: love and compassion. The speeches about the senator were filled with warmth, humor, and above all, love. Senator Kennedy was the strongest voice over decades championing health care as a right, not a privilege. However, his most trenchant gift to us may be not the content of his beliefs, but the feelings that surrounded them. He loved his family and his country, even his adversaries, and he received love and respect in return. The New Deal may be history, but we need a Warm Deal right now. We need images of doctors, nurses, and other health professionals caring for patients, touching them, healing them.
Our economic health is tied to our national health. We cannot maintain our economic dominance, especially during these trying times, until universal health care is provided independent of employment. The insurance industry is plundering both our health and our wealth. This is the lesson that most of the advanced industrial democracies of the world have learned, and is one reason that they, with government-backed health insurance, are now competing so effectively with us economically. If you liked credit default swaps and subprime mortgages, then you'll love the way the insurance industry is mangling health care in the United States. Their overhead, bloated profits, and excessive executive compensation soaks up 27% of our health care dollars - more than we spend on doctors delivering medical care (25%).
By contrast, the overhead for our Medicare government health insurance is 2.7%, or 1/10th of this amount. The proposal for health insurance through nonprofit cooperatives is a recipe for failure. They cannot compete with the power and wealth of the insurance industry. We need a single-payer, unified system that eliminates the bewildering array of contracts, endless delays in payment, and intrusion of insurers between doctor and patient to survive medically and economically.
But will reason prevail? Not with peoples' limbic systems firing away like an NRA shooting range. The Democratic Party needs to fight fire with fire, or rather, with warmth, by portraying itself for what it is: the party of compassion. The Democrats plan comprehensive health care for the medically ill, not killing them as the Republicans would have us believe. Those who are proposing a new health care system for our country do so out of deep concern for the 45 million who are uninsured, for those with insurance who are nonetheless bankrupted by health care expenses, for those who cannot see the doctor they want or receive treatment they need because of capricious denial of coverage by health insurers. We need a counter-offensive that shows how to put the care back into health care.
A government-sponsored health plan is the healing touch we need and will force insurers to constrain their bloated profits and stop denying legitimate claims for coverage. Universal health care is a way to share the care for others that Senator Kennedy espoused over his half a century of public service. Emotion trumps reason. So let's make sure we use the right emotion.
Related