Women, especially older women, often feel invisible. Like many women, I spoke out in the 1960s. I pushed hard to build a career in a "man's world" and I started the Sixty and Me community to give women over 60 a voice. But, even though I value my voice and believe that women have every right to be heard, I have to admit, there are times when I love my cloak of invisibility.
Only I can see my invisibility cloak. It allows me to see the world from a unique perspective. My 60-year-old cloak is woven from the most exquisite colored threads that tell the story of my life. It feels like luxurious cashmere and has kept me warm as I moved through the stages of my life. My invisibility cloak protected me as I explored the world as a child and as I moved from place to place. It adorned me as I fell in love. It empowered me as I climbed the corporate ladder and protected me on those few times that I fell. It gave me perspective as I bumped along, experiencing life's brilliant highs and terrifying lows. It was my victory flag when I succeeded and my security blanket when I failed. It held babies, wiped tears of joy and sadness and kept me warm on cold, sad nights.
Being invisible means that people cannot see me, but, I can see them. This gives me some enormous advantages. Being able to observe their lack of interest helps me to prioritize the people and things in my life. When I watch people silently stereotyping or ignoring me, it simply demonstrates their own lack of importance. They have given me the gifts of resilience, insight and self-knowledge.
The problem that many women face is not that they have an invisibility cloak. The problem is that they don't know that they can remove it. After many years, I now realize that I can take off my invisibility cloak whenever I want and present my true self to the world -- stylish, vibrant, productive, powerful and valued. I know the game now and I love playing it.
As 60-year-old women, we cannot change the fact that the world often wants to ignore us unless we demand attention. However, we can choose when to wear our invisibility cloak and when to take it off. We can work behind the scenes to make our families stronger. We can worry for everyone else when we want to. But, when the time is right, we can make our voices heard. This is one of the main reasons that I started Sixty and Me. I wanted to give women the opportunities to share in each other's dreams, big and small. I wanted to provide a platform for women to take off their invisibility cloaks, when they want to, and share their thoughts with the world. Every time I ask a question to the community, I am blown away by the intelligent, passionate responses that I receive. Women of my generation have so much to share with the world. Maybe it's time that we put aside our comfortable invisibility cloaks for a while and let the world hear our collective voice.
Do you every feel like you are wearing an invisibility cloak? How has this helped or hurt you in your life? Please add your thoughts in the comments or in the Sixty and Me forum.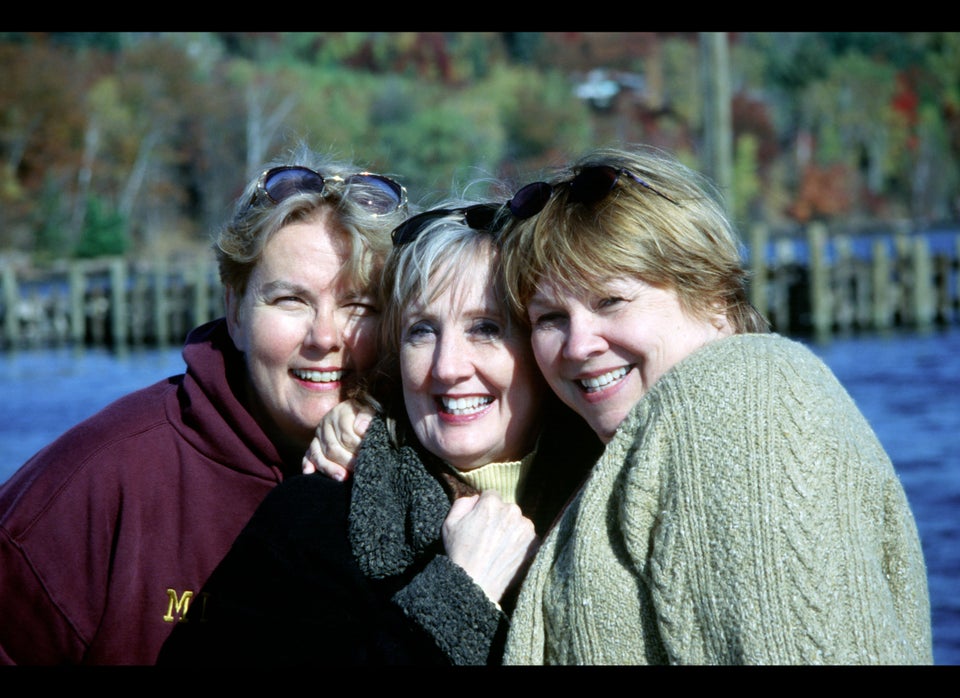 50 Things Every Woman Should Have And Know By 50
Related
Popular in the Community